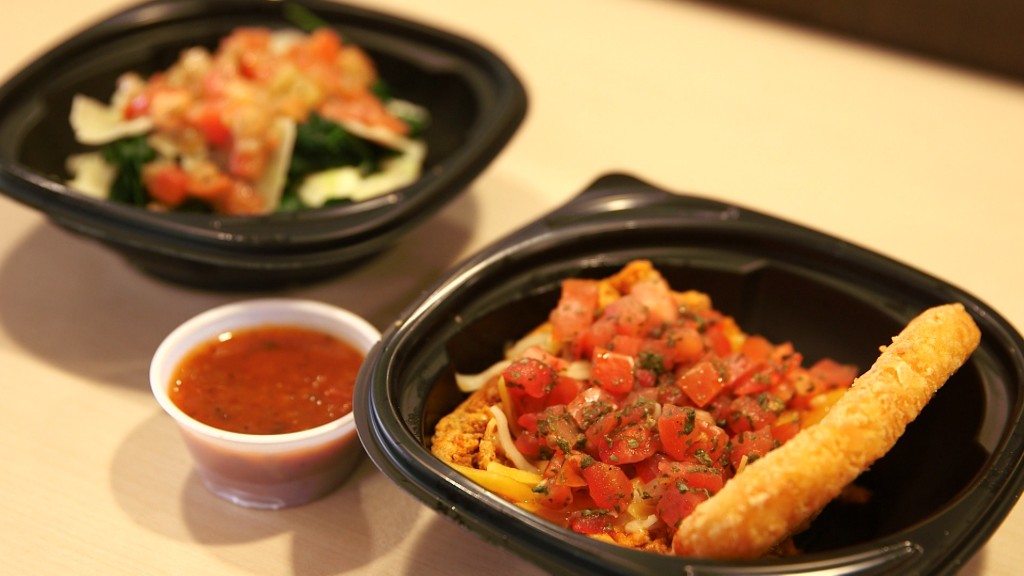 Customers are lovin' it at McDonald's again -- and so are investors. The fast food giant reported revenue and profits for the third quarter that topped forecasts. Shares of McDonald's rose nearly 3% Friday on the news.
McDonald's (MCD) said that its earnings per share, excluding the impact from changes the company made to its franchise model, rose 16% from a year ago.
The company added that same-store sales, which looks at the performance of restaurants open at least a year, rose 3.5% worldwide.
Sales were particularly strong in Japan and the U.K. So much for the post-Brexit pounding of the pound hurting demand for Quarter Pounders, huh? (They should call it a 113 gram burger in London, right? Metric system and all that? Royale with cheese?)
But demand in the U.S. was sluggish. Same-store sales rose just 1.3% in McDonald's home market. The company acknowledged that its domestic business was soft and added that it was an industrywide problem.
Deflation has been an issue for many big U.S. restaurant chains. More consumers have been eating at home instead of going out. They're taking advantage of bargains at the grocery store thanks to a slump in the price of many agricultural commodities.
But tough competition from other fast food and casual dining chains have taken their toll too.
Related: The real reason people are eating out less
Burger King has held up well thanks to some wacky food items on its menu. Burger King owner Restaurant Brands (QSR) has soared more than 20% this year. Pizza giants Domino's (DPZ) and Papa John's (PZZA) are thriving as well.
Wall Street didn't seem too concerned Friday though. McDonald's has enjoyed an amazing global McComeback under the leadership of CEO Steve Easterbrook, who took over the company last year after Don Thompson retired.
Even though shares of McDonald's are down 4% this year, they are still up more than 25% since Easterbrook was named CEO in January 2015.
Under Easterbrook's watch, the company has taken steps to become what he calls a "modern, progressive burger company."
That's marketing jargon for, "We know our food must get better so we're going to do more than just make stale Big Macs."
McDonald's has launched more customized sandwiches with fancier ingredients, a clear response to the growing threat posed by better burger chains like Shake Shack (SHAK), Five Guys and Umami Burger.
Easterbrook also introduced all-day breakfast to the menu, and it has been a huge hit for the company, as well as healthier menu options, such as kale, wraps and more fruit and salad offerings.
Related: McDonald's testing all-day breakfast Happy Meal
These new items seem to be catching on with diners.
"Customers today are more informed and demand greater choice and variety when they dine out. That's why we're evolving the McDonald's experience to provide more high quality, affordable food and beverage options," Easterbrook said in a press release.
And like many other big restaurant companies, McDonald's has also been cutting back on chemicals and artificial growth hormones in some of its food. Chicken McNuggets now have no artificial preservatives, for example.
But McDonald's faces a difficult challenge. How will it build on its recent success?
The company benefited from fairly easy comparisons last year and earlier this year. It now has to show that sales can keep growing.
Get the latest news McDonald's news on CNN's MoneyStream app
And it may be tougher for McDonald's to keep impressing Wall Street unless it can attract more younger customers. One analyst isn't convinced that McDonald's will be able to do so.
"While the menu changes have drawn in more customers, they have not completely reinvigorated the brand with younger consumer segments, many of whom still shun the chain in favor of what they see as more premium and satisfying offerings," said Neil Saunders, CEO of retail research firm Conlumino, in a report Friday.
In other words, McDonald's still has a long way to go before it convinces Millennials they should be eating at the Golden Arches.