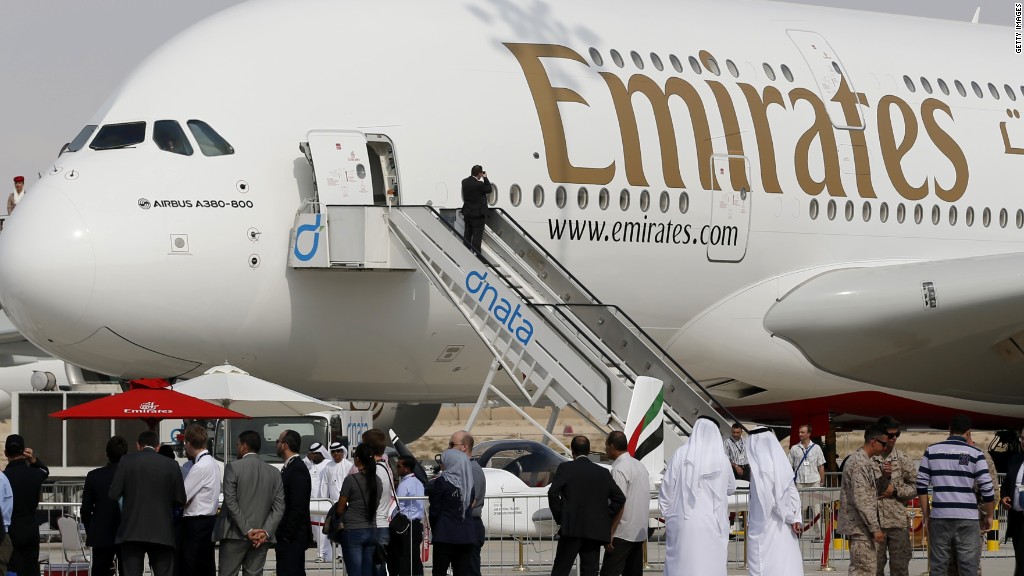 Bombardier is eliminating 7,500 jobs, its second round of steep job cuts this year.
The cuts at the Canadian jet and train manufacturer, which represent more than 10% of its global workforce, come on top of 7,000 cuts announced in February. Those earlier cuts are "nearly complete," a spokesman said. The company had 67,200 employees as of Sept. 30.
Bombardier said 2,000 of the job cuts will be in Canada and the rest spread around the globe. It has U.S. operations in Pittsburgh; Wichita, Kansas; and Plattsburgh, New York. The cuts will come in both its jet and train businesses.
Related: Airbus CEO vows to retake jet production crown from Boeing
Job cuts have become common across the aerospace industry this year.
Boeing (BA) announced in March it would cut 4,000 jobs, though it said it hoped to accomplish the reduction through voluntary buyouts. Airbus chief Tom Enders was quoted last month saying he couldn't rule out job cuts. And Brazil's Embraer is reportedly also using buyouts to cut jobs.
Related: Airbus offers a peek at its flying taxi
But the cuts at Bombardier (BDRAF) are much deeper than those of rivals because the regional jet business, in which it is a major player, has been particularly hard hit. Airlines are shifting away from using those smaller jets.