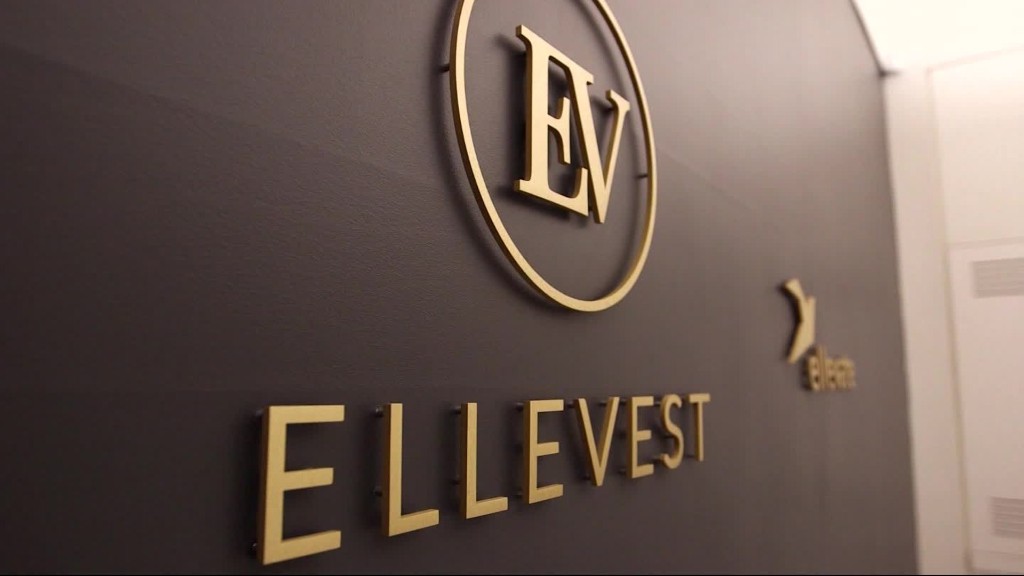 This week, the guest curator for "The Big Idea" on the CNN MoneyStream app is Sallie Krawcheck.
Occupation: CEO and co-founder of Ellevest, a financial advice service for women
Best-known for: Advocating for Wall Street regulatory reform
Krawcheck rose to prominence as head of research at Sanford Bernstein. Fortune called her "The Last Honest Analyst" on its cover in 2002.
She went on to run Citi's Smith Barney brokerage unit, tasked with rebuilding its reputation in the wake of conflict-of-interest investigations. She became CFO in 2004 and head of the company's wealth management business in 2007.
After leaving Citigroup (C) in 2008 amid disagreements with the company's CEO, Krawcheck was tapped by Bank of America (BAC) to lead its integration with Merrill Lynch. She served as CEO of Merrill Lynch Wealth Management until 2011.
In 2016, Krawcheck announced the launch of Ellevest, an online investment service for women.
Krawcheck, who graduated from the University of North Carolina at Chapel Hill, remains a devoted Tar Heels fan.
Here's a sample of what Sallie Krawcheck is reading this week (to see more, add "The Big Idea" stream on the CNN MoneyStream app):
- Why your startup's founding team needs a designer (Fast Company)
- The corporate confidence of the AT&T-Time Warner deal (New York Times)
- How to confront sexist 'locker room talk,' according to science (Vox)
- This can (counterintuitively) damage women's careers (LinkedIn)
- Ratings inflation is back, subprime style (Bloomberg)
- Ten ways to motivate yourself to invest (Ellevest)
- Why women aren't making it to the top of financial services (Harvard Business Review)
- The problem for women is not winning. It's deciding to run (New York Times)
- Is money the great equalizer for women? (Fortune)
- The CEO is to blame for a company in crisis -- but only if she's a woman (Fortune)
- Eight myths that hold women back from investing (Ellevest)
- Study finds work-life balance could be a matter of life and death (Fast Company)
- The single biggest mistake I've seen women make at work (LinkedIn)
- How meetup ditched its boys club (Backchannel)
- Cognitive bias cheat sheet (Better Humans)
"The Big Idea" stream in CNN MoneyStream lets you peek into the minds of leading people in business.
Every day, you will see multiple stories appear in your stream that are hand-picked by the guest curator of the week. "The Big Idea" was curated last week by Virgin's Richard Branson.
Reading this article on your Apple device, click here to download CNN MoneyStream. Or if you are on Android, download it here.