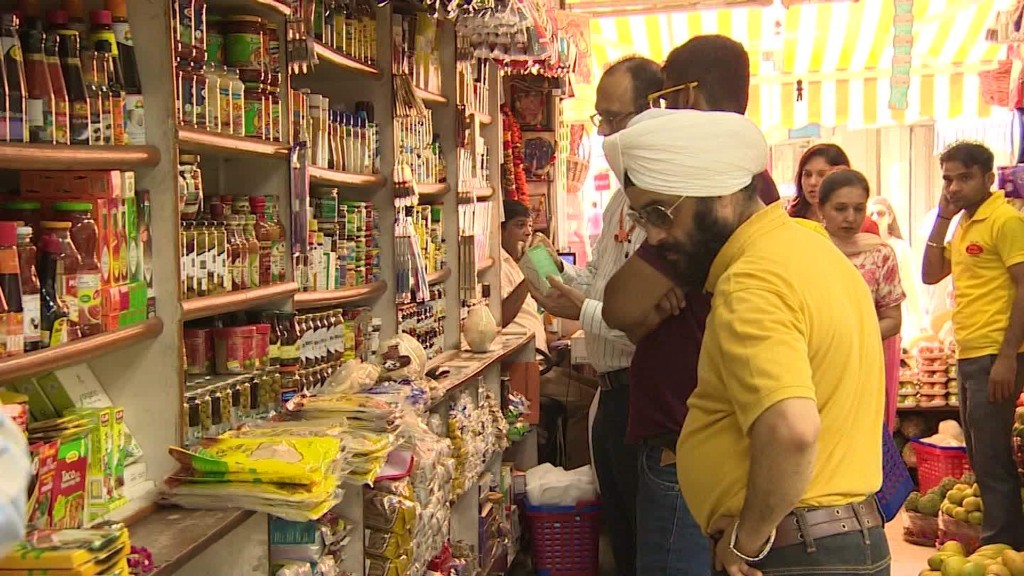 Tata Sons has replaced its chairman with a blast from the past.
The massive Indian conglomerate unexpectedly removed Cyrus Mistry as chairman on Monday, marking a major shift in strategy for the owner of Jaguar, Land Rover and Taj hotels.
Ratan Tata, the company's former chairman, will come out of retirement to lead the firm on a temporary basis.
The move caught industry watchers by surprise. Mistry was the first person not directly related to the Tata family to head the company that bears their name, and he had been in the role for four years.
The Irish-Indian businessman made headlines in 2011 when he was announced as Tata's chosen successor. His family is a major stakeholder in the Mumbai-based conglomerate, which runs top-tier companies across several sectors.
Related: 900 million Indians can't get online. Here's why.
Tata companies have run into difficulty of late. Tata Steel, for example, has been looking to unload its U.K. operations after suffering from a wave of cheap Chinese exports and plummeting prices.
Related: India's richest man offers free 4G to one billion people
Tata Sons did not give a reason for Mistry's departure. The firm did say that it expects to name a permanent successor within four months.
Tata, who is 78, was chairman of the group from 1991 until 2012, and was at the helm when it first topped $100 billion in annual revenue.
"In the interim, the Board has requested me to perform the role of the Chairman and I have agreed to do so in the interest of stability of and reassurance to the Tata group," Tata said in a letter to colleagues.