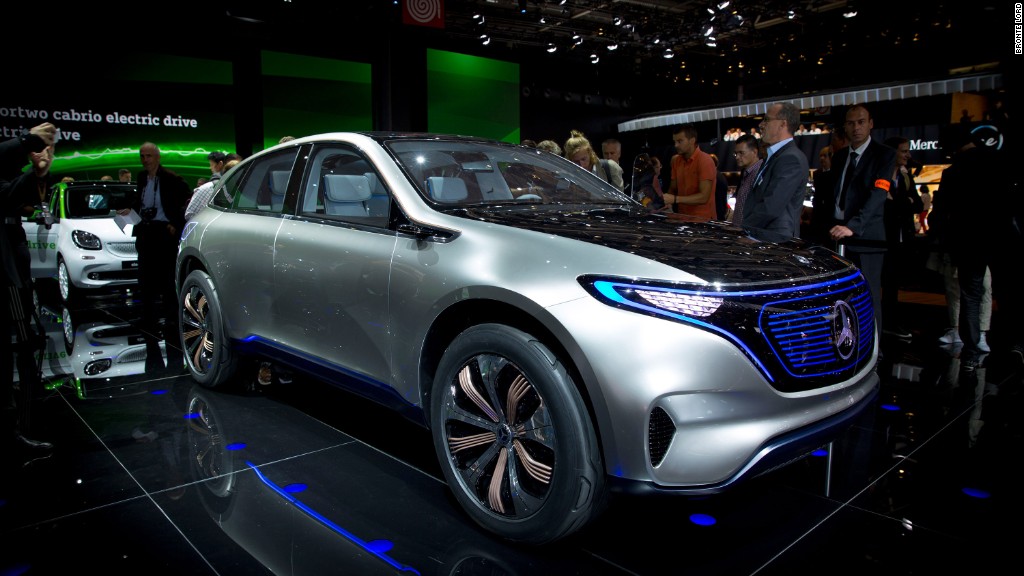 After well over a century in the car business, Mercedes-Benz is just getting around to making its first luxury pickup truck. A concept version was revealed Monday.
Plans for the truck were first announced in March, 2015, but this is the first detailed look we've had at the design.
It's expected to go on sale late next year in parts of Europe, Africa, South America and Australia. But it won't be available in the United States, even though big, luxurious trucks are extremely popular here.
Mercedes (DDAIY) showed off two versions of the truck, called the X-class, at a presentation in Stockholm, Sweden on Tuesday. One, a green truck, was outfitted for off-road use. The other truck, which was white, was more of a high-end luxury model with a wood-trimmed interior.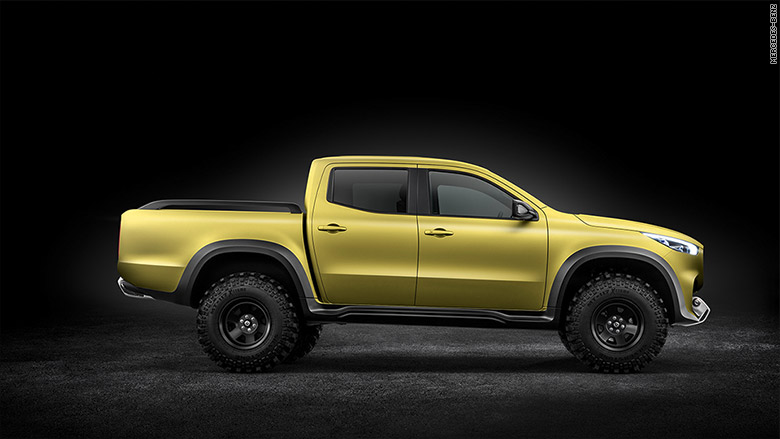 Customers will be able to choose from a variety of options and features -- such as high-end materials and familiar entertainment technologies -- that are available on other Mercedes-Benz models.
The top-of-the-line version will have a powerful six-cylinder diesel engine and full-time all-wheel-drive. Mercedes points to the growing market around the world for more luxuriously-equipped personal-use trucks as evidence that there is a market for a pickup with a Mercedes badge.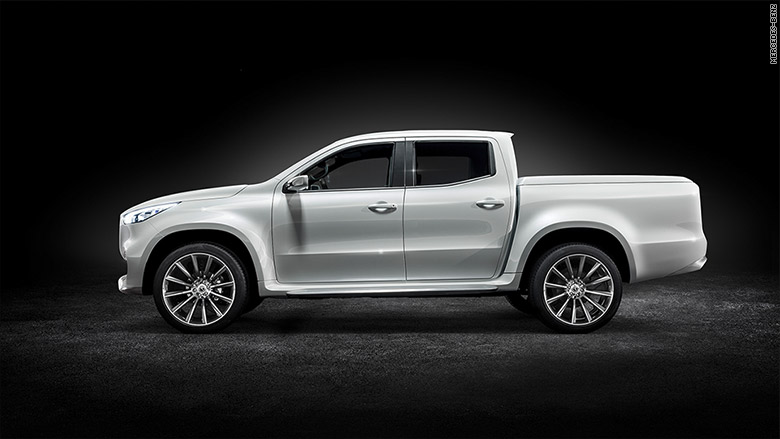 In the United States, both General Motors' (GM) Cadillac and Ford's (F) Lincoln luxury division have offered luxury trucks in the past, but neither does so currently. Instead, they sell trucks like the GMC Sierrra Denali and the Ford F-150 Limited that offer the accoutrements of a luxury vehicle but with a brand name associated with serious work trucks.
Mercedes-Benz isn't new to trucks -- it sells large commercial trucks all over the world.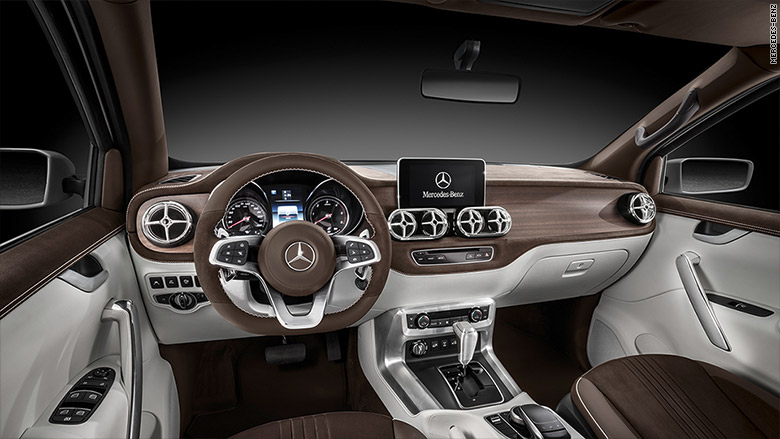 Mercedes was also one of the first luxury manufacturers to enter the luxury crossover SUV market, when it introduced the M-class SUV in the 1990s. The G-class SUV, a more rugged off-road vehicle, has been in production since 1979.
Mercedes traces its roots back to Karl Benz and his 1886 Benz Patent Motorwagen, which is generally credited as being the first internal combustion-powered automobile.