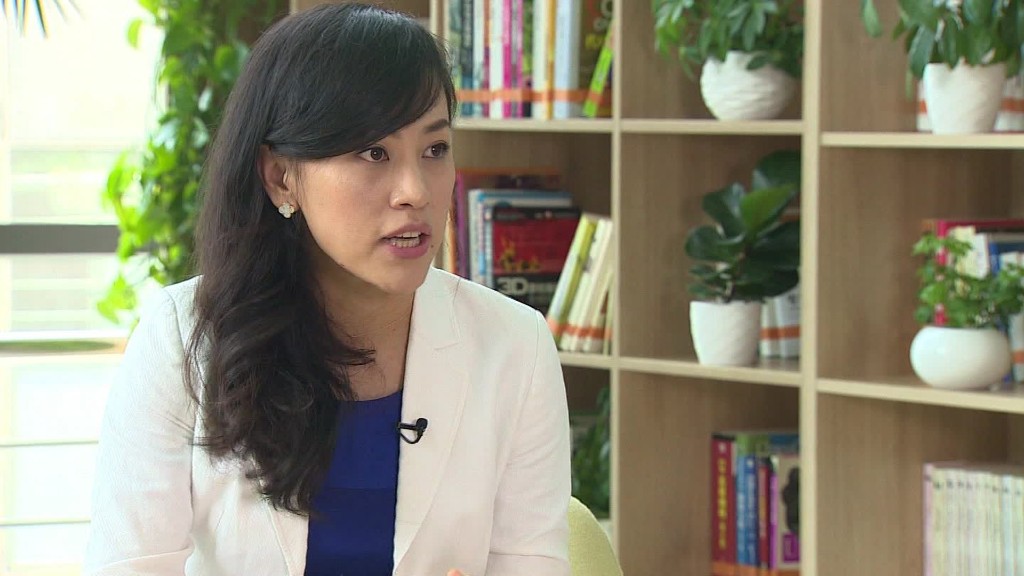 Ridehailing giants Uber, Lyft and Didi are in a complicated relationship.
"You have this 'Modern Family' situation with all different types of relationships," John Zimmer, cofounder of Lyft, said onstage at the WSJ Digital Conference on Tuesday. He took the stage just after Jean Liu, president of Didi Chuxing.
Just over a year ago, Lyft struck up a strategic partnership with Didi to make it easier for foreign users to hail rides. But then, in August 2016, Uber sold its Chinese operations to Didi, becoming Didi's largest shareholder. Didi took a minority stake in Uber, too.
But Zimmer didn't show signs of distress over the fact that his partner is now in bed with his competitor.
"It doesn't really affect the work we're doing with them or our business in anyway," he said.
For now, Chinese customers are able to hail a Lyft through the Didi app in the U.S., although Lyft customers aren't able to do the same with Didi in China. Zimmer didn't provide any details on when and if and when that might happen.
Related: Tech's billion dollar startups
Zimmer -- who announced the company will soon unveil a new logo and may eliminate the pink mustache -- said Lyft expects to give 17 million rides in October, up from 7 million from December.
Still, that pales in comparison to Didi's reach in China. Liu said onstage that Didi gives 20 million rides a day and is bringing in $20 billion in annualized revenue, compared to Lyft's roughly $1.4 billion.
Liu acknowledged that Didi had an advantage as a local player in China but said Uber played a "very good game." Lyft, on the other hand, has not invested any money in the Chinese market.
"We're very happy we made that decision," Zimmer said, who noted that despite rumors, the company is not for sale.
Related: Lyft's 10-year plan: Hotels on wheels and the end of garages
"We've been approached multiple times with people interested in acquiring the business," he said, adding that that within five years, the majority of Lyfts could be operating autonomously.
As for which company Liu prefers to hail rides from? "I took an Uber from the airport to my hotel. But this morning, I took a Lyft," she said, noting both were equally good.