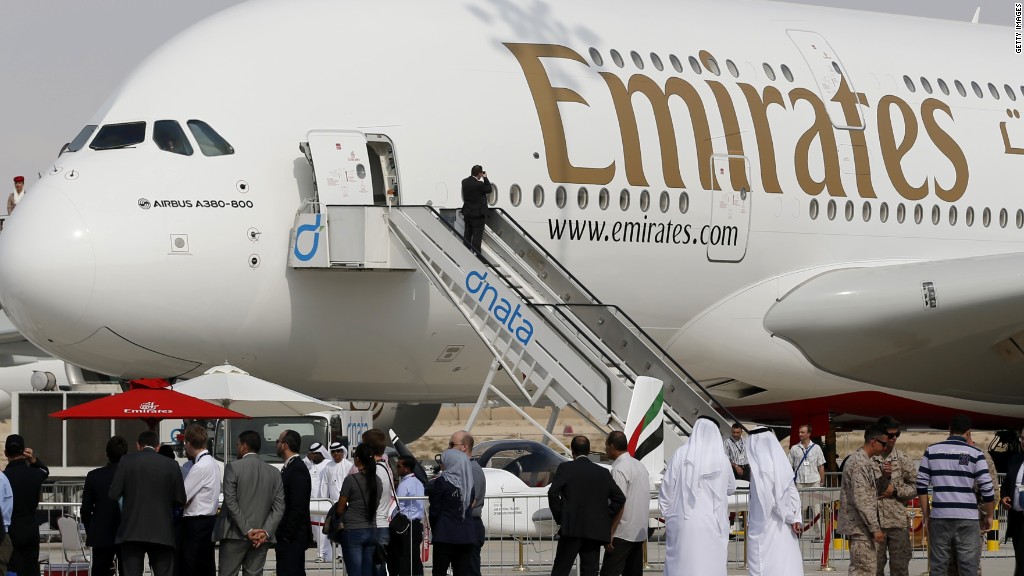 Low airfares. They're good news for air travelers, bad news for airline investors.
Shares of Southwest Airlines (LUV) were in a tailspin Wednesday, down more than 7% in midday trading after the airline reported lower-than-expected sales. The reason: declining ticket prices.
The airline said that a key measure of the fares paid by passengers fell by 5% compared to a year earlier. While overall revenue was down only slightly, it fell short of forecasts. And the airline expects to see fares decline by another 4% to 5% in the fourth quarter.
Related: Southwest no longer feeling Wall Street's LUV
Southwest added that "the overall [fare] environment remains soft," so far for the current quarter. Company executives said they hope to be able to achieve higher fares next year.
"I think that is a good plan for 2017," said CEO Gary Kelly.
Shares of rivals American Airlines (AAL), United Continental (UAL) and were also slightly lower, although Delta Air Lines (DAL) posted a modest gain. Those airlines have already reported their own airfare declines in the quarter.
Related: Airline employees are getting huge pay raises
Southwest's profits fell 7% to $582 million. In addition to the lower fares, the airline took a $55 million revenue hit from a computer outage that forced it to cancel more than 1,000 flights in July.
The airline's labor costs rose 12% after it paid out $356 million in signing bonuses to unionized employees, including pilots, on their new contracts.