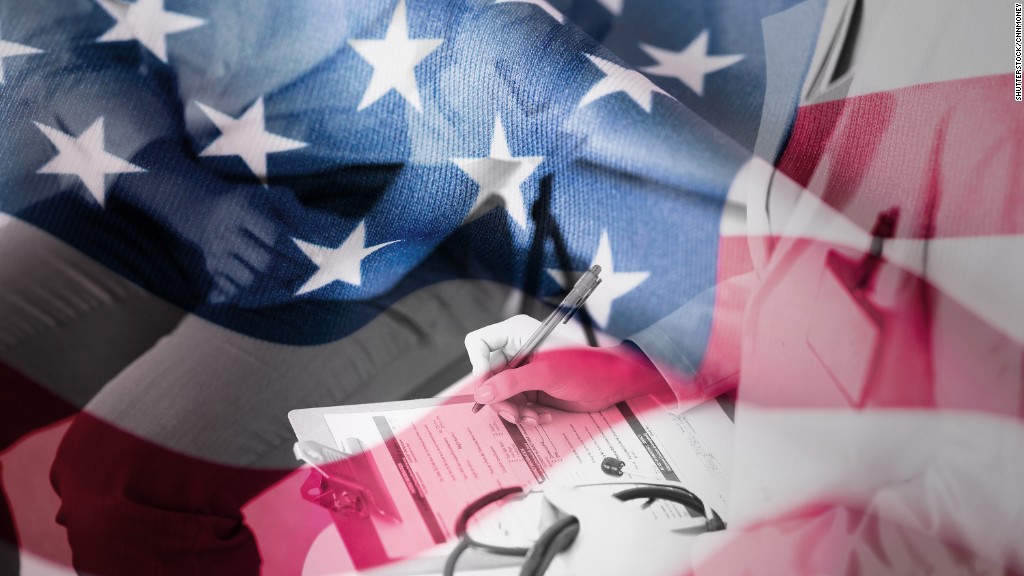 The Obama administration is pushing back against criticism of Obamacare after the announcement that premiums will rise sharply next year.
Health and Human Services Secretary Sylvia Mathews Burwell told CNN's "New Day" that the program has kept premiums and health costs in check for most Americans, who get health insurance through their employers.
"For the 150 million people who that have employer-based care," she said, "what we know is that in the last six years they've seen five of the slowest years of growth in their premiums in history."
The administration reported Monday that premiums will rise an average of 22% for the benchmark Obamacare plan. But Burwell said the impact of Obamacare goes beyond people who get insurance through government exchanges.
Related: Obamacare premiums to soar 22%
"The Affordable Care Act was about three fundamental things -- access, affordability and quality," she said. "It was about everybody, not just the uninsured."
The people who will pay higher premiums next year under Obamacare would be paying much more for insurance were it not for the act, or would have higher medical costs because they would be uninsured, she said.
Burwell also noted that 85% of people with Obamacare policies are getting government subsidies and tax credits that make the premiums more affordable.
Related: Obamacare - Sick, but not in a death spiral
"The thing important to focus on is what do consumers actually pay," she said.