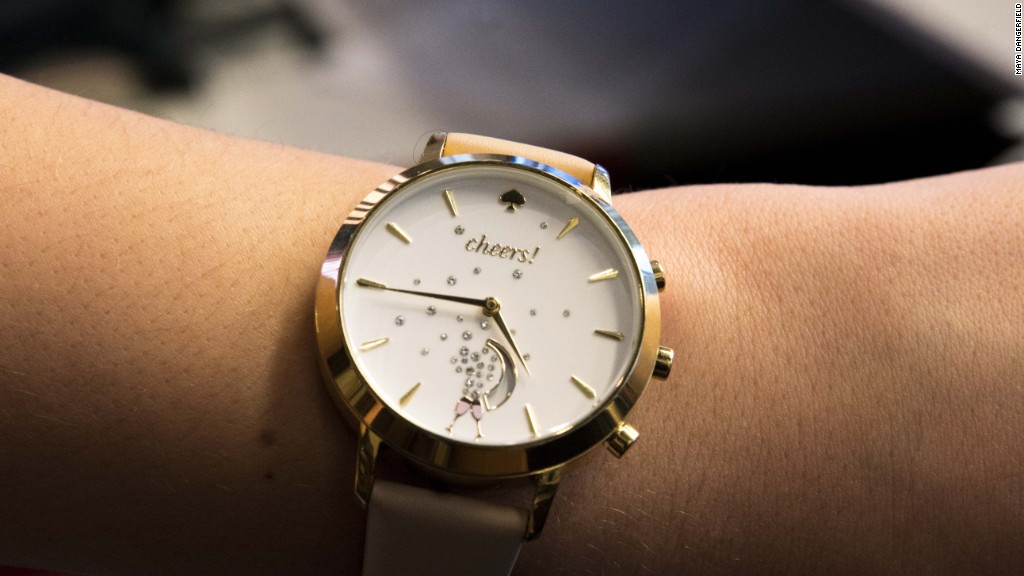 Smartwatches may not be cool anymore.
Worldwide sales plunged 52% in the third quarter compared with the same period last year, according to a report by the market analysis company IDC.
"It has become evident that at present smartwatches are not for everyone," said Jitesh Ubrani, a senior research analyst.
In all, makers of smartwatches sold 2.7 million of them in the third quarter, compared with 5.6 million at the same time last year. Apple (AAPL) sold just 1.1 million of its Apple Watches in the quarter, compared with 3.9 million a year earlier -- a 72% decline.
Consumers may not want to spend a lot of money on a smartwatch, essentially a mini-computer that will need replacing every few years, and many smartwatches still lack certain features, like the ability for wearers to answer email.
Luxury brands like Kate Spade and Armani are getting into the market with hybrids that look more like analog watches, have longer-lasting batteries and are slimmer because they don't have computer processors.
Analysts think the hybrids could fare better because people may be more inclined to buy if they like how the watch looks and get a few tech perks, like the ability to count steps, as a bonus.
Apple lost a big chunk of its market share over the past year as competitors unveiled more specialized products. While Apple sold 70% of all smartwatches in the third quarter last year, it was down to 41% in the same quarter this year.
Part of the slump could be because of the timing of the release of Apple Watch Series 2, which came out just before the end of the quarter. Apple also cut the price of the original model, so it could see a rebound in sales in the next quarter, the report said.
Related: There's finally a reason to buy a smartwatch
Even with the slump in Apple Watch sales, the company is still way ahead of its competitors.
The fitness-focused smartwatch maker Garmin (GRMN) sold 600,000 in the third quarter, up from 100,000 during the same quarter last year. It now sells roughly 21% of smartwatches globally.
Ubrani said Garmin's success show the importance of specialization. "Having a clear purpose and use case is paramount," he said.
In third place was Samsung (SSNLF), which sold 400,000 watches in the third quarter.