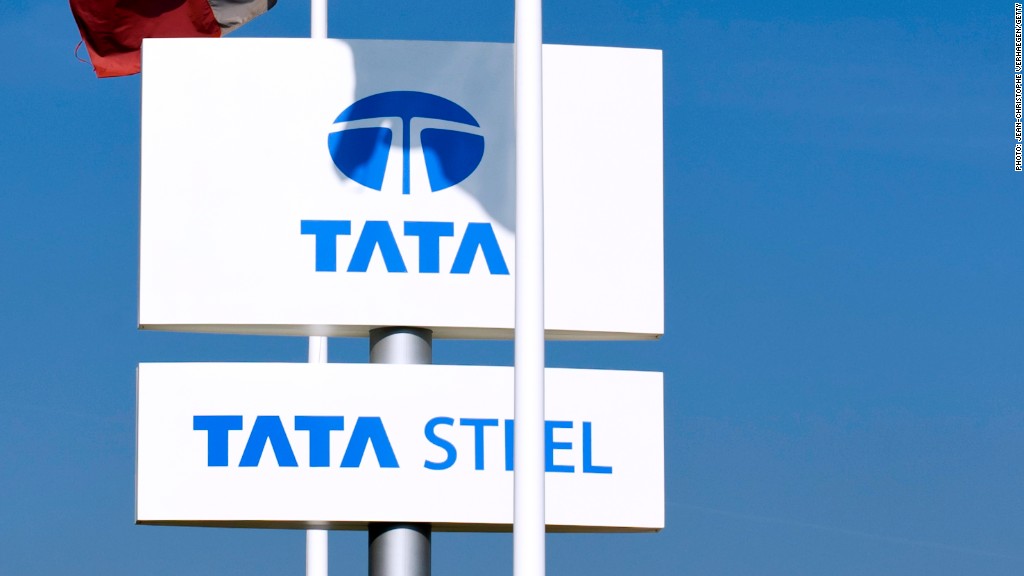 The gloves have come off in a rare and very public row over how India's biggest industrial group is managed.
Cyrus Mistry, an Irish-Indian businessman who was ousted as Tata Group chairman on Monday without explanation, has accused the company's board of acting illegally and preventing him from doing his job.
"To 'replace' your chairman without so much as a word of explanation and without affording him an opportunity of defending himself in a summary manner must be unique in the annals of corporate history," Mistry wrote in an email to the board, a copy of which was obtained by CNN.
He accused the board, and the Tata family, of interfering to such an extent that they had made him a "lame duck" chairman. He claimed that he wasn't given the opportunity to turn around unprofitable companies in the group, which owns Jaguar, Land Rover and Taj hotels.
Tata Sons, the family holding company that controls the Tata Group, hit back immediately.
"The correspondence makes unsubstantiated claims and malicious allegations," it said in a statement, adding that Mistry had been given "complete autonomy" to run the group's portfolio of 100-plus companies.
Related: Russia barges in on Iran's oil bromance with India
Mistry detailed a string of foreign acquisitions that he said had racked up a huge debt burden, including more than $10 billion for Tata's steel business in Europe.
He also alleged that the true value of some group businesses was $18 billion less than the company claimed.
So what next for the Indian corporate giant that employs over 600,000 people across dozens of countries?
"There is a multitude of records to show that the allegations made by Mr. Cyrus Mistry are unwarranted and these records will be duly disclosed before appropriate forums, if and when necessary," Tata Sons said.
Some companies within the group, such as Tata Steel and Tata Teleservices, issued statements saying that their financial reports provide a "true and fair view of the state of affairs," and that they have nothing further to disclose.