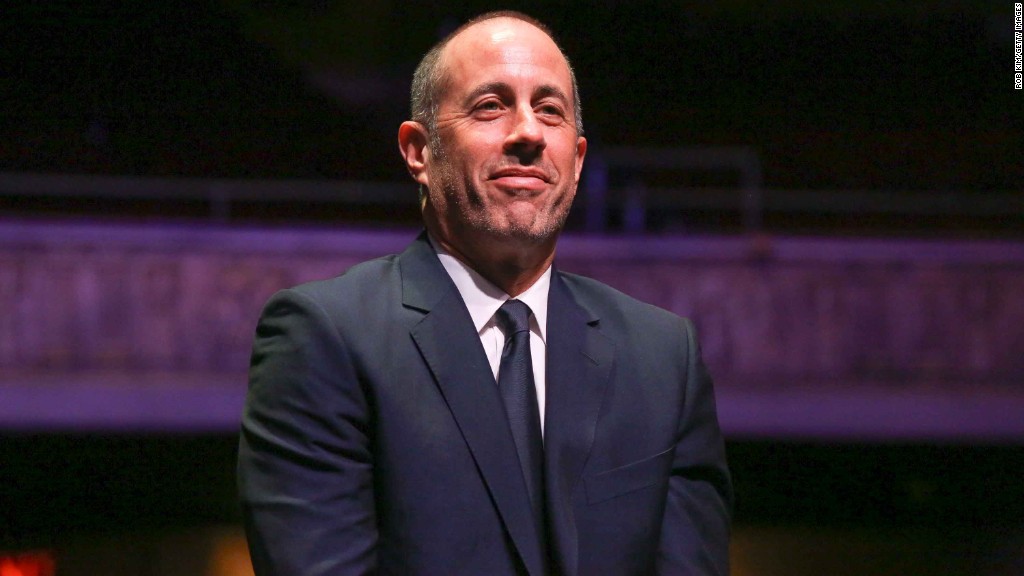 Jerry Seinfeld can't help but laugh at the 2016 election.
The comedian and creator of "Seinfeld" spoke with CNN about the race to the White House and found himself chuckling over Donald Trump's conception of the presidency.
"I'm just laughing [about] what he thinks being president is. 'This company's going to do that, you're going to go over here. I can make other countries do whatever I say.' It's a kid's image of being president," Seinfeld said. "It's like if you were ten, and they would make you president of your house, you would start ordering the dog around not realizing no one's going to listen to you."
The comedian spoke with CNN alongside Johnson & Johnson CEO Alex Gorsky at the GOOD + Foundation luncheon for the Fatherhood Initiative, which helps fathers be better dads via counseling and workshops.
Seinfeld said that the election has been "entertaining" and "interesting" but has also strangely felt like "the O.J. trial."
"If you're white when the verdict of the OJ trial [was read], you were like 'oh I didn't know there was this feeling out there,'" Seinfeld said. "This has been another moment like that where you're kind of introduced to people that you live with and you didn't know what was going on underneath."
This election has seemingly had everything including Seinfeld's friend and "Seinfeld" co-creator, Larry David, who has played Bernie Sanders on "Saturday Night Live" during the election.
According to Seinfeld, David's impression isn't all that different from David himself.
"I didn't see much adjustment there," he laughed. "All old Jews are interchangeable."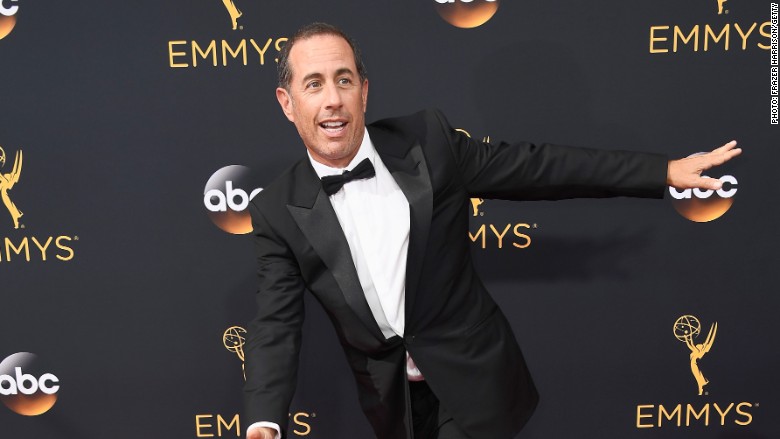 Seinfeld has been staying busy lately with his Emmy-nominated web series, "Comedians in Cars Getting Coffee," which he says is his attempt to shake up the talk show format.
"I thought that there was another kind of conversation that was missing from what we think of as a talk show," he said. "I thought, there's another vibe that people have, another energy that they have. I thought maybe I could find it if I just put them in a car and we just go for coffee and we get rid of the lights and [had a] camera that you wouldn't even notice. It's been a lot of fun, it's just a fun, different thing to do."
There's been reports that "Comedians" could be leaving its current online home, Crackle, and may be making a move to Netflix or Hulu.
"Nothing to report yet," Seinfeld said. "We'll see."
If "Comedians" just ends up driving off into the sunset, the man who created the "show about nothing" would be fine with a future that included exactly that.
"Maybe nothing," Seinfeld said of what could be next for him. "I really love being a stand up comedian. That's my favorite life. All the other things I do are electives. That's my major."