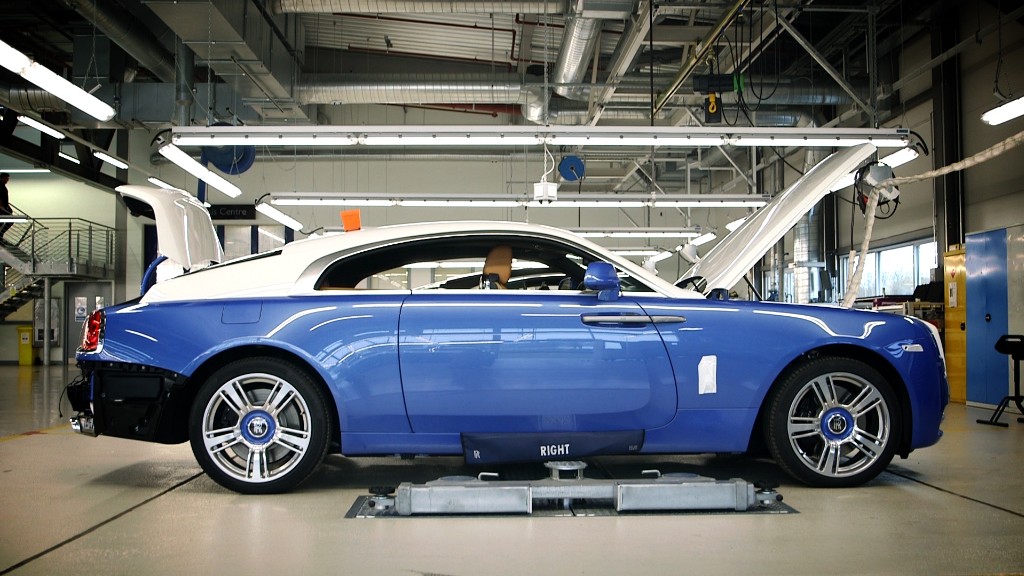 Middle Eastern economies are reeling from low oil prices but that hasn't put a serious dent in Rolls-Royce sales.
Some customers have postponed purchases over the last few months, but Abu Dhabi -- capital of the United Arab Emirates -- is still home to the luxury automaker's busiest dealership in the world, Rolls-Royce CEO Torsten Muller-Otvos told CNNMoney.
And he believes the boom that made the Middle East the company's second most important market will continue.
"The market is a little more challenging but I think the mid and long term perspectives for this area are stunning," Muller-Otvos said. "Five or six years ago, nobody I've met here would have ever thought that the Middle East would be the second largest region after the United States."
The Middle East now accounts for about a quarter of global Rolls-Royce sales.
Many economies in the region, particularly those in the Gulf, rely heavily on oil revenue and a sharp drop in oil prices has sent shock waves across the region. Generous fuel and food subsidies have been slashed, new taxes introduced and social benefits axed.
But that appears to be having little impact on the super rich. A report from consulting firm Bain & Company shows sales of luxury cars are set to grow 8% this year to an all-time high. The fattest sales growth is coming from the Gulf states, Russia, Indonesia and China, according to Bain.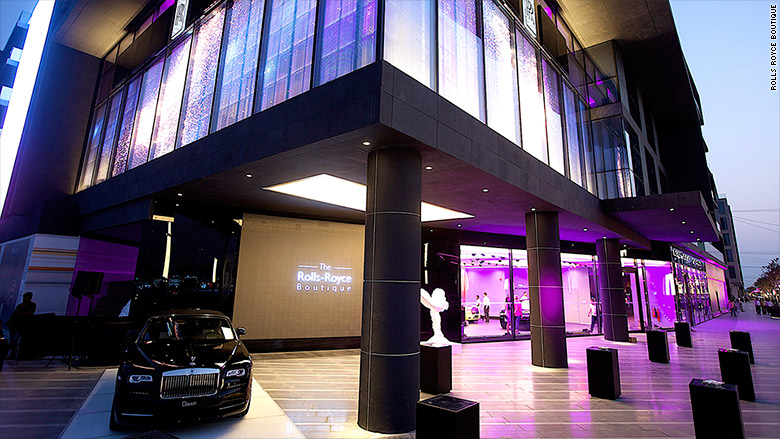 Gulf buyers aren't just buying at home. They're also snapping up cars abroad for use when visiting second homes.
And the biggest growth in sales is happening at the very top of the market, dominated by brands like Rolls-Royce, Ferrari and Lamborghini.
Demand is so strong that Rolls-Royce sales may exceed 4,000 cars this year for only the second time in history.
"I'm pretty confident it's a strong year for us. We will be somewhere in the area of four thousand cars," Muller-Otvos said.
He was speaking at the opening of the world's first 'Rolls-Royce Boutique' on Wednesday in Dubai.
The final few sales for the year could come out of the new 7,300 square foot showroom. It has has only two cars on display and the rest of the space is dedicated to a unique customer experience where clients can personalize almost every aspect of the car.
"In the Middle East, 100% of cars are bespoke, you don't see any regular Rolls-Royce here," said Muller-Otvos. "You can easily spend over $1 million for bespoke commissioning."