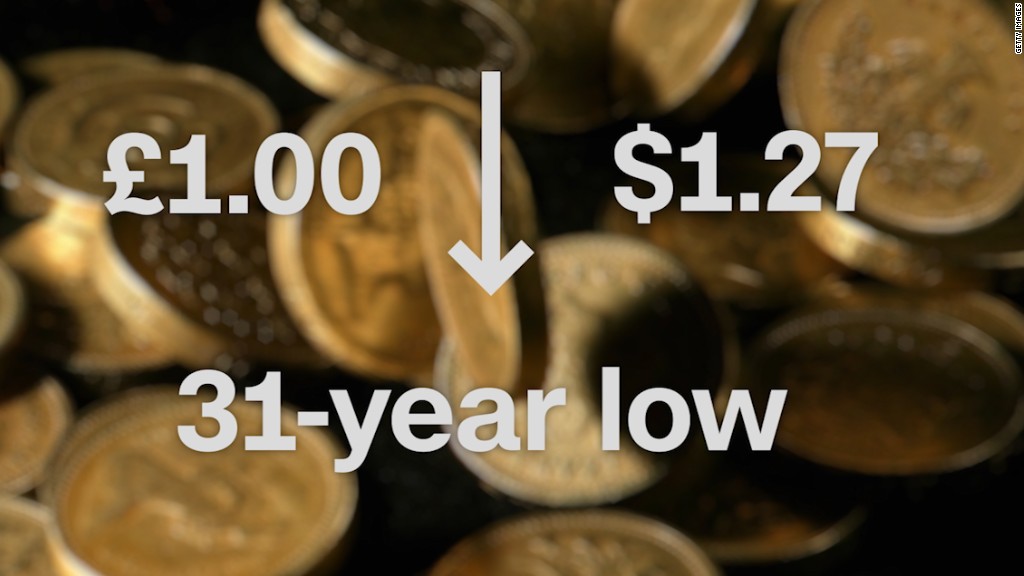 Whoa. That's what you call resilience.
The U.K. economy grew 2.3% in the third quarter, confounding forecasts that it would slump after the Brexit vote.
Quarter on quarter, GDP grew 0.5%. That's weaker than the second quarter, but nowhere near as bad as expected. The Bank of England was expecting growth of between 0.2% and 0.3% in the July to September period.
"It could be that the economy is in a post-referendum 'sweet spot' whereby some of the positive developments since the vote, such as action by the [Bank of England] have been felt before the major adverse consequences, such as a rise in inflation," said Ruth Gregory, U.K. economist at Capital Economics.
The central bank cut interest rates and revived its stimulus program in August in a move to prevent the economy sliding into recession after the U.K. voted to leave the EU, its biggest trading partner.
The Office for National Statistics said strong growth in services offset falls in other industries. While services grew 0.8% quarter on quarter, construction plunged 1.4%, and manufacturing declined 1%.
Analysts said the robust growth figures were likely supported by consumer spending, helped by a sharp fall in the value of the pound which was encouraging overseas visitors to spend more freely.
But they cautioned that it was too soon to sound the all clear for the world's fifth biggest economy.
"We expect the economy to suffer in 2017 as the uncertainties facing businesses and consumers are magnified by the triggering of Article 50," said IHS Markit chief economist Howard Archer, referring to the official start of Brexit negotiations.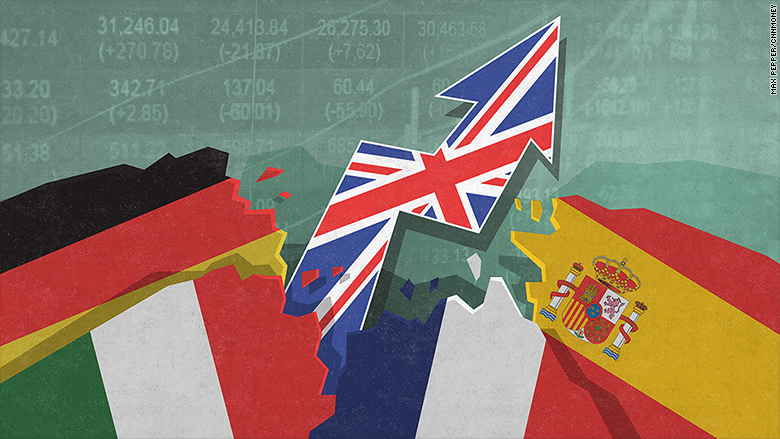 Related: How U.K. trade stacks up
The government has started to unveil its Brexit plans in the last few weeks. Talks with the EU will begin before March 2017 and the actual exit will happen two years later.
But there are still no details about how the government plans to approach the negotiation and what kind of trade deal will it seek.
European leaders have made clear that if Britain does not allow free movement of EU citizens across its borders, it will lose some of its rights to access the free trade area.
U.K. Prime Minister Theresa May indicated she will give priority to controlling immigration over market access, the so called "hard Brexit" option. That would mean British businesses could lose the ability to do business freely across the region.