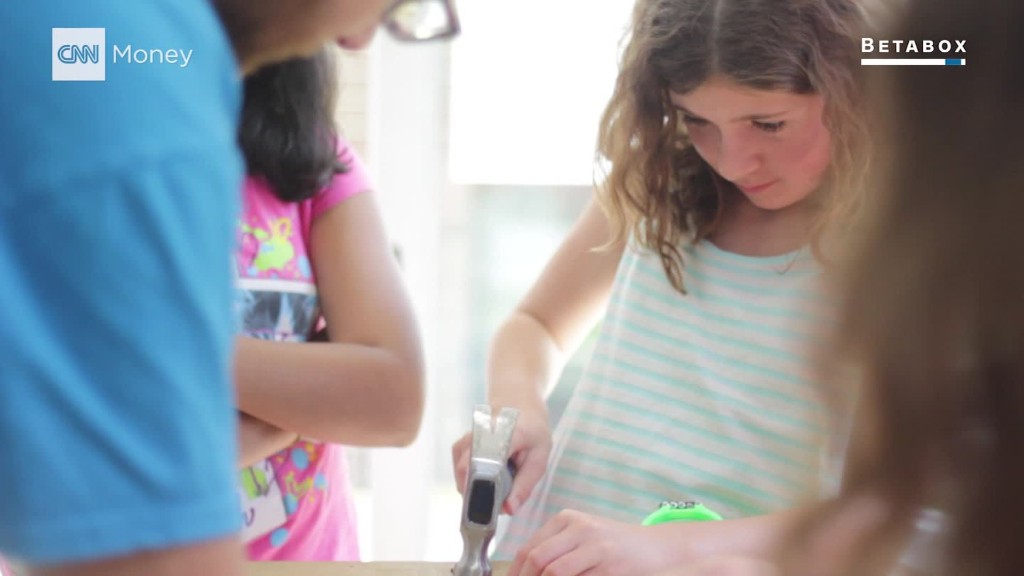 Students across the U.S. are performing better in science. That's the good news.
But improvement in science literacy isn't happening across all grades, according to a new government report released on Thursday. In fact, scores have lifted among elementary and middle school students but not among high school seniors.
The U.S. Department on Education revealed the results of its national science assessment of fourth, eighth and 12 graders.
The test asked multiple choice and analytical science questions that reflected their grade level knowledge across subjects such as physical science, life science, Earth and space sciences. The test was conducted among more than 110,000 fourth and eighth grade students, and about 11,000 of those in 12th grade from public and private schools nationwide.
Related: How tech literate are 8th graders? You'll be surprised
The findings showed the average score of fourth graders improved by four points compared to the last national science assessment done in 2009. The assessment results were based on a scale from 0 to 300. Average scores for both fourth and eight graders came in at 154, which is above average. Meanwhile, the score among 12th graders' was flat at 150.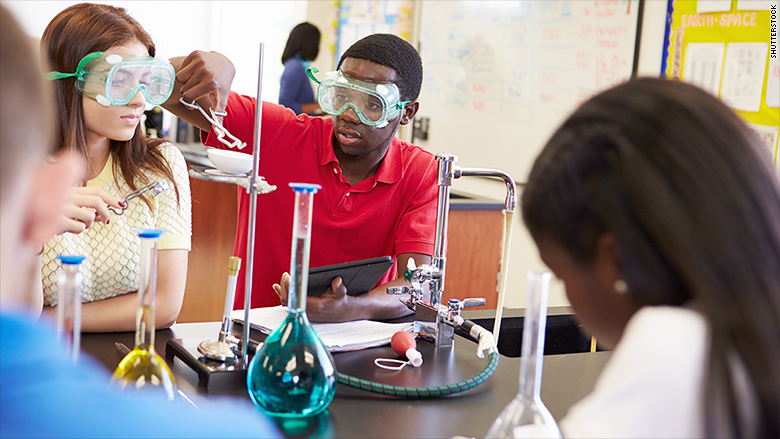 Both boys and girls in the grade logged equal scores, and results from students across all races and ethnicities improved, as well.
Eight graders showed a similar encouraging result. Average test scores jumped up by four points, while girls made more improvements than their male peers.
Related: Facebook's ad chief: Let's rethink STEM
However, high school seniors didn't fare as well as their younger counterparts. Science scores for 12th graders were unchanged from the last assessment period, despite a higher percentage of seniors -- 41% versus 34% in 2009 -- taking advanced courses in biology, chemistry and physics. Boys outperformed girls by five points.
Only 22% of 12th graders tested proficient in science literacy, compared to 34% of fourth graders and 38% of eighth graders.
Peggy Carr -- Acting Commissioner of the National Center for Education Statistics, which is part of the Department of Education -- was surprised by the results.
"With fourth and eighth graders, we have solid improvements," said Carr. "But we now need to keep an eye on 12th graders to see if this becomes a pattern. We need to take an analytic approach immediately to determine why scores didn't rise for seniors and provide that insight to policymakers and educators."
One contributing factor to the results could be a larger pool of high school graduates are not dropping out now compared to seven years ago, according to Carr.
Related: In Charleston, a local laundromat doubles as a classroom for underserved kids
Carr said continuing student assessments is vital.
"If we want to be competitive in the global economy, we have to make sure our students are proficient in math and sciences which are the basis of 21st century job skills."
The next national science assessment will take place in 2019.