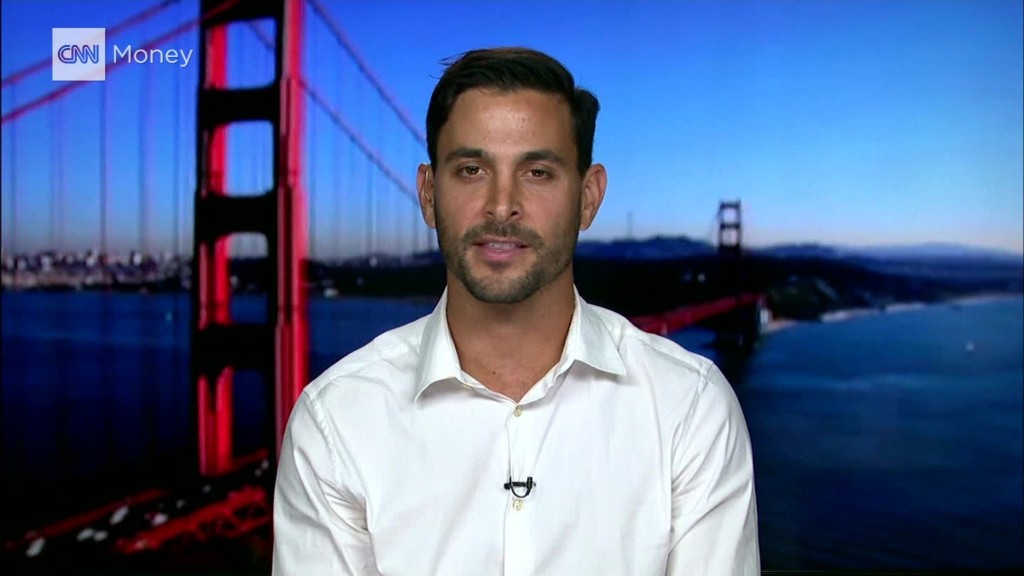 Vine's six seconds of fame are over.
Twitter (TWTR) announced plans on Thursday to kill off Vine, the short-form looping video app it acquired four years ago in an early effort to bring video to the social network.
No reason was provided for shuttering Vine. However, the move was announced just hours after Twitter confirmed significant job cuts in a desperate bid to be profitable.
Twitter's failure with Vine mirrors the broader struggles with Twitter itself. Despite being beloved by a loyal community of millions, Vine suffered from Twitter's muddled product vision, inability to keep up with competitors and an unclear path to mainstream success.
Perhaps Twitter could still have justified keeping the service around if not for the incredible pressure it now faces to cut costs wherever possible and show signs of a turnaround as an independent company -- assuming it's not getting acquired anytime soon.
When Twitter bought Vine in 2012 for a rumored $30 million, there were already dozens of similar social video apps available from startups. But Vine would have access to something none of these others did: Twitter's large user base.
Both Twitter and Vine focused on brevity. Both apps also appealed to a combination of creatives, celebrities and brands. And it only seemed natural that Twitter would eventually move from text to images to video.
Related: What's next for Twitter: Salesforce or the abyss?
Dick Costolo, Twitter's CEO at the time, described Vine as "the next big thing" after acquiring it. Jack Dorsey, Twitter's current CEO and cofounder who reportedly pushed Twitter to buy Vine, called it one of the company's "foundational acquisitions" as recently as this April.
By that point, however, the writing was on the wall.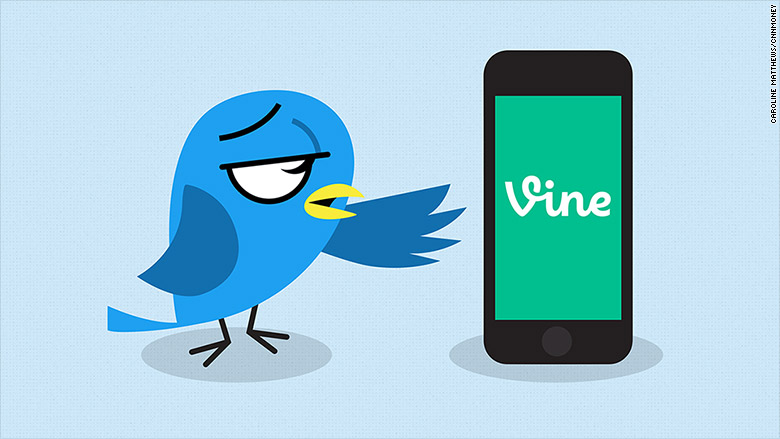 Snapchat and Instagram each expanded their video offerings, luring away users who might otherwise have created or consumed Vine videos.
"Snapchat came along and ate Twitter's lunch. Never overcame that," Mark S. Luckie, former manager of news and journalism at Twitter, tweeted Thursday. "There's always a newer, hungrier tech co coming to snatch your user base."
Vine dropped out of the top 100 free apps in Apple's App Store at the beginning of this year and continued to fall after that, according to data from App Annie, which tracks app rankings.
Vine suffered another issue similar to Twitter: It attracted influential users, but struggled to become a platform like Facebook where almost anyone feels comfortable posting.
"[It] didn't develop a community where everyone felt like they could participate," says Josh Elman, a former product manager at Twitter.
Related: Twitter cuts 9% of staff and kills off Vine app
Starting early last year, Twitter began focusing more on livestreaming video with the launch of Periscope. Twitter is now betting it can start to grow again by livestreaming NFL games, presidential debates and more.
Compared to that effort, Vine seemed like the ugly stepchild.
Indeed, Vine has been mentioned on just one of Twitter's four earnings calls this calendar year. Periscope has been discussed at length on all of them. In fact, it's where these calls are often broadcast.
The lesson is that even a devoted community is not enough to keep a social media product afloat when it's part of a publicly traded company. It needs to prove it has room to grow and make money in order to survive.
Today it's Vine. One day, it could be Twitter.