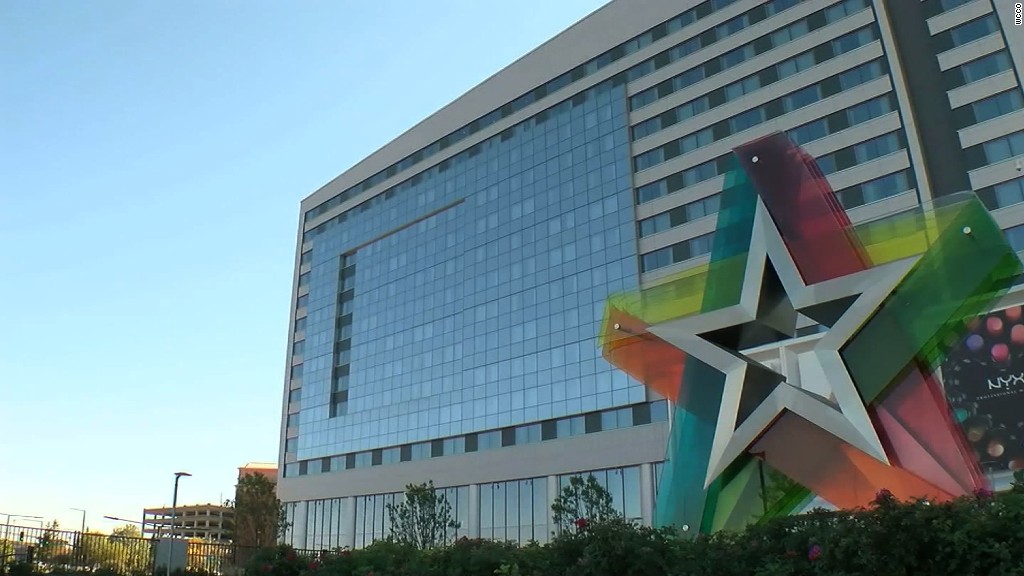 Brian Rich has been waging a five-year battle to protest retailers that open on Thanksgiving. He says some stores are finally listening.
When Toys R Us said it would open on Thanksgiving in 2011, Rich started a page on Facebook opposing it, dubbing it Boycott Black Thursday. It got scant attention. "I had 47 'likes' the first year," he recalls.
Now his page has more than 145,000 likes. And the image he posted that says "I'm NOT shopping on Thanksgiving Day!" has been shared 65,000 times in the last 72 hours.
And some stores are indeed dropping Thanksgiving hours.
The Mall of America, the nation's largest, is shutting its operations and allowing its tenants to close that day.
Mall operator CBL & Associates Properties (CBL) says it's closing 72 malls on Thanksgiving that were open last year to allow "employees, retailers, and shoppers to spend the Thanksgiving holiday with their families."
"After evaluating feedback from our mall employees and retail partners as well as input from our shoppers, we determined that this was the best decision for our properties," said CBL CEO Stephen Lebovitz.
Office Depot (ODP) and RadioShack were both open last year but will closed for the holiday this year, while Staples (SPLS) will remain dark for the second year in a row.
"Walmart (WMT), Best Buy (BBY) and Target (TGT) probably won't close on Thanksgiving anytime soon, but this movement is clearly having an impact," Rich said.
Related: Mall of America will be closed on Thanksgiving (sorta)
He adds that the Boycott Black Thursday movement is also making it easier for stores like Costco (COST), REI, Barnes & Noble (BKS) and Bed Bath & Beyond (BBBY) that have remained closed in recent years to "stick with that decision."
Some of his group's supporters aren't just refusing to shop on Thanksgiving, they are boycotting stores open on the holiday for the rest of the shopping season.
"We had one woman who posted on the site that she made it through May of last year before she went into Walmart again because of her own personal boycott," he said.