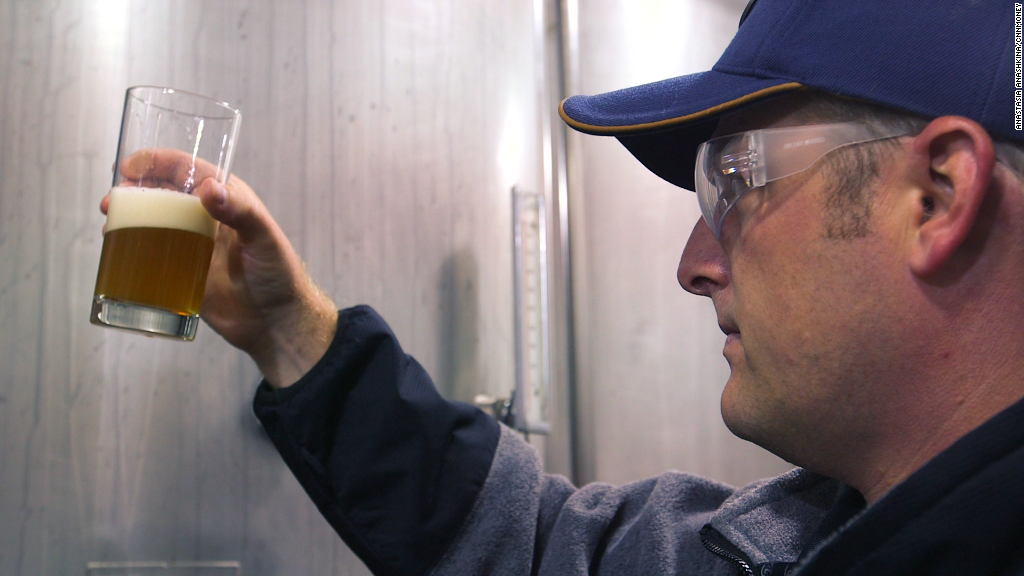 Brazilians aren't drinking as much beer as they used to, which is giving the biggest beer brewer in the world --
Anheuser-Busch InBev

(BUD) -- a major hangover.

The Belgian-based company said beer sales dropped nearly 9% in Brazil in the last quarter, which slammed the company's overall profitability.

And remember, this is the same quarter that Brazil hosted the Olympics.

The world's biggest sporting event wasn't enough to convince residents to drink and celebrate, as the country is mired in its longest recession since the 1930s. Unemployment is up and wages are down.

The International Monetary Fund expects Brazil's economy will shrink by 3.3% this year.

This dire economic situation has meant that beer-loving Brazilians are drinking less.

Those customers who are still drinking beer are switching to brands in returnable bottles that they can return for a small refund, and the company said that those refunds have hurt the company's sales.

"As the consumer has come more and more under pressure, [AB InBev is] selling more and more returnable glass bottles instead of cans," noted Alicia Forry, a beverages analyst at the investment bank Liberum in London.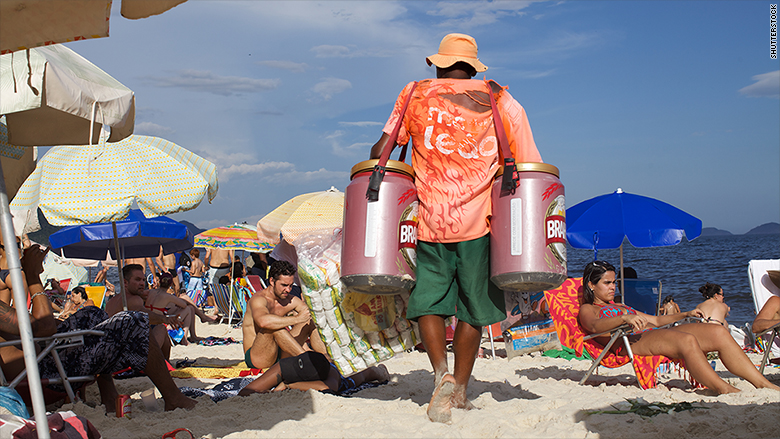 AB InBev said profits were particularly hurt by the devaluation of the Brazilian currency in the second half of 2015. As a result, earnings before interest and taxes fell by 33% in the third quarter at the company's Brazilian division.
Related: The world's first beer pipeline is now open
Shares in AB InBev were down 4% Friday after the company released its quarterly results. Investors were surprised to learn that business in Brazil was so bad that it forced the brewer to warn global sales this year would come in below expectations.
"No one had this in their numbers, this degree of decline [in Brazil]," Forry told CNNMoney.
But the rest of the business is chugging along nicely, with overall revenue growing 2.8% in the quarter. Earnings per share came in at $0.83, down from $1.02 in the same period last year because of the Brazilian issues.
AB InBev officially took over its rival SABMiller earlier this month in one of the biggest takeover deals the world has ever seen.
SABMiller was forced to sell off its stake in a handful of big beer brands, including Peroni and Grolsch, to get regulatory approval for the deal.