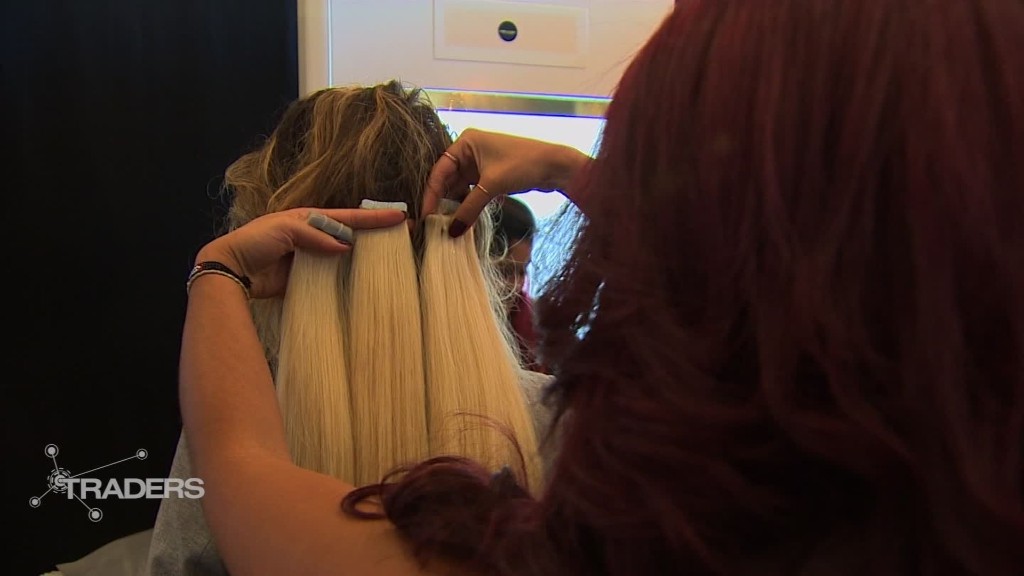 At a small temple in Chennai, India, dozens of Hindu women sit on wooden chairs, waiting for their hair to be shaved.
It's an act of complete devotion to their gods, and the first step in an extraordinary journey that sees their long, dark locks woven into the hair of women thousands of miles away.
Each year, the Sri Bhavani Amman Temple collects more than three tons of hair from the heads of pilgrims. At one time the hair was burned, but these days it's put to a more pragmatic use: It's sold to processing plants, which treat it then export it around the world.
The open secret to some celebrities' full, lustrous hair is that it's not always their own. And the trend for celebrities to wear hair extensions has helped grow the global market for wigs and weaves.
Multimillion dollar trade
Extensions can be made from synthetic hair, but many salons use human hair because it can be lightened and heat treated. Global exports of human hair are dominated by China and Russia, but Indian hair has a reputation for quality and its exports are worth $300 million a year.
Selling hair earns the Sri Bhavani Amman temple $150,000 a year, and this is only a fraction of the millions that larger temples earn. Devotees don't receive any money; they are instead rewarded with food and religious serenity.
Related: Natural beauty brand Apivita beats Greek recession
"The temple cannot have [the hair] lying around and we can't just throw it out in the dustbin," explained Anjan Lokamitra, the temple's managing trustee. Instead, at the end of the year the hair is sorted and auctioned to the highest bidder.
"Companies come from different places and they bid for it, and those funds are used [for the] temple in terms of various buildings that we are planning in the next two years," said Lokamitra.
There are so many women who shave their heads at temples that hundreds of hair processing factories have emerged in Chennai.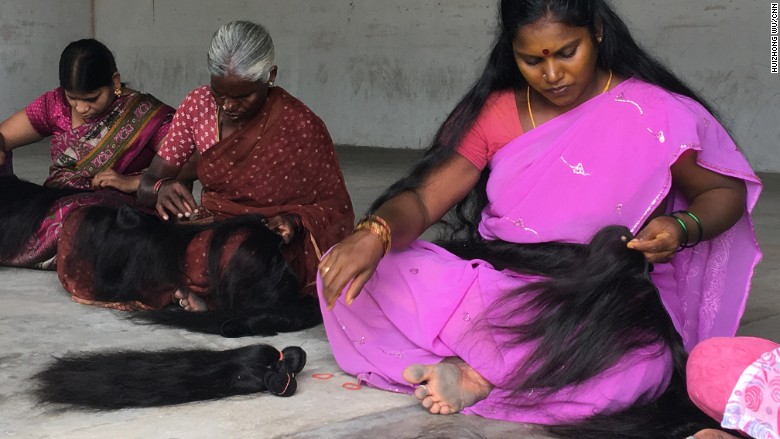 Among them is Shanmuga. Here, dozens of workers meticulously disentangle, categorize, delouse, wash, dry and color the hair.
Around 1,000 kilograms of hair are processed by hand each month. Weaves are sold for $500 per kilo; extensions go for $900 per kilo. The factory's annual turnover is close to $3 million.
"Indian hair is somewhat similar to European hair in texture," said Murali Krisna, CEO of Shanmuga. "It's not as hard as the Chinese but not as soft as European. So when we prepare hair extensions, the final product exactly matches with European hair."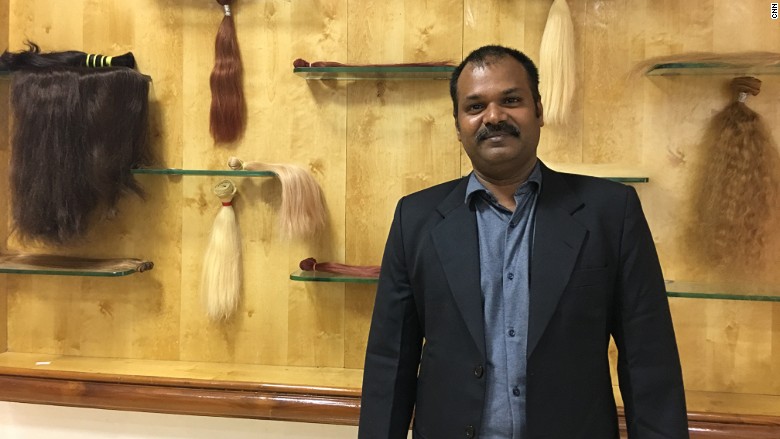 Different countries favor different styles, said Jyothi Krsna, Shanmuga's managing director of quality control. "In France, people like straight hair and they want extensions mainly," she said. "In other countries like South Africa and America, they like curly hair. Curly is for the African market, straight is for European market. The American market is cosmopolitan -- they like all the textures."
Blonde ambition
Shanmuga targets its offerings accordingly, exporting a third of its hair to Asia and a fifth to the United States. But its biggest market is Europe, where it sells through retail partner Hair Luxury, based in Paris.
"The biggest market and the biggest customer in Europe is Italy," explained Remi Chinta, CEO of Hair Luxury. "And now we are trying to expand also in Norway, in Sweden, for all the blonde extensions because there is a big demand for blonde extensions there." Shanmuga specializes in dyeing its hair blonde.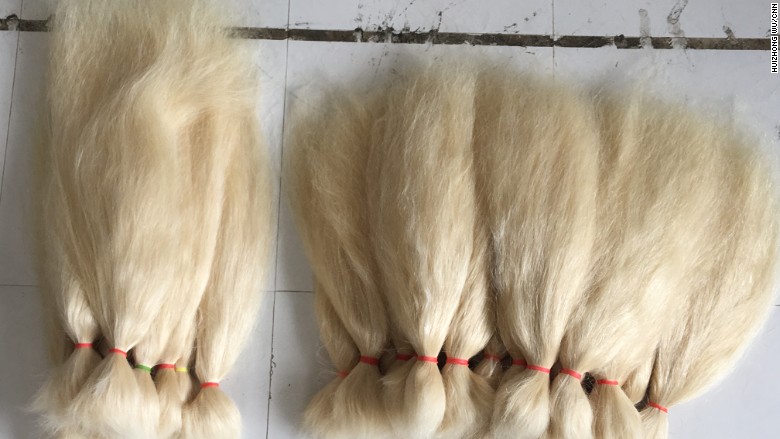 Hair Luxury can sell the hair for more than $2,000 a kilo. Its customers are hairdressers, like Paris-based Ebtissen Tekouri. She buys the hair every three to four months both for her clientele and her own personal use. She pays $360 for a bundle -- around 150 grams.
"I love using this hair on my head because of the length and the quality," said Tekouri.
Her salon is a long way from Chennai, and the women whose hair she wears on her head.
"When you buy it and it is beautifully packaged you forget that this hair was once someone else's," she said. "You don't see the background story, you only see what is here in front of you."