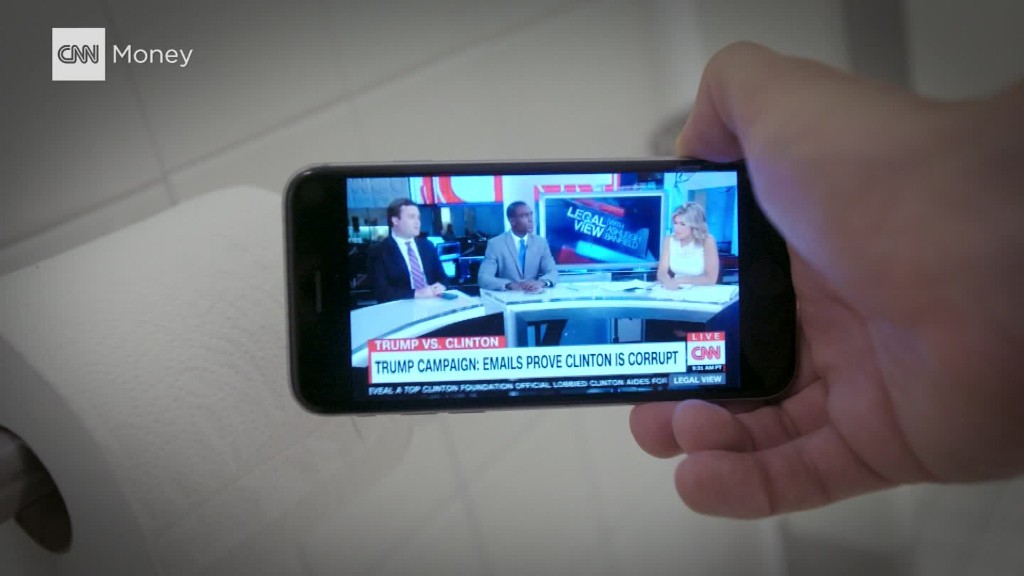 Consumers scored a significant victory this week in the ongoing battle to protect their personal data online.
The Federal Communications Commission approved new rules on Thursday that require Internet service providers to get your permission before collecting and sharing your data.
"The bottom line is that it's your data. How it's used and shared should be your choice," Tom Wheeler, the chairman of the FCC, said in a statement.
The rules, which have been in the works for more than six months, could serve as a bulwark against excessive data mining as more devices get connected to the Internet. In his remarks, Wheeler noted that even new appliances like refrigerators may one day collect data online.
The decision could also create a headache for Internet providers like AT&T (T) and Comcast (CCV), which want to use all that data to build lucrative advertising businesses.
Under the new rules, these and other broadband providers will have to notify their customers about the different types of information they collect and share. They will also have to receive "opt-in consent" from customers before collecting any data that is deemed "sensitive."
The FCC's list of sensitive information includes everything from consumers' data on websites and smartphone apps to geo-location information.
Online privacy advocates hailed the decision as a historic move to safeguard personal data.
Related: Google vs. the cable guys: the big fight over the little set-top box in your home
"For the first time, the public will be guaranteed that when they use broadband to connect to the Internet ... they will have the ability to decide whether and how much of their information can be gathered and used by Internet service providers," Jeff Chester, executive director of the Center for Digital Democracy, wrote in a post after the decision.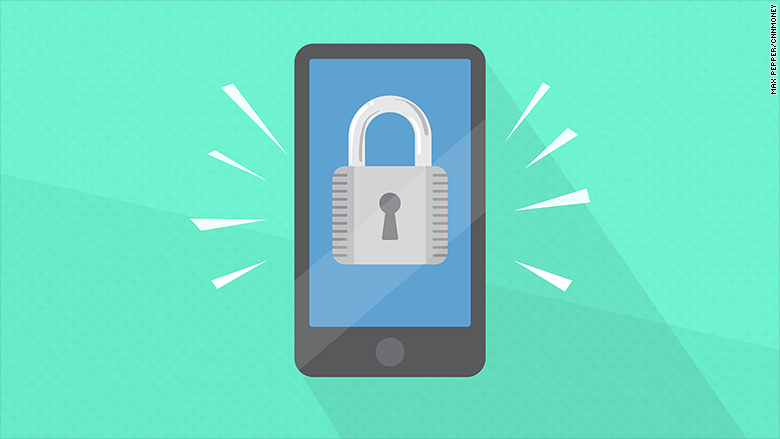 The FCC rules come just days after AT&T agreed to acquire Time Warner (TWX), parent company of CNN, for $85 billion in one of the biggest media merger ever. One incentive for the deal was thought to be the potential for AT&T to pair its customer data with Time Warner's content for more targeted advertising.
"There's going to be basically more effective advertising, so it won't be as disruptive. You'll have more efficiency there," Jeff Bewkes, Time Warner's CEO, said in an interview earlier this week.
Joan Marsh, AT&T's SVP for Federal Regulatory Affairs, criticized the FCC ruling as "illogical" and with the potential to "confuse customers."
"The FCC's order falls short of recognizing that consumers want their information protected based on the sensitivity of the information collected, not the entity collecting it," Marsh wrote in a blog post.
Broadband providers have also complained that they now face greater privacy restrictions than large online businesses like Facebook (FB) and Google (GOOGL).
"In a world where search engines, social media sites, browsers, operating systems and others have just as much access to consumer information as ISPs, an ISP-only regime does little to increase consumer privacy," David Cohen, SVP for public policy at Comcast, wrote in a blog post in March when the FCC rules were first being batted around.
"It merely places a thumb on the scale of competition" in favor of tech companies, Cohen added.
The current FCC administration has been aggressive in taking on telecom companies. It tackled net neutrality, helped block Comcast's merger with Time Warner Cable and has pushed to shake up the cable box market.
The cable box decision is one of the final key objectives for Wheeler that has yet to be finalized.