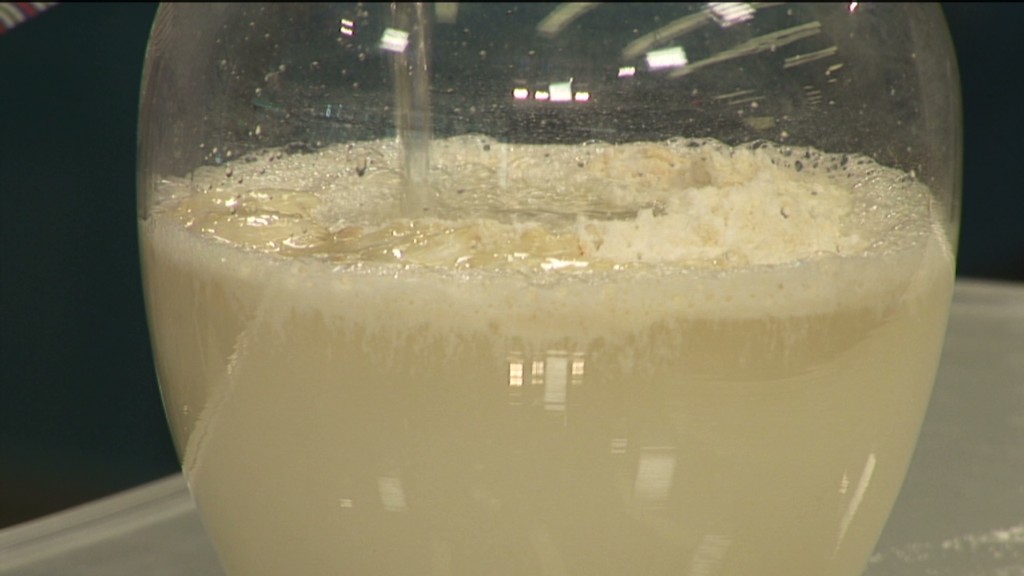 Turns out, actual food might be better for us than Silicon Valley's alternative.
Soylent touts itself as the world's "easiest nutritional food," engineered to contain protein, carbs, lipids and micronutrients. Mixed with water, its powder becomes a thick, chalky substance that many in the tech world have used to "hack their diets" -- otherwise known as a meal replacement.
Soylent has raised more than $20 million from backers like Andreessen Horowitz and Lerer Hippeau Ventures.
But some of its products -- including its flagship, the Soylent powder -- have been making people sick -- causing nausea, vomiting and diarrhea.
Related: USDA takes a step towards letting people use food stamps digitally
Two weeks ago, Soylent issued a product recall on its newest line, Soylent Bars, after "a small number of our customers have experienced gastrointestinal issues."
Soylent is now saying that, after investigating the cause, it believes the ingredients that are making some people ill could also be in its newest powder formula. (It has different versions of its powder because it says its constantly iterating.)
"We are going to continue to look into this further and share our findings with the FDA so that they can do their own evaluation," the company wrote in a blog post.
In the meantime, it's halting sales of Soylent Powder 1.6 (the version that's currently on the market) and its bars until it reformulates them and removes the problematic ingredients. It anticipates they'll be available again in early 2017.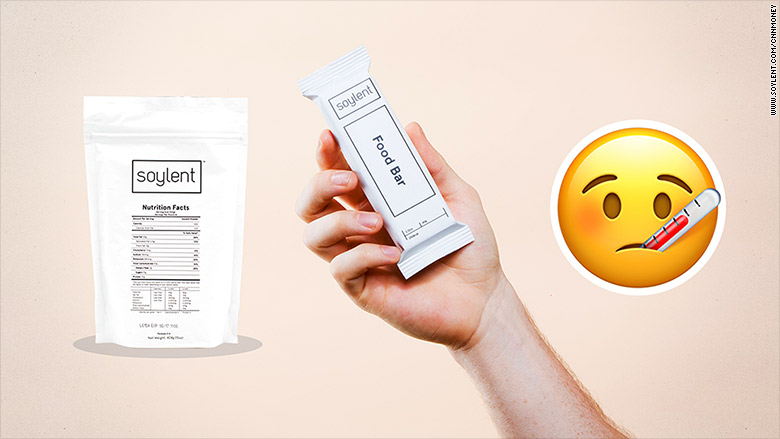 The powder, which is currently listed as backordered on Soylent's site, is the equivalent of 28 meals (7 bags of powder) for $54 a month. Its main products include soy protein for improved digestion, algal oil for energy and essential fatty acids, isomaltulose from beets for sustained energy, and essential vitamins and minerals.
As for its other two product lines -- Soylent Drink or Coffiest -- Soylent said it has found no complaints that are "at all similar." And the company said that if people feel fine using its Powder 1.6, "we see no reason to stop enjoying it."
Soylent did not immediately respond to request for additional comment.