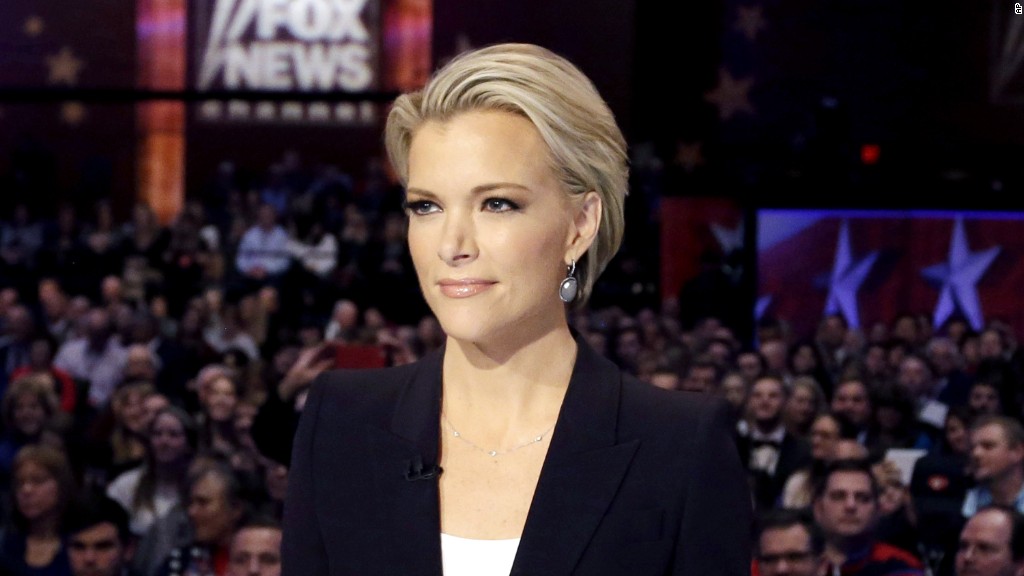 Fox News has offered Megyn Kelly more than $20 million a year to stay with the network, sources familiar with the matter confirmed to CNNMoney.
The offer, first reported by Vanity Fair, is one of several offers that Kelly has received from major television networks, the sources said. It would make her one of the highest-paid talents in cable news, on par with or above Bill O'Reilly.
Kelly, 45, is still considering her options, the sources said.
Fox News and its parent company 21st Century Fox have gone all out to keep Kelly, who has fast become their most famous host and one of the most coveted talents in television news.
Last week, 21st Century Fox Chairman Rupert Murdoch publicly expressed his desire to get a new contract signed "very soon," even as he sought to cushion the blow of her possible departure by nothing that his network has a "deep bench of talent."
His comments came in an interview with the Wall Street Journal that was headlined "Megyn Kelly Seeks Salary North of $20 Million in Contract Talks With Fox News."
Guessing where Kelly may land has become the favored parlor game of media executives and industry insiders. When ABC announced that Kelly would guest-host for Kelly Ripa on ABC's "Live with Kelly" the morning after the election, it set off renewed speculation that she was making a test run at softer morning television.
But Kelly has suggested that she wants a one-on-one interviewer role akin to a Charlie Rose, Barbara Walters or Oprah Winfrey. In May, Kelly hosted her own broadcast primetime special called "Megyn Kelly Presents," which featured sit-down interviews with Donald Trump, actors Michael Douglas and Laverne Cox, and lawyer Robert Shapiro.
Later this month, Kelly will begin a tour for her new book, "Settle for More," which may provide more tea leaves for industry speculators. She will appear on several major networks during the tour, starting with "Dr. Phil" on November 15.