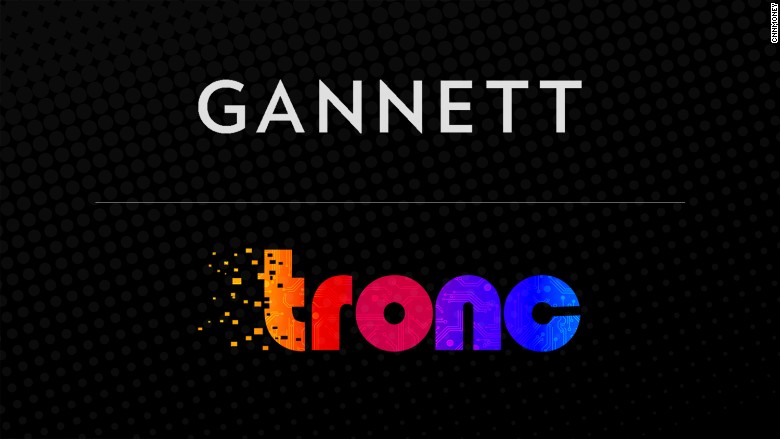 Gannett is walking away from its negotiations to buy Tronc, the troubled owner of the Chicago Tribune and Los Angeles Times.
The two companies have been haggling over a deal for months. But Gannett said Tuesday morning that it "has determined not to pursue an acquisition of tronc."
Tronc had no immediate response. Until earlier this year, Tronc was known as Tribune Publishing. The beleaguered newspaper publisher has been attempting a rebrand and reorganization to stress digital publishing. But among many observers, Tronc management has been a punchline.
There were signs last week that the deal was falling apart.
Bloomberg News reported last Thursday that several banks had pulled financing, signaling concerns about the financial health of the deal. Shares in both companies fell sharply on the report.
Gannett initially bid for Tronc, then called Tribune, in April.
In a statement critical of Gannett and the possibility of the deal, Tronc blamed Gannett's lenders, saying they "made their decision to terminate their role in the transaction without the benefit of tronc's third quarter financials or any future projections."
"The Board and management team of tronc remain committed to taking the necessary steps to transform its business in response to the massive changes that have overtaken the publishing industry, supporting the company's outstanding journalists and, above all, delivering value to shareholders," Tronc's statement continued. "tronc continues to make progress in implementing the company's strategic plan to leverage technology and effectively monetize its world class content. The implementation of this plan will take time but the company remains on track in terms of delivering on its near-term financial goals and is confident in its ability to deliver improved performance and shareholder value."