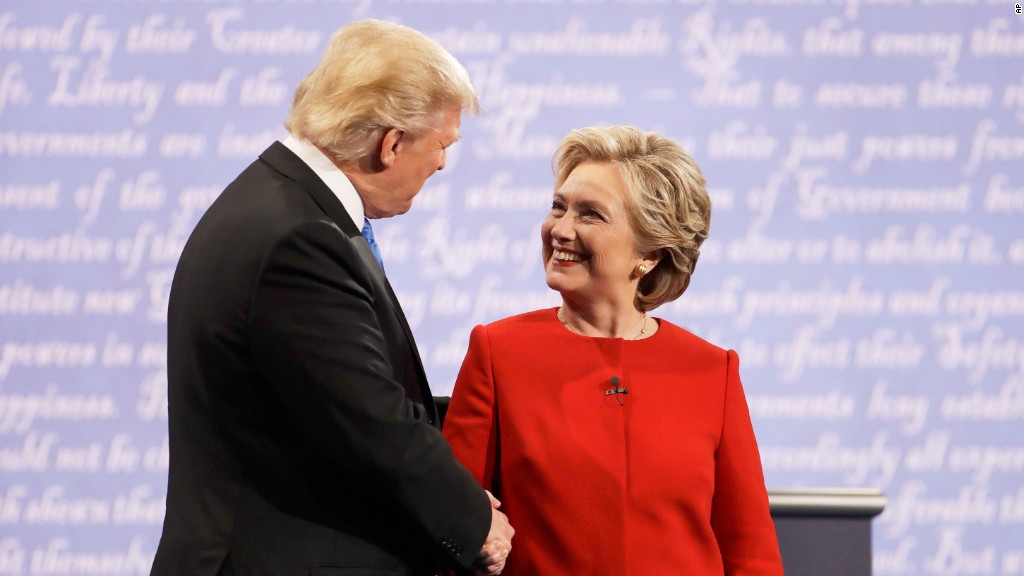 America's economists on college campuses have no love for Donald Trump.
A letter signed by 790 economists, some whom have won the Nobel Prize in economics, urged voters not to vote for Trump.
"His statements reveal a deep ignorance of economics and an inability to listen to credible experts," the letter reads. The Wall Street Journal first reported on the letter, which was signed almost entirely by college professors.
The letter was originally signed by some 370 economists. It was then reopened for new signatures and hundreds of additional economists also put down their names.
The economists did not endorse Hillary Clinton, but recommended that would-be Trump voters "choose a different candidate."
They argue that Trump has deeply misled Americans on trade, manufacturing, immigration and public institutions critical to the credibility of the economy, such as the Bureau of Labor Statistics, which keeps track of how many jobs the economy creates and publishes a widely-watched monthly report.
One of Trump's economic advisers, Peter Navarro, told the Journal the letter "is a headline, whatever."
Navarro, an economics professor at the University of California, Irvine, also told the Journal: "You shouldn't believe economists or Nobel Prize winners on trade." He confirmed that comment to CNNMoney, but later said that the quote was incorrect.
Navarro added in a statement: "You don't need a Ph.D in economics to know Trump's plan to cut taxes, reduce regulation, increase oil, gas and clean coal production, and eliminate our trade deficit by increasing exports and reducing imports will significantly increase growth."
Related: Clinton vs. Trump on the economy
Trump has been heavily criticized for his threats to slap tariffs on Mexico and China, as well his comments about tearing up free-trade deals like NAFTA. His immigration policy to deport millions of undocumented workers has been widely lambasted by economists who say that would shrink the job market and hurt growth.
Clinton isn't unanimously loved by economists either. In September, over 300 economists signed a letter arguing that her economic policies would be bad for the country. They claim that Clinton's energy policy against fossil fuels, her tax plan and proposal to raise the federal minimum wage would slow down the economy.
"Her outdated policy prescriptions won't return our economy to the faster growth rates it once enjoyed," the economists' letter against Clinton reads.
Those economists also did not endorse Trump.
However, economic analysis of both candidates economic plans -- from taxes to jobs to economic growth -- leans towards Clinton, according to Oxford Economics, Moody's Analytics and UPenn's Wharton School Budget Model.