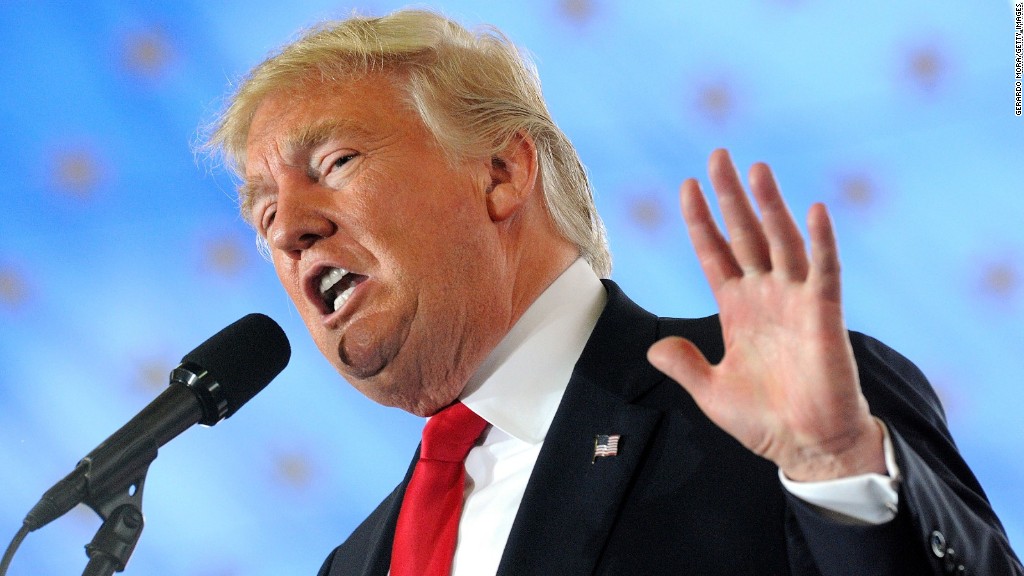 Warning: This story contains graphic language.
"Nasty" women are uniting against Trump.
Dozens of women across the U.S. are participating in the "The Pussy Project," which launched on Tuesday.
The site, which comes from 29-year-old Helena Price, a photographer and oral historian, features beautiful portraits of women and their thoughts on the 2016 election and its social ramifications.
The concept and namesake for the project was inspired by the 2005 "Trump tape" surfaced by the Washington Post. In the tape, Republican presidential candidate Donald Trump made offensive and misogynistic comments about women, including a now infamous remark where Trump is heard saying, "Grab them by the pussy."
Related: Sexual assault & the Trump tape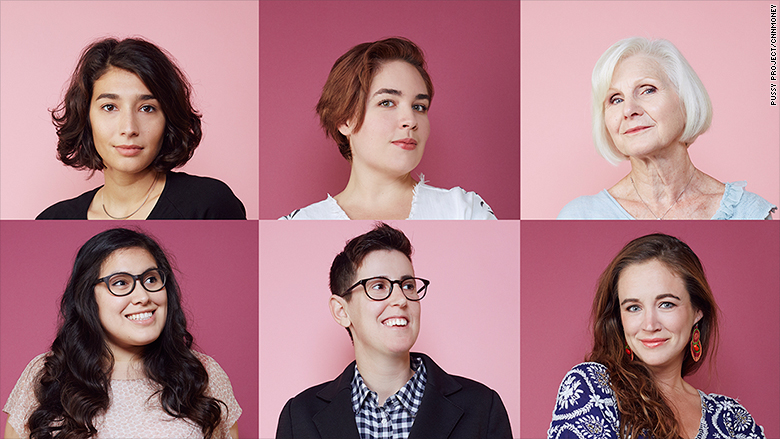 Price's project lets women reclaim the word -- one that's typically used in a demeaning fashion -- and reassert their power by vocalizing fears, beliefs and stories.
This isn't Price's first large-scale effort. She was also behind "Techies," a photo and interview project that highlighted diversity in Silicon Valley.
Two weeks ago, she put out a call to action on Twitter in search of women who believe their safety is threatened by the 2016 election. Within 36 hours, 200 women responded.
Price, who gave CNNMoney a preview of the site ahead of its Tuesday launch, selected a group of 50 from a diverse range of perspectives and backgrounds. Participants range from a daughter of Vietnamese refugees who is also a Marine vet, a U.S.-born Ethiopian Muslim woman, and a Jewish woman who self identifies as queer.
The women felt so strongly about participating that some paid for their own flights to San Francisco, where Price photographed them for the project. One drove all the way from Utah.
"This election has triggered them in ways we just couldn't comprehend happening," Price, who grew up in a small conservative town in North Carolina, told CNNMoney. "[But] we've been really quiet about sharing our opinions."
The piece chronicles many issues women face in society that have been highlighted by the election.
"Women aren't just attacked on our intelligence," said Becca, 30, from Illinois, on the site. "We are also attacked on: our eye contact, speech pattern, how we eat, laugh, smile, dress, who we marry or date, our height, religion."
Liz, 33, from California, said Trump's campaign serves as a green light for the American public to hate and discriminate. " ...and Latinos are a major target of that," she said.
Related: Make America ... go back to 1900?
Price said a lot of the women, including herself, were not vocal about politics before this election. Although she has 76,000 followers on Twitter, she's feared that speaking out would incite trolling or online harassment.
Meanwhile, 72-year-old Carol from New York said that even within social groups of affluent and educated women, being a vocal Hillary supporter "may mean you're uninvited from the next social gathering."
Malia notes in the project that many females worry "they will be perceived as an irrational feminist or someone who is just voting for the woman if they decide to vote to join her."
But one week before the election, Price is trying to convert voters with a different approach: "Exposing people to others who aren't like them and increasing empathy."
As Senator Elizabeth Warren put it: "Nasty women are tough. Nasty women are smart. And nasty women vote."