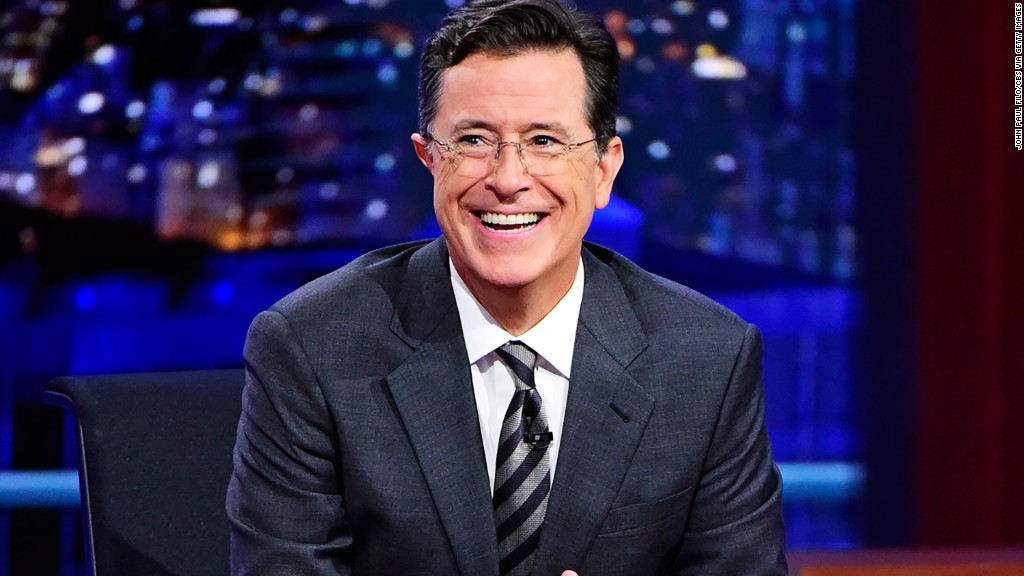 Jon Stewart may no longer be the host of "The Daily Show," but that doesn't mean he doesn't have something to say about Donald Trump and the 2016 election.
Stewart opened the 10th Annual "Stand Up For Heroes," an event held by the Bob Woodruff Foundation and the New York Comedy Festival that helps support veterans and their families, on Tuesday night with a 15 minute set about the race for the presidency.
"To be here tonight with you guys, my heroes, on the eve of the last American election is so exciting," Stewart said to the audience at the Theater at Madison Square Garden. "I'm not in the game anymore. I'm not as much of a political analyst... but if I could ask you a question that I've been saying to my television, it's 'What the [expletive deleted]? What the [expletive deleted] is going on? What is happening?!'"
The former host of the Comedy Central satirical news show then went on to say that following the leaked tape of Donald Trump making vulgar comments last month he thought the election was over, but yet a week out here we are.
"I thought when a guy got off a bus and says, 'I'm going to grab her on the [expletive deleted],' then okay, we're done. The election is over," Stewart said to big laughs. "Usually that is a signifier that we don't have to pay attention anymore."
Stewart added that the craziness has only gone up from there for Trump and his opponent, Hillary Clinton.
"Then the FBI jumps in, and all of a sudden there's a whole new thing... and then it goes back to Anthony Weiner?" Stewart said perplexed. "This is insane... as a writer, honestly, the first woman president and she's taken down by Bush and Weiner, like, that's just bad writing."
Stewart, who retired from his "Daily Show" post in August 2015, told the audience that he didn't miss covering it all -- saying he was a "turd-miner for 16 years" and was fine giving it up.
Yet, the comedian took the chance on stage to take more shots at one of his favorite "Daily Show" targets: Donald Trump.
"Dude, you live in a tower with your name on it in gold," Stewart said about Trump's claims that the system was rigged against him. "How well would you be doing if the man wasn't keeping you down?"
He then told a long story about how Trump called him out on Twitter in 2013 over Stewart changing his name from Leibowitz. This led to a war of words between the two that eventually led to Stewart saying Trump's original name was "[expletive deleted] Von Clownstick."
The Twitter war was Stewart's example of a potential President Trump temperament, or lack thereof.
"Vote wisely this November 8," Stewart said.