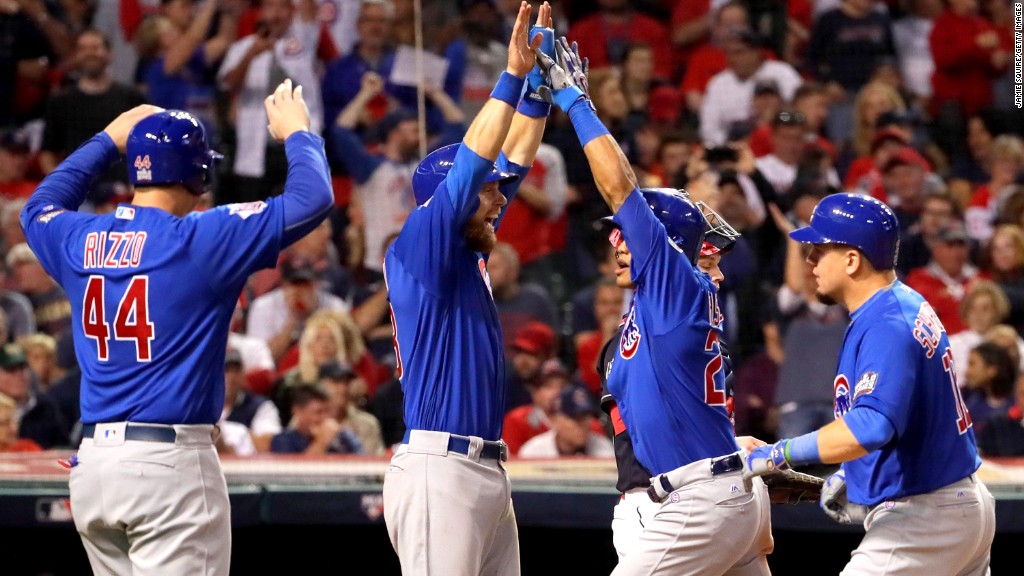 Game 6 of the World Series drew big ratings for Fox and Major League Baseball Tuesday night, suggesting that the audience for game 7 Wednesday night, the final installment of a Series that MLB probably wishes was going 14 games, could be one of the biggest baseball has seen in years.
Tuesday night's game between the Chicago Cubs and the Cleveland Indians brought in an average of 23.4 million viewers, making it the most watched game 6 since 1997, when NBC broadcast a game between the Indians and the team then known as the Florida Marlins.
It was also up 75% over Fox's last broadcast of a game 6. That game, between the San Francisco Giants and the Kansas City Royals in 2014, nabbed 13.4 million viewers. (Last year's World Series, between the New York Mets and the Royals, only went five games.)
Tuesday night's audience figure was down just slightly compared to the numbers for game 5. But game 6 was a blowout starting in the 3rd inning, which could have led some viewers to turn it off.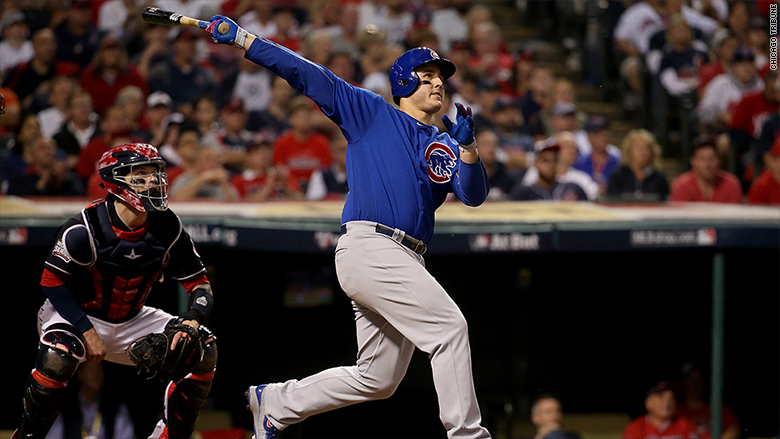 Thanks to cult-like fanbases and interesting storylines, this World Series has been a boon for Fox with strong numbers throughout. It even beat NBC's "Sunday Night Football" head-to-head on Sunday night, which was surprising considering that the NFL usually beats nearly everything else on TV, including championships in other leagues.
Related: Cubs' Game 5 comeback sacks 'Sunday Night Football' in ratings
Now, with the Cubs' victory in game 6, a team that hasn't won a title since 1908 and a team that hasn't won a title since 1948 are both on the verge of making history in the winner-take-all game 7. That will almost certainly lead to an even bigger audience.