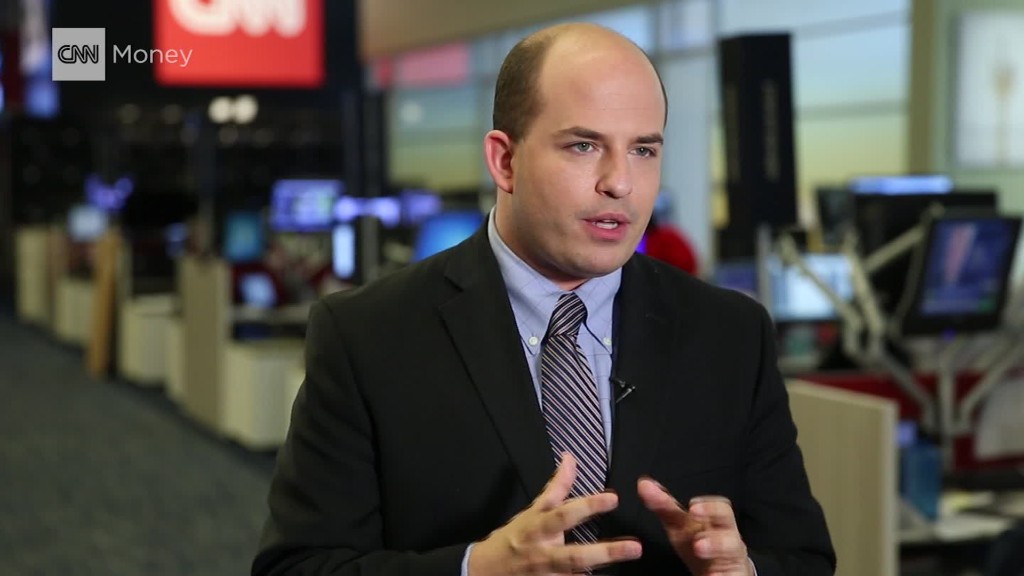 The Justice Department sued DirecTV and its owner AT&T, charging that it colluded with cable companies operating in the Los Angeles market to ensure that none of them would broadcast Dodgers baseball games in the area.
The Dodgers games are carried on Spectrum SportsNet LA, a regional sports network owned jointly by the team and cable operator Time Warner Cable. The network, originally called the Dodgers Channel, bought the rights to show most of the team's games for $8 billion over 25 years, starting in 2014. But when the network tried to get other pay television providers such as DirecTV, Cox Cable and Charter (CHTR), to pay a monthly fee to carry the network, all of them refused. The Justice Department suit charges that the companies declined because DirecTV executives shared information and negotiating strategies with the other cable operators, in a violation of antitrust laws.
"Dodgers fans were denied a fair, competitive process when DirecTV orchestrated a series of information exchanges with direct competitors that ultimately made consumers less likely to be able to watch their hometown team," said Deputy Assistant Attorney General Jonathan Sallet.
AT&T (T) said that that the decisions made by DirecTV and its cable company rivals were made legally and independently.
"The reason why no other major TV provider chose to carry this content was that no one wanted to force all of their customers to pay the inflated prices that Time Warner Cable was demanding for a channel devoted solely to L.A. Dodgers baseball," said the company's statement. "We look forward to presenting these facts in court."
Related: Vin Scully's most memorable baseball moments
But the suit said that DirecTV was the ring leader in the collusion between pay television providers deciding whether to carry the Dodgers games.
"As the largest direct competitor of every [pay television service] in the L.A. area, a DirecTV plan to carry the Dodgers Channel would have increased the pressure on other [providers] to do the same in order to avoid the risk of losing subscribers to DirecTV," said the suit. It said that made DirecTV the "central player" in the negotiations.
The suit charges that DirecTV executives, in statements to each other and in public statements at the time, discussed the need for the pay television providers to "stick together" in the negotiations with the sports network.
Dodgers' CEO Stan Kasten tweeted Wednesday that the allegations are "shocking but not surprising."
"We hope today's action leads to all Dodger fans finally being able to view all Dodger games everywhere in the market."
Neither DirecTV nor Cox currently carry the network. But Charter has since acquired Time Warner Cable, so it has now shows Dodgers games.
Last month AT&T reached an $85 billion deal to buy Time Warner (TWX), the media conglomerate that includes CNN and CNNMoney. The companies will need approval of Justice Department antitrust regulators in order to complete the purchase.