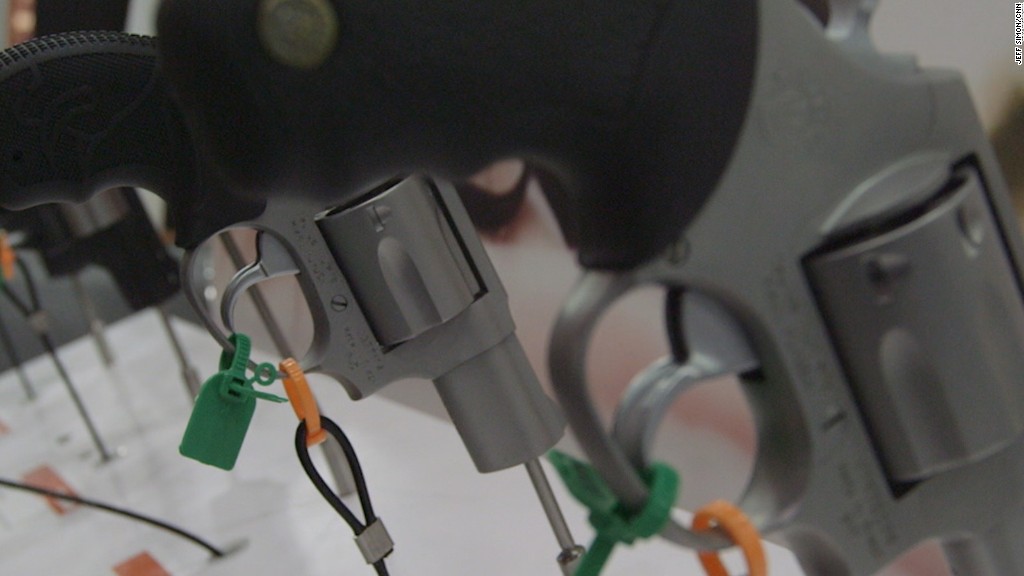 A major manufacturer says gun sales are surging because of the presidential campaign.
Sturm, Ruger (RGR) reported that sales jumped by a third, to $161.4 million, in the quarter ended Oct. 1 compared with the same period last year. Earnings rose 66%. The company's stock rose 2% in early trading Wednesday.
The company said sales are up across the industry, based on FBI data on background checks, which tend to rise and fall along with sales.
Sales were "likely bolstered by the political campaign for next week's election," Chris Killoy, the Sturm, Ruger executive who will take over as CEO next year, said on a conference call Wednesday.
Gun manufacturers and enthusiasts are more worried about a Hillary Clinton presidency than a Donald Trump presidency. Clinton has proposed reinstating an assault weapons ban, expanding background checks and holding gun manufacturers and dealers legally accountable for gun violence.
Asked about Clinton by CNNMoney during an August earnings call, outgoing CEO Michael Fifer said it was a unique time because a presidential nominee was "actively campaigning against the lawful commerce in arms."
On Wednesday, Fifer declined to provide sales projections based on who wins the White House. But he told CNNMoney that "we have a plan in place and will act decisively and accordingly" no matter who wins the presidency or which party controls Congress.
"We would like to encourage all of our customers and all Americans to have their voice heard and to vote in next week's election," said Fifer. "There's a lot at stake."
Sturm, Ruger also attributed the strong quarterly sales to its introduction of new gun models, including an AR-15 semiautomatic military rifle called the AR-556 and compact semiautomatic pistols called the LCP II and the LC9.
Both those types of gun have been popular in recent years. Compact pistols are favored for self-protection because they're suitable for concealed carry. AR-15s and other so-called assault rifles have sold particularly well because enthusiasts fear more gun restrictions.
Related: Ruger CEO worries about Hillary Clinton as president
AR-15s have been used in some of the deadliest mass shootings in the United States, including the massacres at an elementary school in Newtown, Connecticut, in 2012 and the Pulse nightclub in Orlando, Florida, in June.
Asked for sales projections regarding AR-15s and compact pistols, Fifer said the products most "at risk" from politics have the most volatile sales.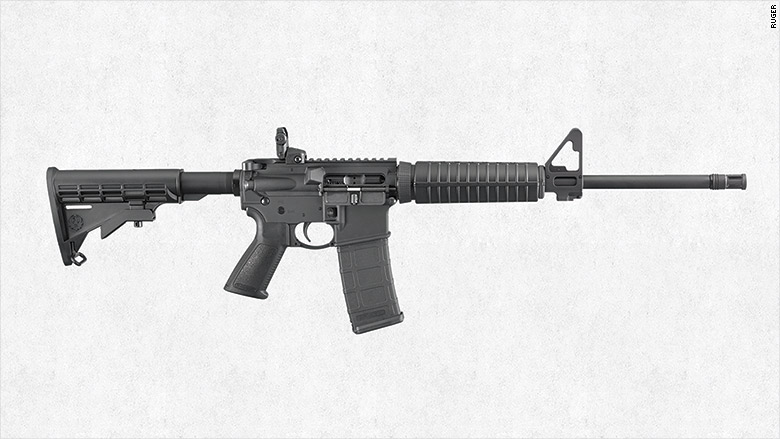 Related: 'Newtown' painfully probes Sandy Hook's aftermath
Gun enthusiasts and the National Rifle Association have also worried about the future of the Supreme Court since the death in February of Justice Antonin Scalia. He wrote the 2008 decision, District of Columbia v. Heller, that upheld the Second Amendment right to keep guns in the nation's capital.
The seat remains vacant, meaning the next president could be the one to appoint Scalia's successor.