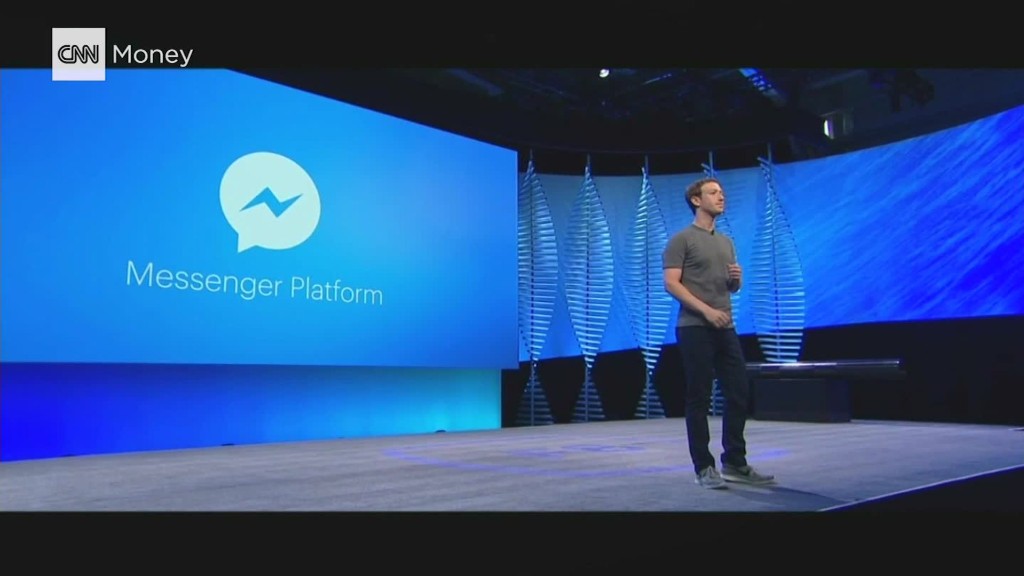 Bots, as we know them today, are a little dumber than we'd initially hoped.
"Bots aren't Siri yet," Matt Schlicht told CNNMoney.
Schlicht, a former product manager at Ustream and a Y Combinator alum, has become something of a bot guru.
He's the creator of Chatbots Magazine, which has 200,000 readers a month, and launched an invite-only "bots" group on Facebook that has 17,000 members.
And on Wednesday, he's launching an invite-only version of Octane AI, a platform that hopes to do for bots what MailChimp has done with email newsletters. Octane AI will help businesses set up chatbots on Facebook Messenger in minutes. For now, it's free and will soon open up to all.
"Everybody thinks that bots are artificially intelligent personalities that understand everything you say to it, but this just isn't the case right now," he said, adding that the technology isn't there yet.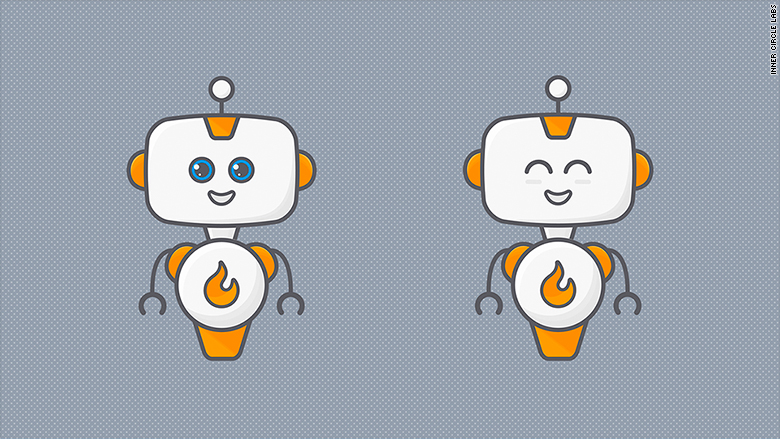 When Facebook (FB) announced its Bots for Messenger platform in April, it presented a world where bots could simplify administrative tasks on everything from reservations to banking. But the reality is, "they aren't super smart [right now], but they can be simple and valuable if done right," said Schlicht.
Many businesses don't know where to start when it comes to building a bot, though.
Related: Who's donating to Trump? This bot will tell you
Octane AI wants to help businesses create chatbots by offering a set of plugins to choose from and customize. The bots can then automatically respond to common questions, feature content, send notifications and schedule meetings.
As messaging apps become the preferred form of communication, businesses need to find ways to engage, said Schlicht, who cofounded Octane AI with Ben Parr, author of Captivology and a former tech journalist.
Schlicht said celebrities are typically keen to try out new products and services first. With that in mind, they've signed up artists like 50 Cent, Aerosmith and KISS, who've started using Octane AI's bot creator to promote their music.
Related: Facebook's bots show early signs of success
I decided to test these bots. What would 50 Cent say to me if I chatted him on Facebook Messenger?
I searched for 50 Cent on Facebook Messenger and was prompted to "Get Started." 50 Cent then asked if I wanted to be added to his list of VIPs to receive messages when he had new music to release. I clicked "Yes," and he responded: "Ima send you a message when I drop some new #EFFENVODKA #FRIGO."
I then asked him whether he was broke -- he sent me gun emojis. I stopped there.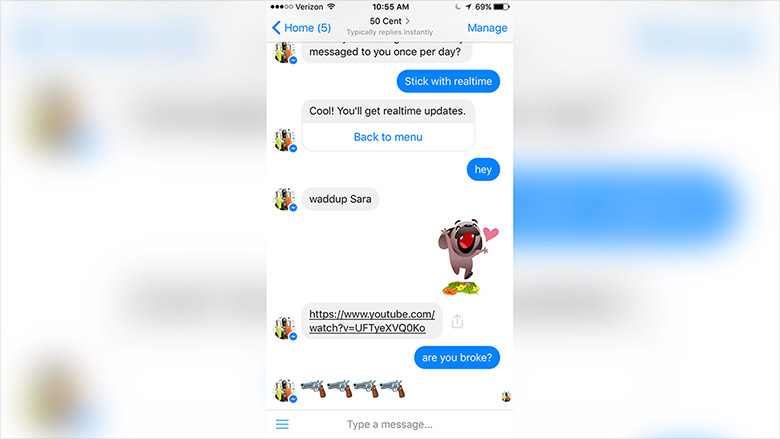 Octane AI already has the backing of investors, raising $1.5 million in funding in a round led by General Catalyst Partners."To be honest, right now bots are more similar to lightweight apps than artificially intelligent personalities," Schlicht wrote in a blog post he shared with CNNMoney.
For now, Schlicht said Octane AI aims to help the millions of businesses around the world set up their first bot.
"In the future, bots will be incredibly smart, but it's going to take time to get there."