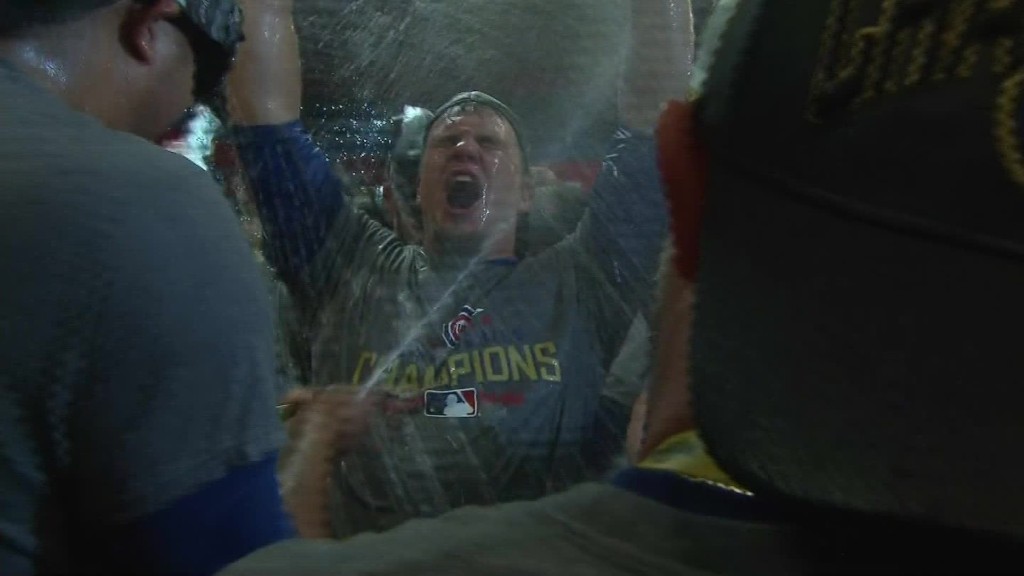 Holy cow, the Cubs did it and so did Fox.
Fox's Game 7 of the World Series, which saw the Chicago Cubs win their first title in more than a century, brought in the biggest audience for a baseball game in 25 years.
The game averaged just over 40 million viewers, the best for any baseball telecast since 1991's game 7, when the Minnesota Twins beat the Atlanta Braves. That game brought in 50.3 million viewers, in an era when TV had much less competition.
The viewership for Wednesday night's climactic game peaked with a giant audience of 49.9 million between 11:30 p.m. ET and 11:45 p.m. ET as the game headed into the ninth inning.
The seven game series averaged roughly 23.4 million viewers making it the most watched World Series since 2004 when another "cursed" team, the Boston Red Sox, ended their long-time title drought.
Fox estimates that more than 75 million viewers tuned into see all or part of the game on Wednesday night.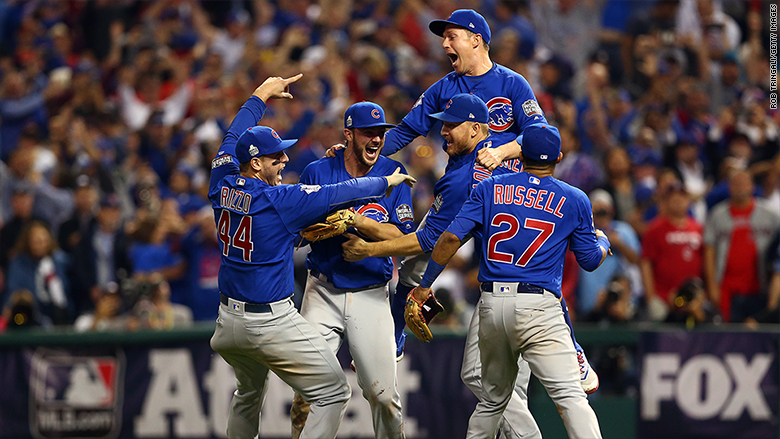 Related: Believe it! Chicago Cubs end the curse, win 2016 World Series
The audience for game 7 on Wednesday night is also bigger than game 7 of June's NBA Finals, the Academy Awards in February, every night of August's Rio Olympics, and more than double the viewership for this week's "Sunday Night Football."
Looking for more media news? Download the CNN MoneyStream app
Viewership for the series as a whole was high, but ratings for game 7 was driven to new heights not just by the emotion but because the game, which saw the Cubs beat the Cleveland Indians 8-7. The finale had everything you would ever want in an elimination game: dramatic home runs, comebacks, close calls, and even a rain storm that delayed the game in extra innings.
Plus, of course, an ending that saw the Cubs end their 108 year "curse" by winning a title in theatrical fashion.