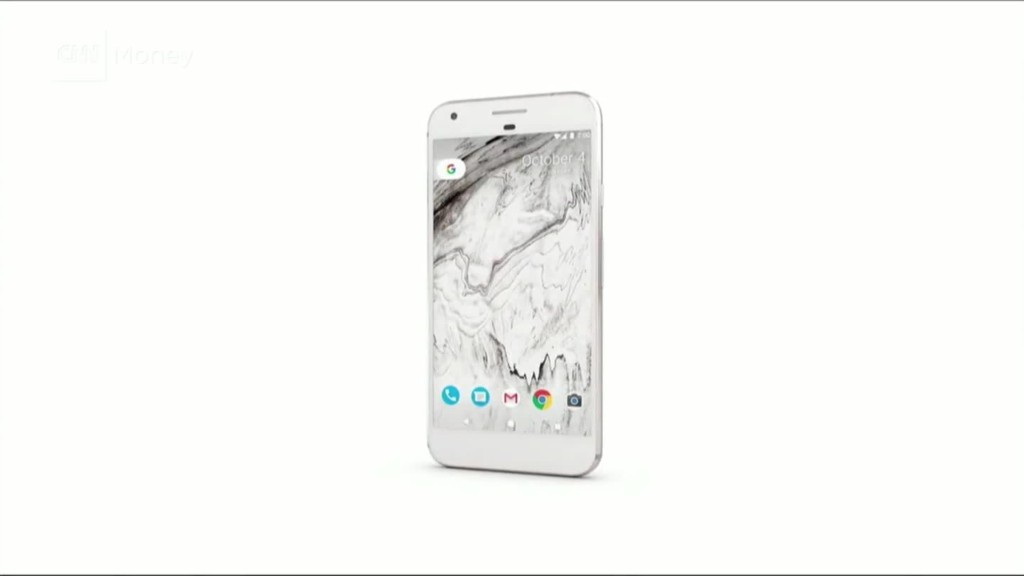 The launch of the iPhone 7 recently occupied the smartphone spotlight, but that doesn't mean Android isn't still king when it comes to global sales.
According to a report from Strategy Analytics, about nine in 10 smartphones shipped in the latest quarter ran Google's (GOOG) mobile operating system.
Android accounted for a record 87.5% of the 375 million smartphones shipped in the third quarter, ending September 30. That's up from 84% last year. While the gain may seem small, it highlights Android's continued dominance in the smartphone market.
Apple shipped 45.5 million iPhones in the period, down 5.2%, while Android smartphone sales hit 328.6 million, up 10%. Apple posted its first sales decline since 2001 last month, just weeks after launching the iPhone 7 line.
The quarter included about two weeks of iPhone 7 sales. Apple's latest model went on sale September 16.
Android's gains can be partially attributed to the decline of other mobile operating systems. In September, BlackBerry said it will stop making its own smartphones. Earlier this year, the Windows Phone market share dipped below 1%.
But Apple (AAPL) iOS -- the software running on iPhones -- has also dropped. It now maintains 12.1% of the market, down from 13.6%. Apple has a greater stronghold in the U.S., with 44% of smartphone subscribers running iOS.
Related: Google unveils its Pixel smartphone and VR headset
Hundreds of manufacturers, from Samsung to LG, make phones that run Android, compared to iOS which only supports the iPhone. In emerging economies, where mobile adoption is especially booming, Android handsets provide cheap options for data access, apps and other services in low-bandwidth areas.
Many of these manufacturers distribute inexpensive devices that don't have the latest Android software and don't support an upgrade. This means some users are often relegated to non-secure systems that can't take full advantage of Android features.
For example, about 80% of Android devices still run systems older than Android Marshmallow and Nougat -- the two most recent versions. Meanwhile, iOS 10 -- Apple's software released in September -- is at 60% adoption as of last week.
"Android's leadership of the global smartphone market looks unassailable at the moment," Woody Oh, director at Strategy Analytics, said in the report. "Its low-cost services and user-friendly software remain attractive to hardware makers, operators and consumers worldwide."
The Android market continues to get bigger, too. In October, Google unveiled the company-branded Pixel and Pixel XL Android line. But Android hardware suffered a blow in September when some Samsung Galaxy Note 7 smartphones exploded due to battery issues. The incidents led to a massive recall of the devices.
While iOS isn't poised to catch up to Android anytime soon, especially when Apple's software only runs on the company's devices, the market continues to be filled by the two major players. Other handsets and its software are rendered almost obsolete.