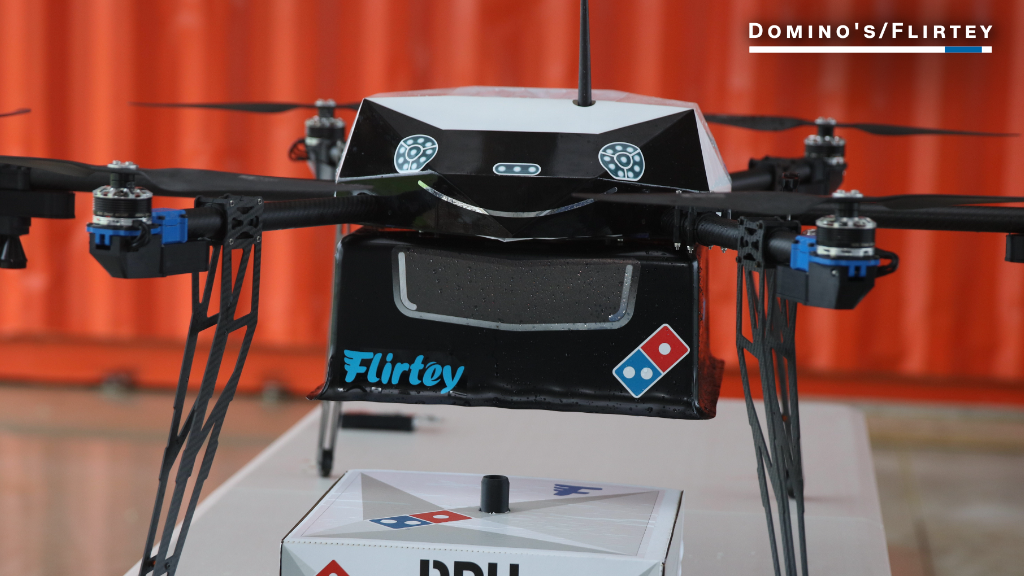 A new startup wants to turn drones into guardian angels for our homes.
Sunflower Labs -- with headquarters in Silicon Valley and Zurich, Switzerland -- announced a new security system on Thursday that detects possible threats and investigates them with a drone.
The drone streams video to your smartphone, so you can see and decide if your home is at risk or not.
Sunflower Labs, which is now accepting participant applications, will start beta tests in mid-2017. The startup sees itself as a complement to traditional alarms.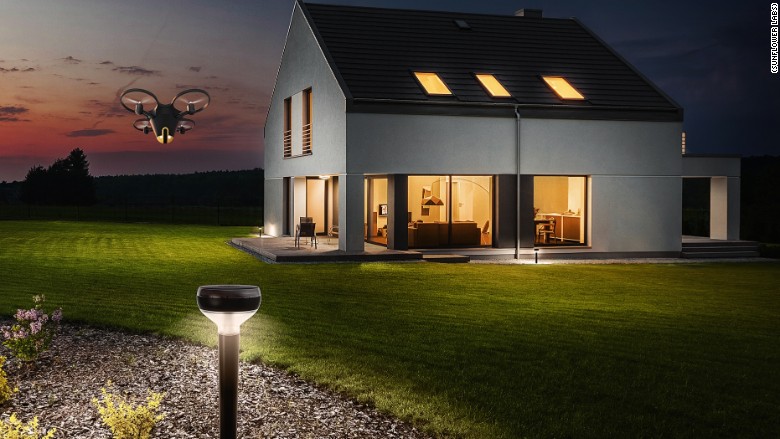 Here's how it works: The Sunflower Home Awareness System relies on the drone and a handful of in-ground smart lights to watch over your house. It detects motion, vibration and sound. By analyzing this data, the system can distinguish between a human, a car and animals. To do so, it uses artificial intelligence to identify the disturbance and determine if it's potentially dangerous. For example, trusted visitors such as mail delivery persons will be recognized by how they approach the home and how long they stand at the front door.
Related: A landmark day for commercial drones arrives
When a person approaches and lingers outside the back door, Sunflower Labs will send a push notification to your smartphone and ask if you'd like to investigate.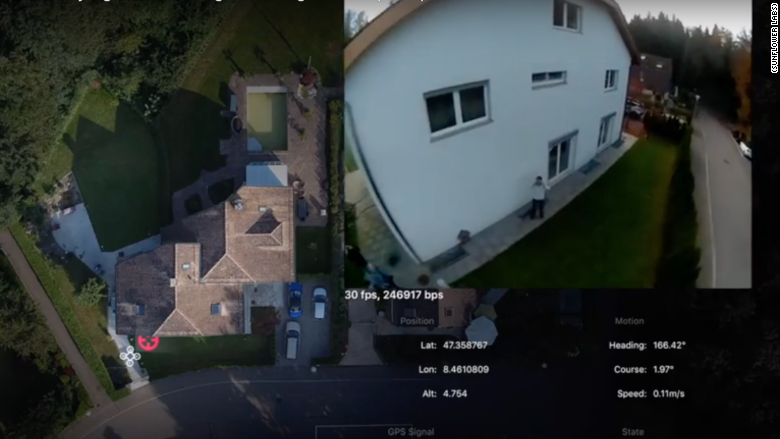 If you say yes, the drone will lift off from its perch — on a balcony, deck or patio — and fly autonomously to where the suspicious person is located. The drone — 30 feet up — hovers near the visitor until you tell it to return to its nest. The app includes an option for a home owner to notify local police.
False alarms are a common problem for home alarm systems. CEO Alex Pachikov expects sending the drone to investigate before calling the police will solve this issue. The system also has the benefit of keeping an eye on all of your property. Most alarm systems are set up to guard only the entries and exits to a home.
The propellers automatically shut off if they hit anything and are designed to be quiet due to its broad size.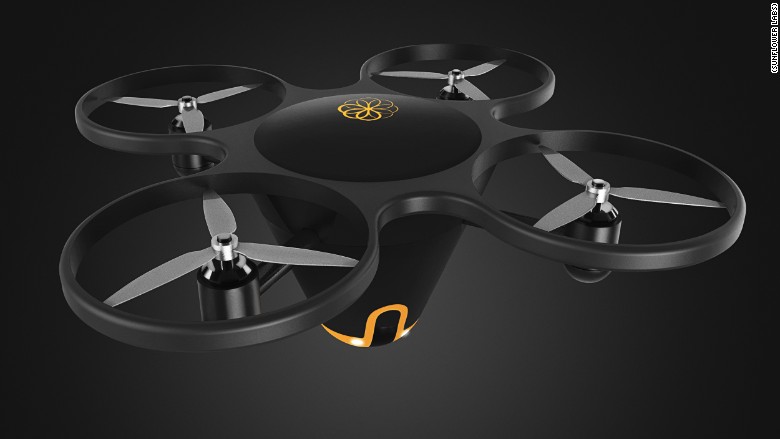 "Our goal is to make it a hum, as opposed to [producing] an obnoxious buzz," Pachikov said.
The drone currently weighs almost two pounds, but the company wants to get it down to half a pound before it ships. It also features two cameras and only collects footage of a home owner's property to protect neighbors' privacy.
Related: DJI launches drone the size of a water bottle
However, the drone is sure to raise safety, privacy, nuisance and regulatory concerns. New rules, which allow operators who have passed an aeronautical exam to fly drones under 55 pounds no higher than 400 feet, went into effect for commercial drones in August. And autonomous flight isn't legal for commercial drones.
But Sunflower Labs doesn't see that as a problem. Since a homeowner will use the drone for non-business purposes, Pachikov doesn't think those policies will apply. (Recreational users face fewer restrictions.)
The price to use the system is unclear as of now, but the lights are expected to cost $159 each. Meanwhile, the drone can be rented for a fee, comparable to what traditional alarm systems cost.
Hungry for more tech news? Download the CNN MoneyStream app
Pachikov is working to integrate it with voice assistants such as Siri and Amazon's Echo.