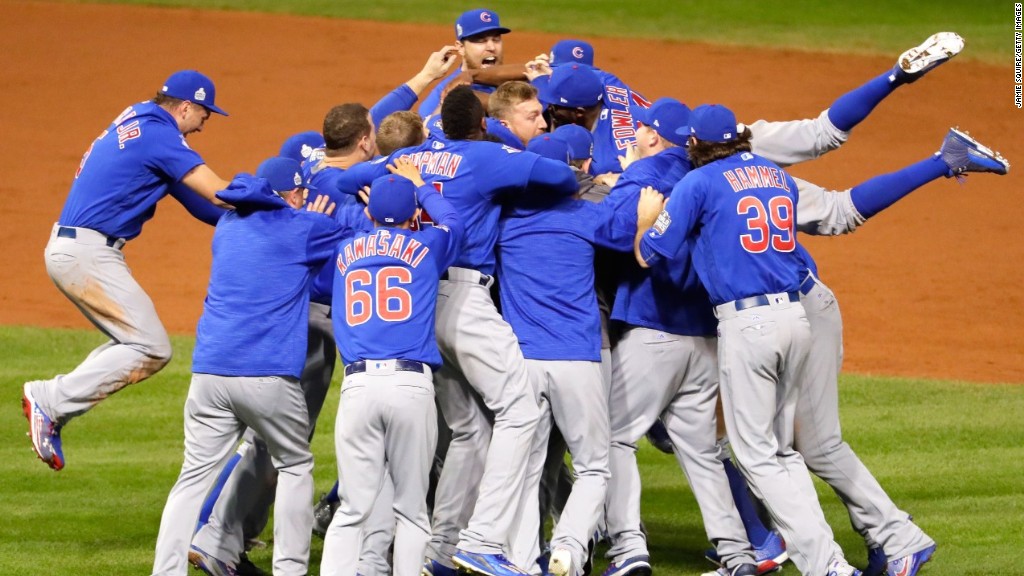 The Cleveland comeback. The rain delay. The extra inning.
For a while Wednesday night, it seemed like this historic World Series would never end.
Exactly as one Twitter user eerily predicted two full years ago.
The tweet from @RaysFanGio, dated November 2014, gained attention during Game 7 between the Chicago Cubs and the Cleveland Indians for strikingly accurate predictions.
"2016 World Series. Cubs vs Indians," it read. "And then the world will end with the score tied in game seven in extra innings #apocalypse."
The fan sent the tweet when the Cubs hired Joe Maddon from the Tampa Bay Rays to be their manager. By early Thursday, it had been retweeted more than 150,000 times.
The apocalypse may not have materialized, but the game did go into a 10th inning after the Indians tied the game 6-6 in the bottom of the eighth and neither team scored in the ninth.
The Cubs had already won twice while facing elimination. In Game 7, fans grew even more anxious when a 17-minute rain delay halted play before the 10th. And more and more of them noticed the prescient tweet.
Related: Win or lose, the Chicago Cubs are a money machine
"This is getting freaky," one person responded.
"Well this is bananas," said another.
The prediction finally unraveled just shy of 1 a.m. ET Thursday, after the Cubs mounted a lead and closed out the final inning to win the game 8-7 -- the team's first World Series championship in 108 years.
Bullish on news? Download the CNN MoneyStream app
The fan who posted the prediction did not immediately respond to a request for comment from CNNMoney.