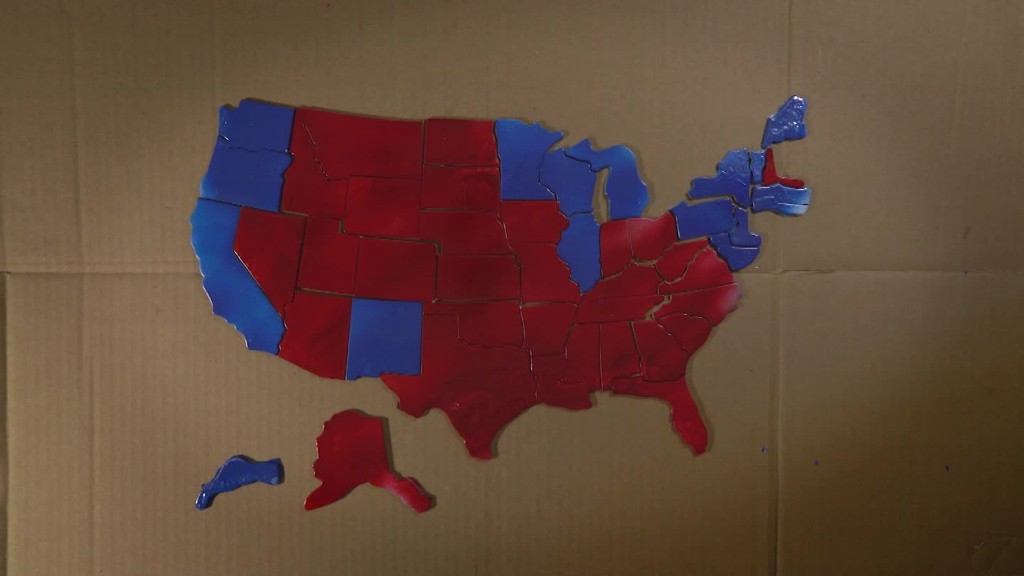 Wall Street is on edge ahead of next week's election.
The S&P 500 dropped for the ninth straight day on Friday. That's the longest losing streak for the index since December 1980.
The decline hasn't received much attention because it's come in little drips and drops instead of one big dramatic plunge. On Friday, the S&P dipped just 0.17%.
In fact, over the nine-day period, the S&P 500 only fell by 3.07%.
Compared with that, the S&P 500 fell a lot more in December 1980 -- 9.4% -- over the course of nine days, according to Howard Silverblatt, senior index analyst at S&P Dow Jones Indices.
Silverblatt said "the slow downward momentum is due to uncertainty."
Related: Brokers crack down on risky trades ahead of election
The market has been reacting to a tightening presidential race. CNN's latest electoral map still shows Clinton as the likely winner, but is slightly more favorable to Trump than earlier projections.
A report from Bespoke Investment Group noted that "a Trump presidency strikes fear in a large percentage of investors" because of the unpredictability of the candidate. And Citigroup on Friday predicted that a victory for Trump could send the S&P 500 plunging 3% to 5%.
Related: These stocks may be trouble if Clinton wins
But fear of a Trump presidency isn't the only thing putting investors on edge. A UBS report found that certain industries, including banking, pharmaceuticals and energy, could take a hit if Clinton is elected.
--CNNMoney's Matt Egan and Heather Long contributed to this report.