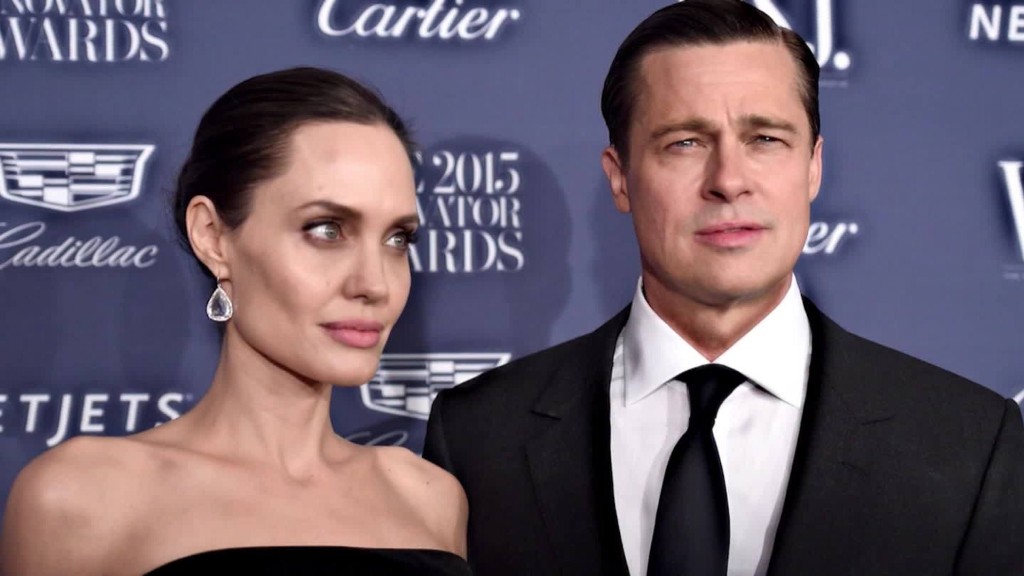 Brad Pitt has officially responded to Angelina Jolie's divorce filing and is seeking joint custody of their children.
The actor filed his divorce paperwork Friday at the Los Angeles Superior Court.
Pitt is seeking joint and physical custody of their six children in the divorce documents obtained by CNN.
Pitt cites irreconcilable differences and asked the judge to grant him more time to figure out a property agreement. Together the couple own homes in Los Angeles, New Orleans and France.
Jolie initially filed for divorce from Pitt in September after just two years of marriage. The actress is seeking physical custody of their children.
Related: Brad Pitt spoke with law enforcement over family incident
At the time of Jolie's filing Pitt released the following statement:
"I am very saddened by this, but what matters most now is the wellbeing of our kids," Pitt said. "I kindly ask the press to give them the space they deserve during this challenging time."
Jolie too released a statement and said she was doing this for the well being of their kids.
"This decision was made for the health of the family," Robert Offer, an attorney for Jolie told CNN in a statement.
Related: Angelina Jolie files for divorce from Brad Pitt
Jolie cites their date of separation as September 15 and just one day prior there was a family incident on a private plane. Pitt was incidentally investigated by both DCFS and the FBI. The investigation is still ongoing.