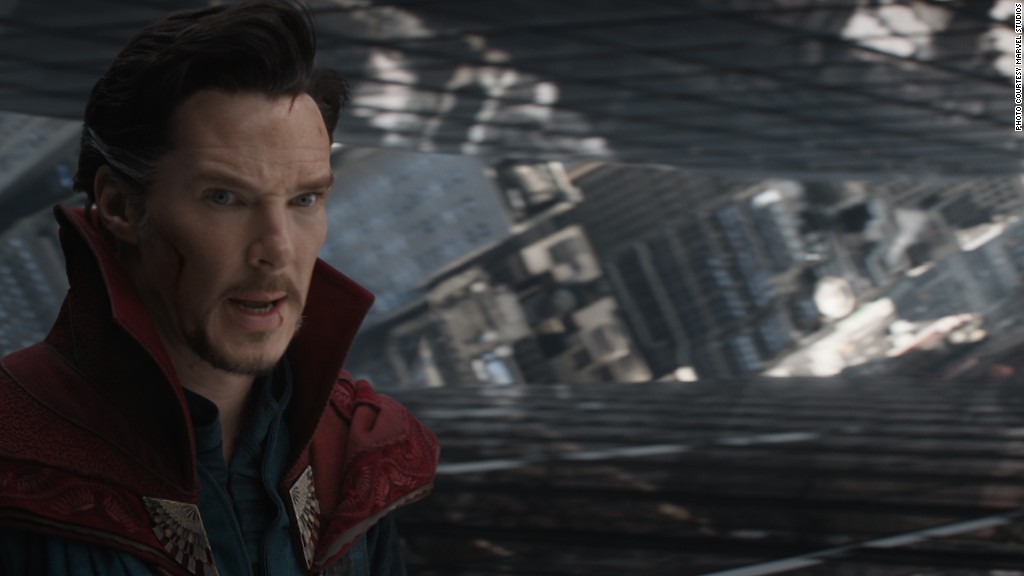 Doctor Strange may be the master of mystic arts, but
Disney

(DIS) is hoping that he can bring some magic to the box office and help extend the Marvel franchise into the future.

"Doctor Strange," the latest film in Marvel's successful cinematic universe, is -- like its protagonist -- a bit different.

The film has all the hallmarks of your standard Marvel movie (personal shortcomings leading to humbled heroics, connection to other films in the series, and of course capes), but with rave reviews and daring visuals, "Doctor Strange" is, in many ways, Marvel's art house film.

That doesn't mean it was made on an art house budget or is expected to make art house money.

The film, which has a $165 million budget and is opening in 3,882 theaters, made $9.4 million in Thursday night screenings and is projected to bring in anywhere from $70 million to $80 million at the domestic box office this weekend, according to box office analysts. Disney is being more conservative and putting its estimates closer to $65 million, but some analysts are confident and think the film could fly higher than initial projections.

And "Strange" has plenty of reasons why it could overachieve.

The film has the Marvel brand behind it as well as stellar reviews with it currently holding a 90% score on review site, Rotten Tomatoes. On top of all of that, the film has a great cast lead by Benedict Cumberbatch playing the Sorcerer Supreme.

Cumberbatch, who is best known for playing Sherlock Holmes on BBC's "Sherlock" and for his Oscar nominated role as Alan Turing in "The Imitation Game," may not be as big of star as Robert Downey Jr., but does have a cult following.

Alongside Cumberbatch are Oscar winner Tilda Swinton and Oscar nominated actor Chiwetel Ejiofor, which brings a level of prestige to the superhero film.

For all of its good vibes, "Doctor Strange" may have some forces working against it this weekend as well.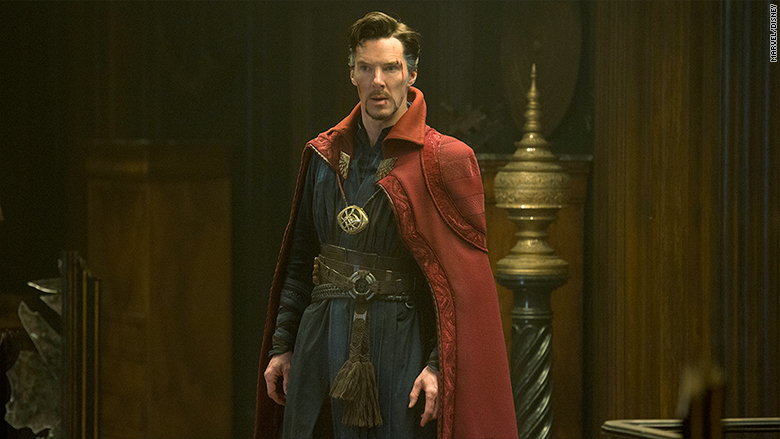 Related: 'Doctor Strange' casts right spell for Marvel
The character, which was first created in 1963, is pretty unknown for anyone whose not a comic book fan.
"Doctor Strange is probably the strangest superhero of all," Frank Brunner, a comic book artist who has worked on the character, told CNN at New York Comic Con last month. "He basically is not fighting so much in this world, but in other worlds, unseen, undreamed of menaces in other dimensions."
That type of weird obscurity might not play well with casual audiences used to the cookie-cutter Captain Americas of the world, but diving into Marvel's lesser-known characters has worked before and needs to work again for the studio going forward.
With Downey (Iron Man), Chris Evans (Captain America), and Chris Hemsworth (Thor) all getting older, Marvel has to get creative in order to inject new blood for its future slate of films. That looks to come from not as popular characters like Black Panther, Ant-Man, and Captain Marvel.
But Disney has helped build Marvel into a nearly invulnerable brand that can pump out heroes from its archives and see them do gangbusters at the box office. Case in point, "Guardians of the Galaxy," a film starring a talking tree and a raccoon, ruled ticket sales in 2014.
So it's important that "Doctor Strange" brings in a big audience this weekend. Not just to introduce himself to a whole new world, but to possibly place himself at the center of Marvel's universe for years to come.