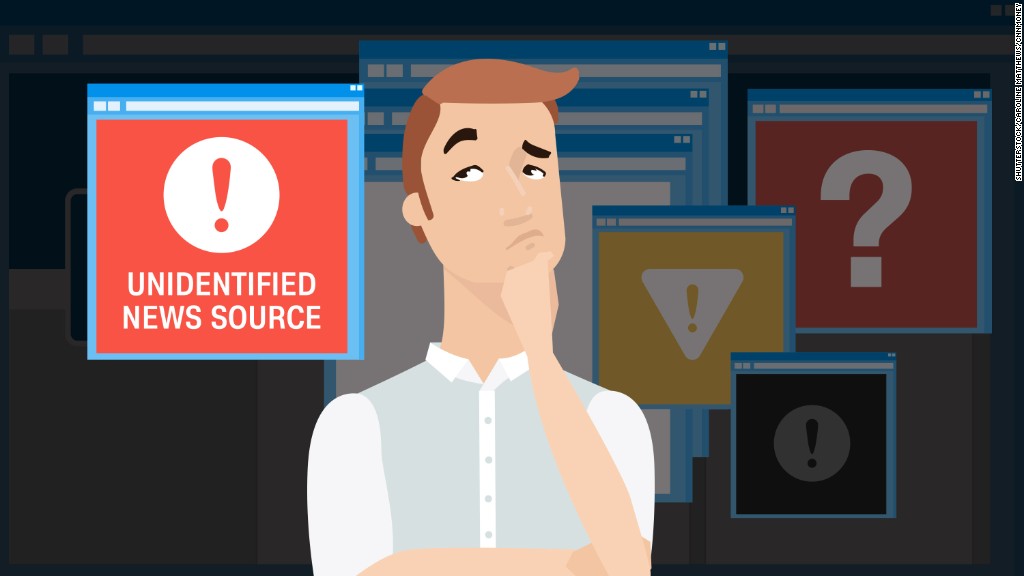 A highly suspect story about Gloria Allred and Donald Trump was trending on Facebook on Friday — the latest example of the social network's struggle to weed out fake and misleading subject matter.
On Friday morning Facebook users noticed that Allred's name was showing up in the "trending" box on the Facebook home page.
The headline at the top of the topic page said "BREAKING: Ex-Apprentice Summer Zervos Paid $500,000 By Gloria Allred to Accuse Trump, Deal Went To Others Too."
Zervos is one of Allred's clients who have accused Trump of sexual misconduct. So the claim was shocking. But the source of the headline was an untrustworthy site called TruthFeed, which has been repeatedly called out for spreading false rumors and right-wing innuendo.
TruthFeed attributed the claim to another fringe site, GotNews, which cited "anonymous sources."
GotNews and TruthFeed published the damaging claims without receiving a response from Allred. But she replied within one hour to CNNMoney. "This is a lie both about my client Summer Zervos and me," Allred said.
She added, "I have never paid anyone to come forward."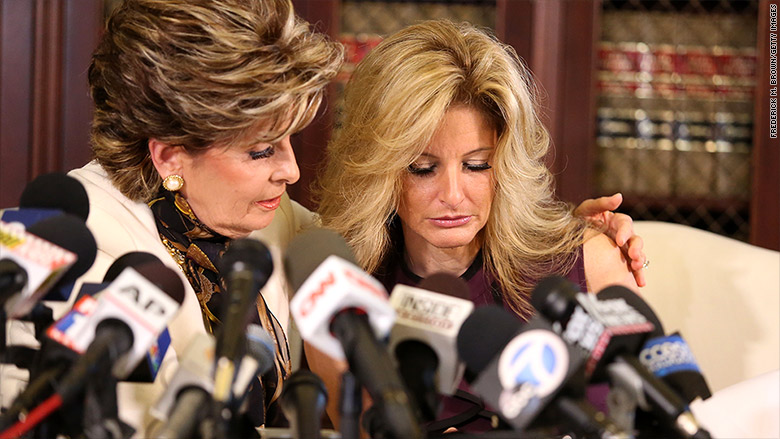 Allred said she believes "this lie must have originated with supporters of Donald Trump."
A panoply of pro-Trump web sites have been trafficking in unsubstantiated stories and conspiracy theories throughout the 2016 campaign.
There are anti-Trump and pro-Clinton web sites too, although a recent BuzzFeed study found that hyperpartisan sites on the right, taking Trump's side, publish false information more often.
Related: 5 stunning fake news stories that reached millions
Media experts have challenged Facebook to come up with better ways to ferret out unreliable sources and stop "fake news" from showing up in the web site's "trending" box.
To the site's credit, the unsourced Allred allegations appeared to be gone from the "trending" box by midday Friday.
The "trending" section is controlled by a complex computer algorithm that senses which stories are being shared all across the social network.
The claims about Allred and Zervos were shared tens of thousands of times on Thursday night and into Friday.
GotNews, run by a controversial writer/conservative agitator/troll Charles C. Johnson, posted the initial story and called Zervos a "fake accuser." Strangely, the first paragraph of the story cited "anonymous sources," plural, but the second paragraph said there was only one "source," singular.
Related: The plague of fake news is getting worse -- here's how to protect yourself
TruthFeed and other dubious web sites amplified the claim by posting the original story almost word for word. Numerous Facebook users then shared the stories, adding their own commentary which indicated they automatically believed the unsubstantiated claim.
Some of the users said they believed it because multiple web sites had posted the same thing. But it all originated from a single alleged "source" on a disreputable web site.
Allred said she would like to know who started it. "I have been a lawyer and fighter for justice for 40 years," she said in a statement. "Those who are responsible for this malicious lie should know that if I find out who they are I will hold them accountable. Those who made up this lie know it is a lie and that is why they are afraid to give their name, and have decided to spread their lie anonymously."