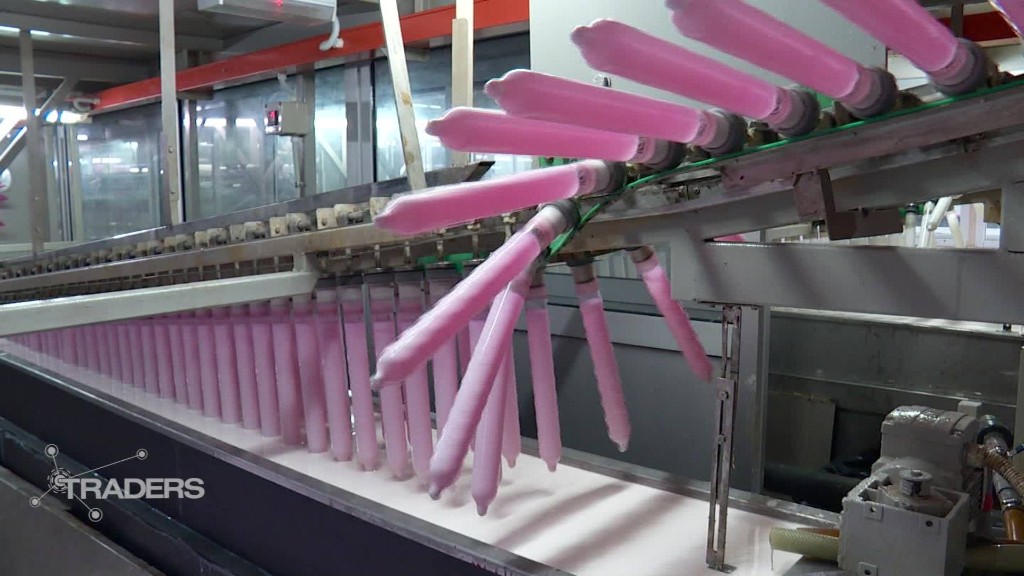 When MK Goh was a child, condoms were a regular topic of discussion at the dinner table.
After all, his family's business, Malaysian condom maker Karex, is the biggest condom manufacturer in the world. And Goh was already well on his way to becoming fourth-generation heir to the business, although at the time he didn't know what condoms were used for.
Karex transforms rubber -- Malaysia is one of the world's biggest producers -- into five billion condoms per year at its four manufacturing facilities. That's a fifth of the global market.
Karex hopes to raise production to 7 billion per year by the end of 2017. Its products are in more demand than ever, says Goh, amid government campaigns encouraging birth control and preventing the spread of the Zika virus and HIV/AIDS.
"Today the younger generations are a lot more [open to using] condoms than the generation before," said Goh, now the company's CEO.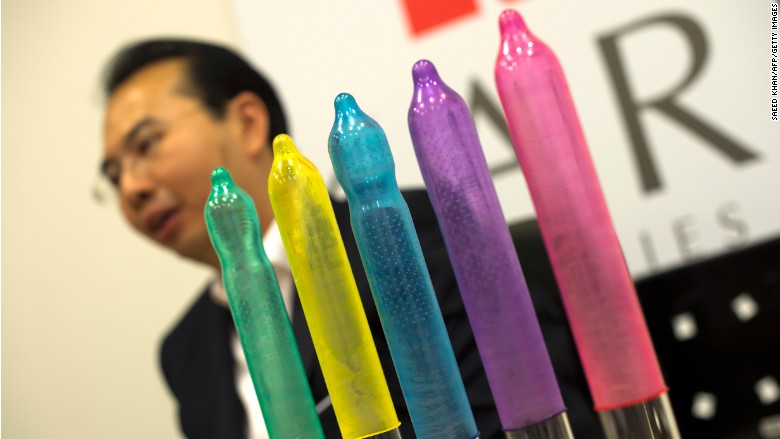 Karex's products bring in $82 million annually and reach 120 countries.
China, Brazil, Nigeria and the U.S. are its biggest markets, but exporting 90% of its product worldwide also creates problems. Different countries have different regulatory bodies that monitor and approve condoms, so Karex must maintain multiple licenses and accreditations.
Starting out in 1989, Karex built its business around manufacturing condoms for consumer brands, health ministries and health NGOs, as well as making condoms for its own brands, Carex and INNO, which are mainly exported to the Middle East. This year, it's been on something of a shopping spree, buying U.K. condom-maker Pasante, U.S. brand ONE, and custom-fit condom manufacturer TheyFit.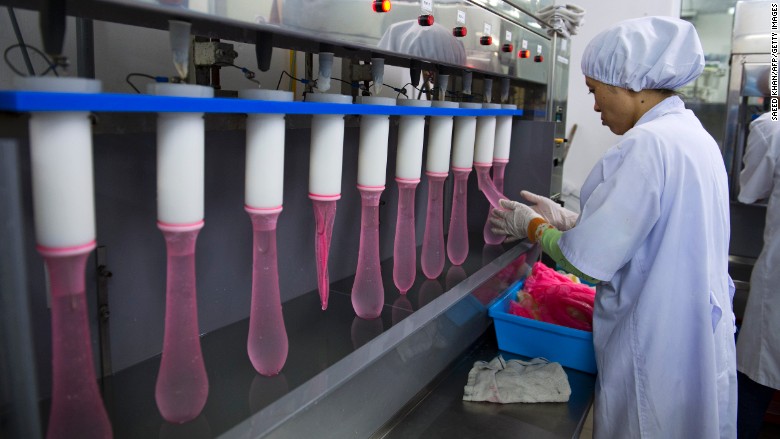 Karex also designs and develops its own manufacturing machines, which Goh said allows the company to better customize its products.
"I always say that condoms are like jeans," said Goh. "You have your skinny fit ... your straight cut [and] relaxed cuts."
Customer concerns have changed a lot in 100 years, Goh added.
The condom "started as a medical contraceptive," he said. "In the '80s and '90s, it was more of a safety device."
Now, consumers take for granted that condoms are effective, and the marketing emphasis has evolved to enhancing sex.
"Now when people use them they don't ask if they are safe anymore -- it's just about how much pleasure a condom gives them," said Goh. "So I think that's how we have progressed, from safety to pleasure."