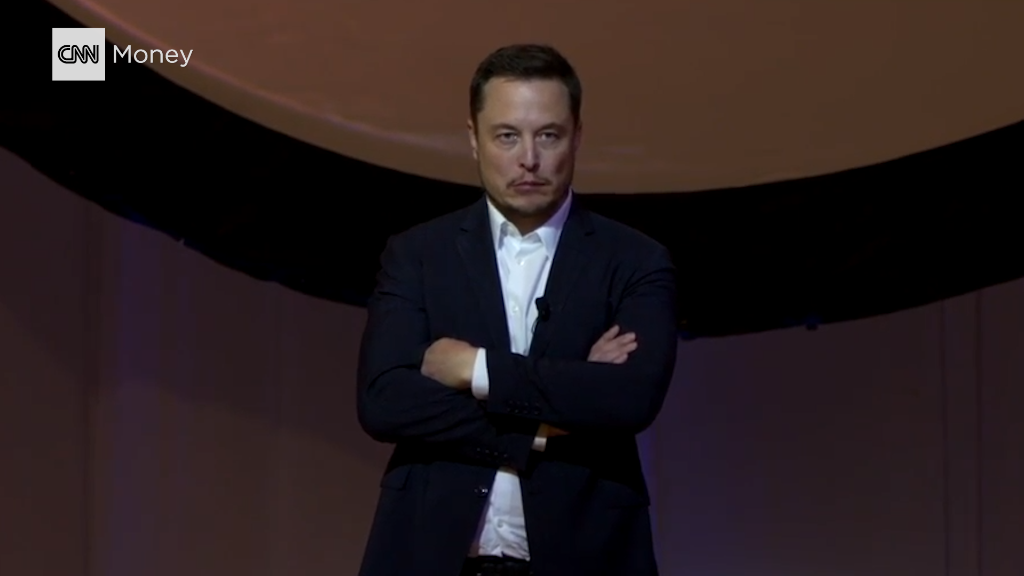 The SpaceX rocket which exploded at Cape Canaveral on Sept. 1 may have seen conditions reach such extremes that its liquid oxygen fuel may have frozen solid before the blast, according to CEO Elon Musk.
The company is getting close to being able to say definitively what caused the blast, said Musk in an appearance on CNBC. The launch pad explosion occurred during fueling of a Falcon 9 rocket. It destroyed a communications satellite which Facebook (FB) planned to use to provide Internet service to millions of people in remote parts of the world.
Musk gave some clues that have not previously been disclosed, including the fact that the "oxygen was so cold it got to a solid state" as it came into contact with liquid helium fuel and complex carbon compounds. Liquid oxygen and helium are mixed and ignited to power the rocket.
"I think we've gotten to bottom of the problem," said Musk, who is also CEO of electric car maker Tesla (TSLA). "It was a problem we never encountered before. This is the toughest puzzle...we ever have solved."
Oxygen freezes at temperatures of negative 361 degrees Fahrenheit at normal atmospheric pressure.
SpaceX spokesmen wouldn't elaborate on Musk's comments beyond referring to a statement issued last week in which it said attention is now focused on one of the three pressure vessels that contained fuel inside the rocket. It said it has been able to recreate the failure of those vessels in laboratory testing at its Texas facility.
Related: SpaceX's Elon Musk lays out plans to colonize Mars
This week the company resumed stage testing of a Falcon 9 rocket in Texas. "This is an important milestone on the path to returning to flight," it said.
The company originally had hoped to resume flights by the end of November, and has now set a target date of the end of the year for its first flight. Musk said Friday that it is looking as if there should be a mid-December launch.