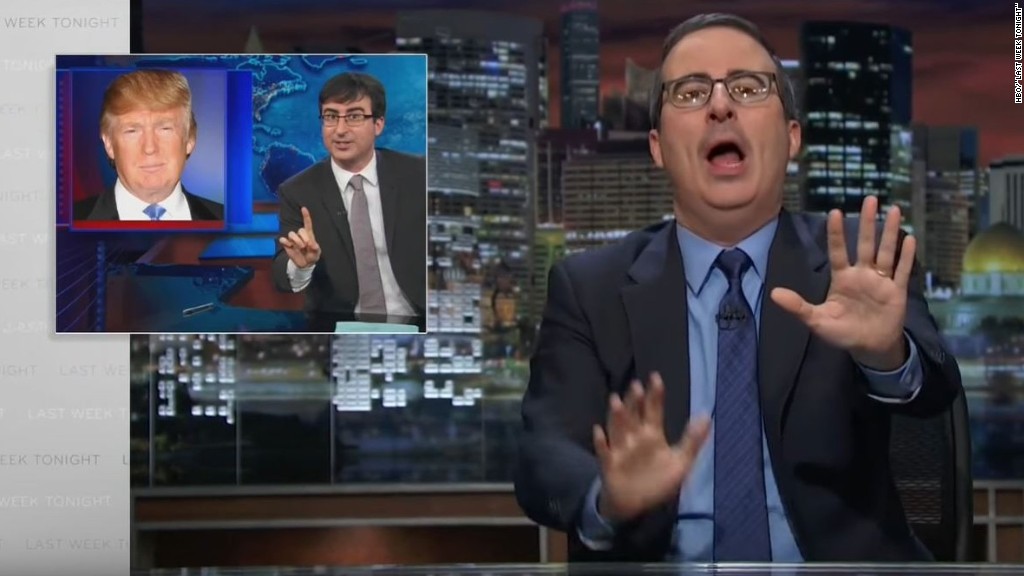 The election is almost over. But for some media figures, the benefits -- and potentially, the collateral damage -- could linger.
Many news personnel have already been singled out as having their stock rise or fall throughout the grueling campaign. But there were others, either at the fringes of or outside journalism, drawn into the maelstrom in unlikely ways.
Part of that had to do with Donald Trump's life as a media personality before embarking into politics. This honor and dishonor roll, by no means comprehensive, also ignores those who engaged in past social media feuds with Trump or celebrities who waded into the race, lists almost too long to mention.
Let's go to the tape: Billy Bush -- not in his capacity as a "Today" show host, but rather his earlier days on "Access Hollywood" -- was a clear casualty for the hot-mic video that surfaced, and his boorish sexual banter with the candidate.
Bush wound up leaving "Today," due more to pragmatism, it seemed, than a profile in corporate courage.
Howard Stern also emerged as a key player thanks to his many interviews with Trump, which wound up being quoted about everything from the privileges associated with owning beauty pageants to Trump's oft-cited expression of support for the war in Iraq, appearing to contradict his denials.
Related: John Oliver now regrets urging Donald Trump to run
Love or hate him, Stern has always possessed a facility for eliciting unscripted admissions from guests they wouldn't make elsewhere -- cutting through the familiar blather of publicist-managed appearances to tout movies or TV shows. In this case, that included Trump's crude appraisals and comments about women.
Late-night in the age of polarization: Comedy hosts not surprisingly feasted on the rich fodder provided by the campaign. But some genuinely seized on the moment -- no one more so than Samantha Bee, unleashing searing satire on her new TBS show "Full Frontal" made more relevant, given the focus on Trump's treatment of women, by her rare status in a male-dominated field. (Like CNN, TBS is part of Turner Broadcasting.)
By contrast, ratings leader Jimmy Fallon looked decidedly over his head in his sessions with Trump and Hillary Clinton.
Many were aghast to see "The Tonight Show" host yukking it up with Trump and mussing his hair. But the larger issue was how staged and weightless Fallon's discussions with the candidates were, as if he was unable to differentiate between the political sphere and the TV and movie stars that engage in wacky stunts with him.
Related: Seth Meyers talks about his approach to Donald Trump (and Jimmy Fallon's)
It's no secret the fraternity of comedians is largely liberal, as evidenced by fellow late-nighters Stephen Colbert, Seth Meyers, John Oliver and Bill Maher's lacerating Trump material. Fallon, however, looked out of his depth not for failing to toe any ideological line, but rather his inability to conjure the seriousness that his predecessors -- including Jay Leno -- could mix with humor when warranted.
A tale of two survivors: The news cycle was more hospitable to another NBC late-night staple -- "Saturday Night Live," and specifically, Alec Baldwin. The veteran actor was already one of "SNL's" most prolific guest hosts, but he became its unexpected star this season for portraying Trump during the campaign's stretch run, opposite regular Kate McKinnon.
Finally, there's "The Apprentice" producer Mark Burnett, who uncomfortably landed in the spotlight as questions arose regarding the existence of more Trump hot-mic material and outtakes from the show.
The "Survivor" patriarch insisted his reticence was contractual, not political, but odds are he was also advised that any revelations would suggest past tolerance of bad behavior. Besides, even in Hollywood, a demonstrated willingness to appear disloyal to one's partners isn't good for business.