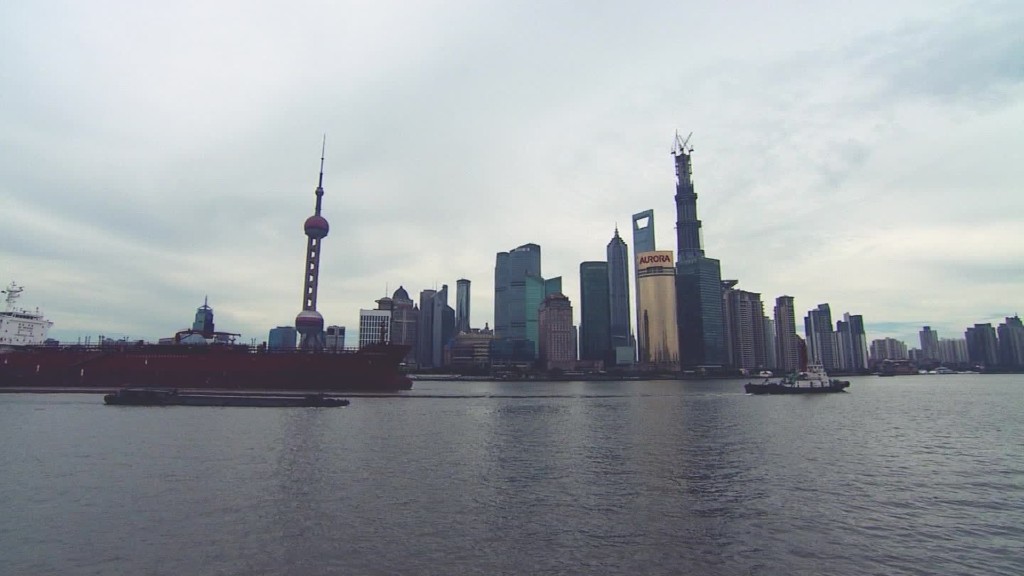 China just removed a top official who's played an important role in trying to reform the country's debt-laden economy for the past three years.
In a one-line statement, the government said Finance Minister Lou Jiwei will be replaced by Xiao Jie, a former tax chief. No reason was given for the change, and the statement didn't say what Lou might do next.
Lou, 65, held the job during a turbulent period for China's economy, which is growing at its slowest pace in 25 years. He is credited with helping efforts to tackle the mountain of debt accumulated by local governments in China.
His replacement, Xiao, is believed to have close ties to Chinese Premier Li Keqiang, whose job has significant influence on how the economy is run.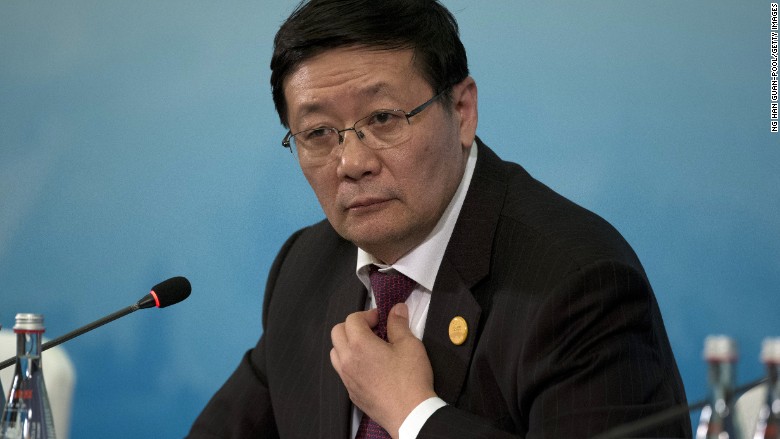 There has been speculation this year that China's powerful president, Xi Jinping, has reduced Li's role in economic management.
But this appointment "dispels the idea that Xi Jinping is trying to sideline the influence of Li Keqiang," said Julian Evans-Pritchard, China economist at Capital Economics.
Economists say Xiao, 59, isn't expected to usher in a major policy shift.
Related: Chinese finance minister says Donald Trump 'is an irrational type'
"He was leading up tax reform, and was also involved with fiscal reform that Lou Jiwei was pushing for," Evans-Pritchard said.
Xiao is also linked to President Xi's widely publicized push to raise national housing taxes, said Brian Jackson, senior economist with IHS Markit.
Only two trial areas, Shanghai and Chongqing, currently pay national housing taxes. Xiao implemented both of those trials when he was China's tax chief.
Related: China's economy holds steady -- but for how long?
As finance minister, he will play a bigger role on the international stage. Lou locked horns earlier this year with U.S. Treasury Secretary Jack Lew on the thorny issue of Chinese steel production.
He also got drawn into commenting on the U.S. presidential election, telling the Wall Street Journal in April that Donald Trump is "an irrational type."
-- Yuli Yang contributed to this report.