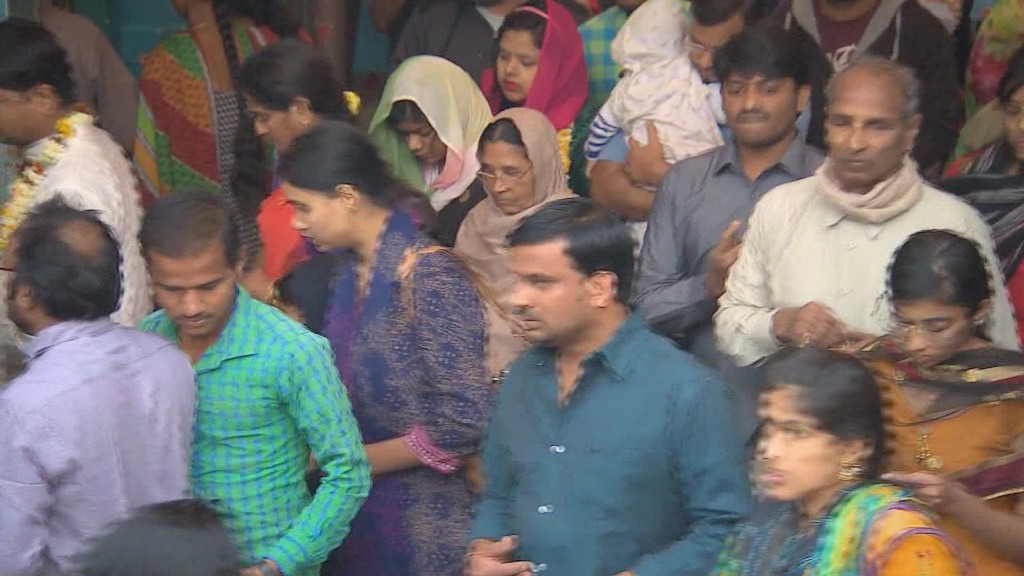 It just got easier for top Indian CEOs to visit the U.K.
British Prime Minister Theresa May announced Monday that India's elite business executives will be given access to an exclusive, bespoke visa service known as the "Great Club" that will help them secure travel documents.
Indian travelers are also now eligible for the U.K.'s registered traveler scheme, which will allow frequent U.K. visitors to skip immigration lines at airports -- a privilege currently reserved for visa-free countries like the U.S., Canada, Australia, New Zealand and Japan.
"For Indian nationals who frequently come to the U.K., and who fuel growth in both our countries, the entry process will become significantly easier," May said during an official visit to New Delhi.
The new measures should make travel to the U.K. much easier for a small number of Indians. But they will do little to satisfy campaigners who had called for a broad relaxation of limits on the number of visas granted to citizens of India.
Related: What happens after shock Brexit ruling
Restrictions on foreign students have resulted in a 50% decrease in Indian applications to British universities in recent years, and new eligibility criteria for overseas workers have placed further barriers in front of Indian companies.
May, who helped bring in the rules for students while Home Secretary, does not appear ready to further alter her country's immigration policies, saying that "nine out of 10 visa applications from India are already accepted so I believe we have a good system."
May is trying to ensure that allies like India — the third-largest foreign investor in the U.K. — remain in her corner after Britain voted to leave the European Union in June.
But her reluctance to relax the visa rules could dampen enthusiasm for a potential trade deal between India and a post-Brexit Britain.
Related: What Brexit Britain wants from India
Even if May does let more Indians into the U.K., it'll only be in exchange for individuals who have overstayed their visas.
"The U.K. will consider further improvements to our visa offer if at the same time we can step up the speed and volume of returns of Indians with no right to remain in the U.K.," she said.