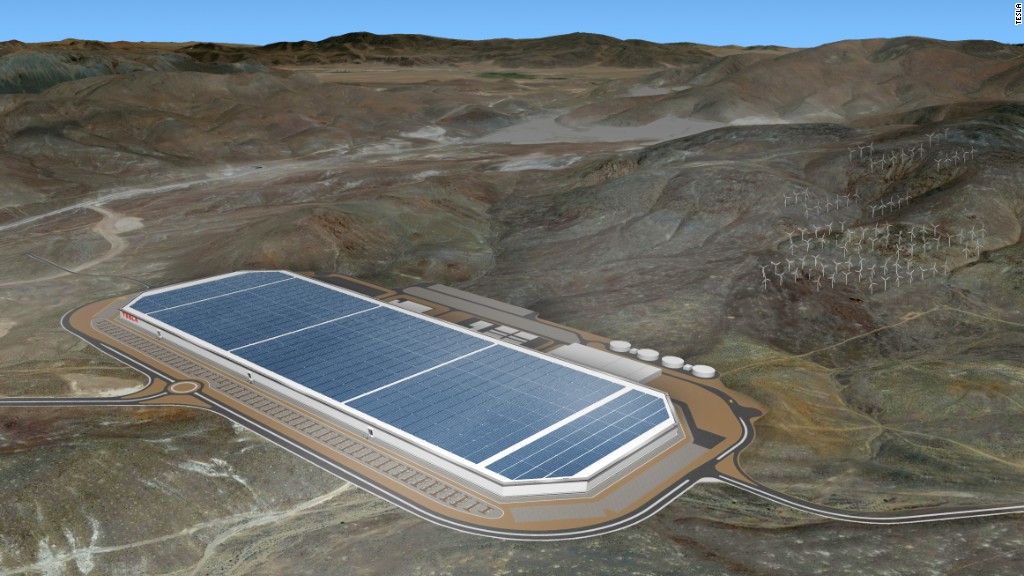 The free ride is coming to an end.
Tesla (TSLA) is phasing out unlimited free use of its Supercharger Network for new customers, potentially undermining one of the key selling points for buying its cars.
The company announced Monday that customers who order a new Tesla car after January 1, 2017, will get free charging credits that cover about 1,000 miles per year. Beyond that, these customers will have to pay a "small fee" to charge up.
The fee may vary by region and change over time, according to the blog post. No dollar amount was provided.
Anyone who owns or ordered a Tesla before that cutoff date will continue to have unlimited free charging, at least for now.
Related: Tesla fights to make Solar City merger a reality
Elon Musk, Tesla's CEO, had previously suggested the company would need to charge Model 3 owners to fill up. The reason: far more customers would likely be using the charging stations thanks to the new cheaper, mainstream Model 3.
"It will still be very cheap," Musk said at Tesla's annual shareholder meeting in May. "But it will not be free long distance for life, unless you purchased that package."
The charging fee announced Monday does not apply to the Model 3, which is technically not available to order yet. Customers can pay $1,000 to reserve a spot in line for the new car, but that amount is refundable.
"Details on Model 3 charging will be released closer to launch," a spokesperson for Tesla told CNNMoney.
Tesla launched its Supercharger Network four years ago and now offers more than 4,600 chargers around the world. The company said the policy change would allow it to "greatly expand our Supercharger Network."
The charging policy change comes at a time when Tesla is aggressively pushing to show it can be consistently profitable. Musk went so far as to implore employees to slash costs in August in a mad dash turn a profit in the third quarter. (It worked.)
Tesla's newfound zeal for improving its bottom line could ease investor concerns about the company acquiring money-losing SolarCity (SCTY). It could also pave the way for Tesla to raise more money to fuel its billion-dollar bets on Model 3 and the Gigafactory.
To that end, there could be another benefit: More customers may choose to order Tesla cars this month and next to avoid the charging fees. If so, that could boost Tesla's sales in the holiday quarter and make it easier to raise capital if needed.