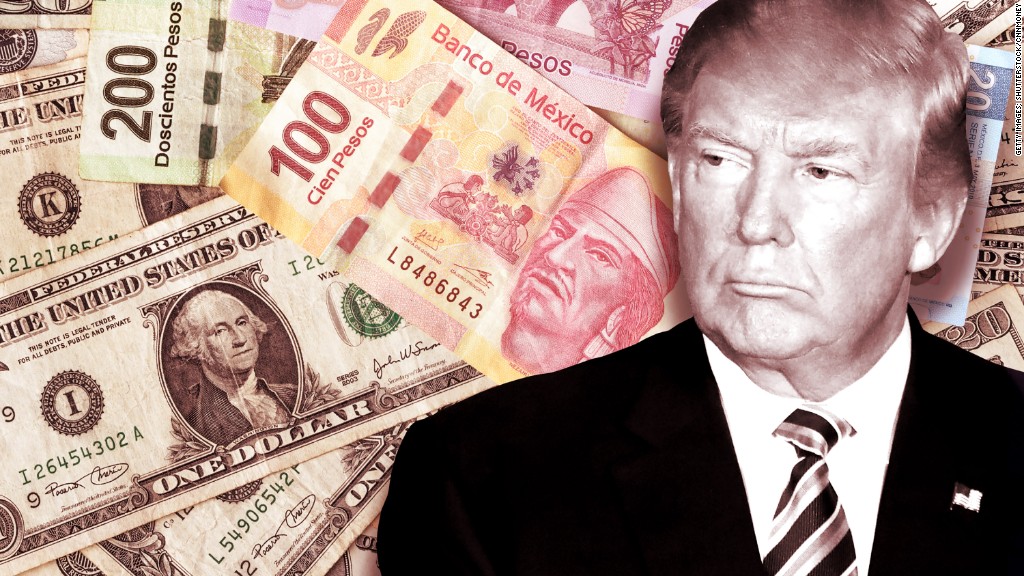 Donald Trump may or may not build that wall on the Mexican border that he talked about constantly during the presidential campaign.
But investors are hoping that he -- and Congress -- will spend more to help rebuild America's roads and bridges.
Shares of Caterpillar (CAT) surged 7% on Wednesday, making it the second best performing Dow stock behind only Pfizer (PFE). (Drug stocks soared due to expectations that a President Trump will be less likely to call for curbs on drug prices than Hillary Clinton.)
Construction stocks were widely believed to be potential market winners regardless of who won the election. Clinton and Trump each promised to do more to repair highways and other critical infrastructure.
Caterpillar shares are now up nearly 35% this year, making it the Dow's top gainer for 2016.
But it's not the only Bob the Builder type stock that was rallying Wednesday. (Yes, we can. Didn't President Obama say that too?)
Shares of U.S. Steel (X) skyrocketed nearly 20%, adding to big gains it has enjoyed during the past week and all year long. Nucor (NUE), Steel Dynamics (STLD) and AK Steel (AKS) were all up about 10% as well.
Other companies that could get a boost from potential federal construction contracts also popped on Wednesday.
Related: Why Donald Trump is wrong about Caterpillar
Construction services firms Emcor (EME) and Jacobs Engineering (JEC) were each up about 7%. Fluor (FLR) and Granite Construction (GVA) both surged around 8%.
Matt Schreiber, president of WBI, a money management firm, said that infrastructure spending could be a hallmark of Trump's administration.
"This would be great for the country, good for markets and good for American workers," he said. "Of course, the question is how to spend for it."
There's the rub. Concerns about how to pay for infrastructure improvements may be one of the main reasons why yields for U.S. Treasury bonds rose Wednesday. Bond rates rise when prices fall -- i.e. when investors are selling bonds.
Bond rating agency Fitch warned in a report Wednesday that concerns about higher infrastructure spending was one reason why Trump's victory could be a negative for the creditworthiness of the United States over the next few years.
But investors in construction equipment stocks paid no mind to those concerns. Still, there was one notable loser in the group -- Mexican cement giant Cemex (CX). Shares of Cemex fell nearly 10%.
The plunge in the Mexican peso after Trump's victory is clearly a big problem for the company.