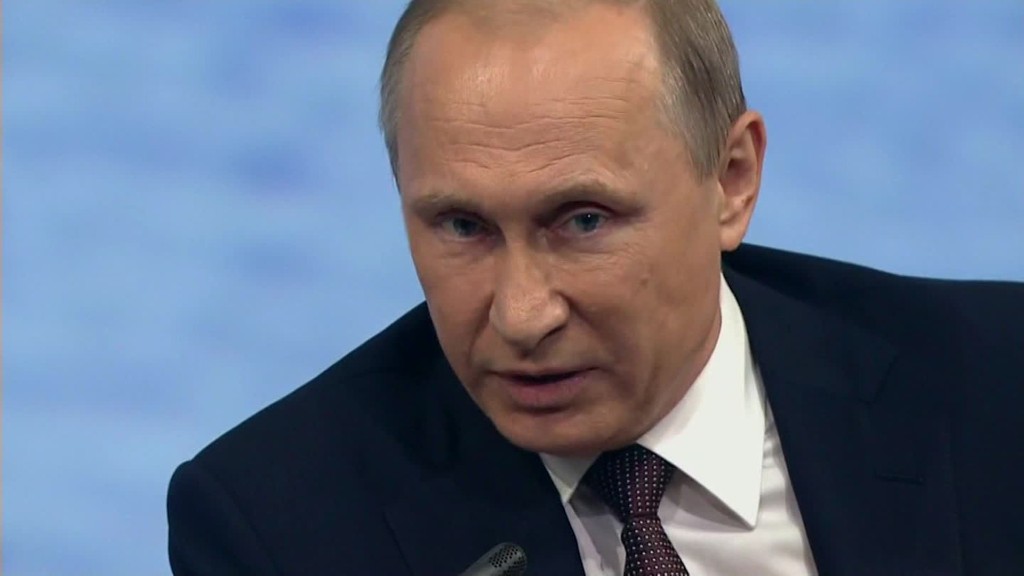 Is Russia about to come in from the cold?
Russian investors are hoping that Donald Trump's electoral victory will translate into improved relations with the West and boost the country's flagging economy.
The two largest stock markets in Russia gained nearly 2% on Wednesday -- lone bright spots that stood out amid otherwise flustered global markets. The ruble also strengthened against the dollar.
Trump has praised Vladimir Putin as a strong leader, and the Russian president made it clear that he preferred the Republican candidate over rival Hillary Clinton.
With Trump in the White House, Russian investors are betting that sanctions imposed on Russia over its role in the conflict in Ukraine might be eased.
"Today's market reaction may partly reflect hopes for sanctions to be lifted," said William Jackson, senior emerging markets economist at Capital Economics. "The impact would depend on the extent to which sanctions were removed and whether other major economies followed suit."
Related: Global markets drop as U.S. election results shock investors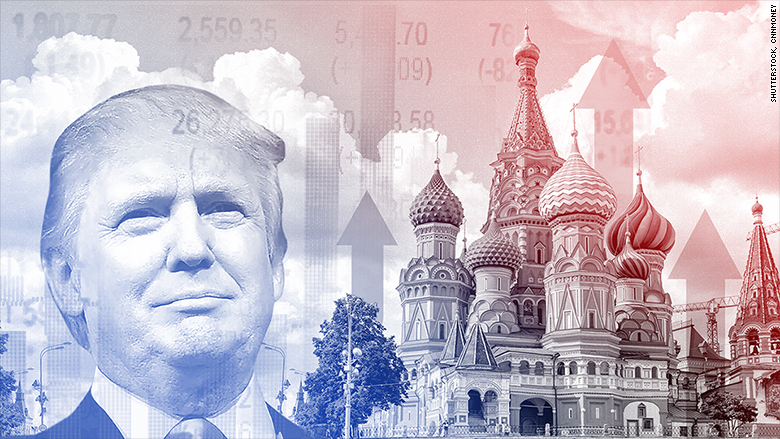 The sanctions, combined with low oil prices, have sent the Russian economy into a tailspin.
The U.S., the EU and other western countries have cut some of Russia's biggest banks and energy firms off from financing. They've also placed an embargo on Russian defense companies and banned some officials from traveling to the U.S.
U.S. officials have also accused Moscow of meddling in the presidential election by leaking hacked Democratic campaign emails to undermine Clinton's candidacy.
Putin was among the first world leaders to congratulate Trump on his victory. Putin said he hopes the pair can "work together to lift Russian-U.S. relations out of the current crisis."
"He [Trump] spoke about resuming and restoring relation with Russia. We understand ... that will be difficult taking into account the current state of degradation of relations between the U.S. and Russia," Putin said on state television.
America's Brexit: What Trump means for world trade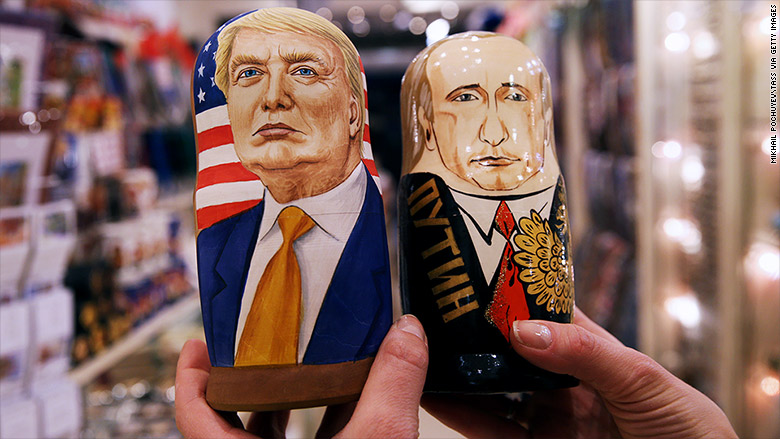 Kirill Dmitriev, the head of Russia's sovereign wealth fund, was also upbeat about Trump's victory. He said a that a Trump presidency "offers more opportunity for global growth."
"We believe that election of President Trump will be positive not only for the Russian market but that worldwide markets will restore quickly and will appreciate pragmatic, growth oriented approach of President Trump," he said.
-- Matthew Chance contributed reporting.