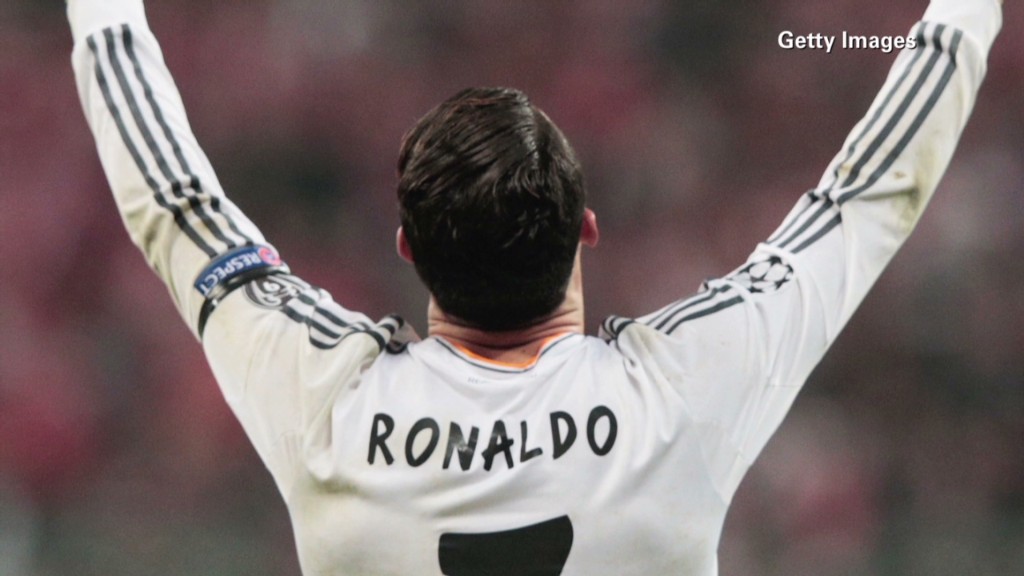 Cristiano Ronaldo scores again.
The Real Madrid soccer star signed a new "lifetime" deal with Nike on Tuesday, giving his bank account yet another big boost. On Sunday, Ronaldo re-signed with Real Madrid with a five-year contract through 2021 that will earn him millions.
With his new Nike deal, Ronaldo becomes the third athlete to sign a "lifetime" endorsement with the company.
Nike also has "lifetime" deals with NBA greats Michael Jordan and LeBron James. Details about Ronaldo's deal were not released, but the partnership will remain in effect even after he retires.
Nike has paid Jordan over $473 million since 1993, even though he retired in 2003.
Related: LeBron James gets lifetime Nike deal
"I look at this new contract [as something] for life," Ronaldo said in a video about the deal.
Ronaldo has been sponsored by Nike since 2003, and has worn more than 60 different versions of Nike's Mercurial soccer cleats.
He was already ranked #1 on the Forbes 2016 list of the world's highest paid athletes. The new contract with Real Madrid and the lifetime endorsement from Nike will surely help secure his spot at the top.