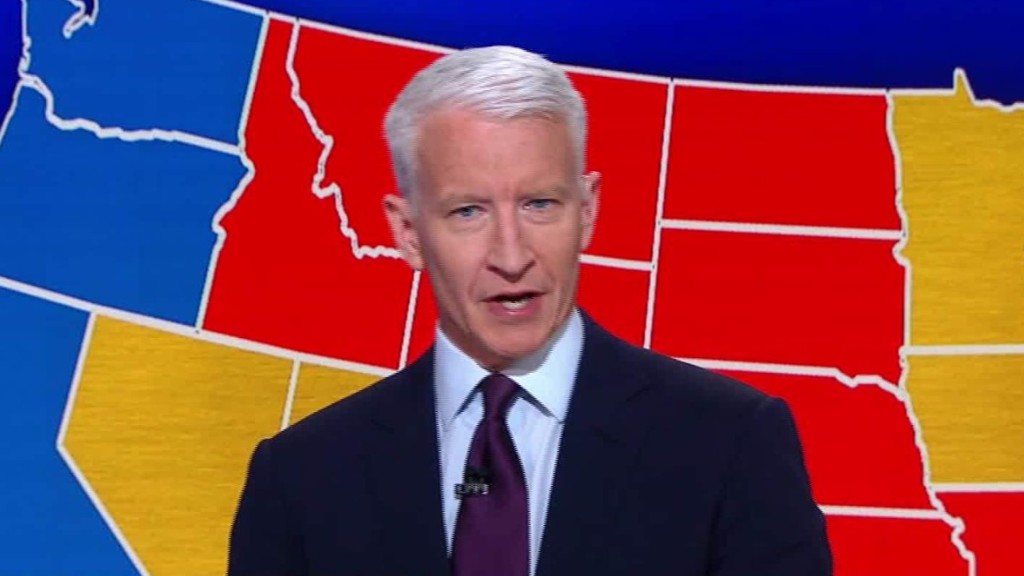 Pre-election polls underestimated support for Donald Trump -- and now there's a crisis of confidence in polling and media circles.
The problem was particularly acute at the state level. The lopsided data led many forecasters, journalists, investors and other people to anticipate a Hillary Clinton victory. Even the Clinton and Trump campaigns were misled.
"The polls clearly got it wrong this time," the American Association for Public Opinion Research said Wednesday.
Why? Simply put, the experts don't know yet.
"As final results continue to be tabulated it would be inappropriate for us to participate in conjecture," the association said. Its "post-hoc analysis" will take six months.
In some swing states, Trump outperformed the aggregate statewide data by 8%, according to FiveThirtyEight. The site's editor in chief, Nate Silver, who was criticized for a cautious approach to the race before Tuesday.
State polls "missed some big demographic changes, including complete collapse of support for Clinton among white voters without college degrees," Silver said. "But they also underestimated her in other places, such as those with large Hispanic populations."
Silver pointed out that national polls -- published by outlets like ABC, NBC and CNN -- "are going to wind up having done a fairly good job."
Opinion: How were the polls so wrong?
CNN's final poll of polls before election day showed Clinton with a 3-point advantage. She currently has a narrow lead in the popular vote, which experts believe will end up being a 1- to 2-point advantage, well within the margin of error for most polls.
"So, that's pretty close -- actually closer than the national polls were in 2012," Silver said.
His argument is that it's irresponsible for people to blame the polls when "the conventional wisdom was so much more sure of itself than it should have been."
"We got a lot of crap for pointing out that the polls showed a fairly close election and that a fairly ordinary polling error could shift the Electoral College to Trump. People just didn't want to hear it," Silver told CNNMoney on Wednesday.
Indeed, one news outlet that criticized Silver in the days before election day -- The Huffington Post -- apologized to him when Trump prevailed.
HuffPost's's electoral map model showed Clinton with a 98% chance of beating Trump.
"You were right that there was far more uncertainty than we were accounting for. I apologize," the site's D.C. bureau chief Ryan Grim tweeted to Silver.
So what happened? There are early indications that some Trump voters weren't properly polled either during the campaign or during the exit polling on election day.
Princeton professor and election forecaster Sam Wang, who promised to eat a bug if Trump exceeded 240 electoral votes, said on Wednesday's "CNN Tonight" that "there was a reasonably large polling error."
"Probably a significant cause here is undecided voters who made their minds up at the last minute. Maybe they weren't even aware of what their preference was," Wang said.
Download: Follow the news with CNN MoneyStream
Silver suggested that it looks like "a nonresponse or coverage error -- the people who answered surveys weren't fully reflective of the actual electorate."
He emphasized that "there's a lot to unpack in the polling" and that he is "reserving the right to change my opinion after reviewing more data."
In the meantime, news organizations must reckon with the missteps. CNN commentator S.E. Cupp commented on Twitter that news outlets need to "seriously rethink our polling process: how we poll, and how we allow polls to drive coverage."
Others have offered a thought experiment: What if news outlets didn't report on pre-election polling at all?