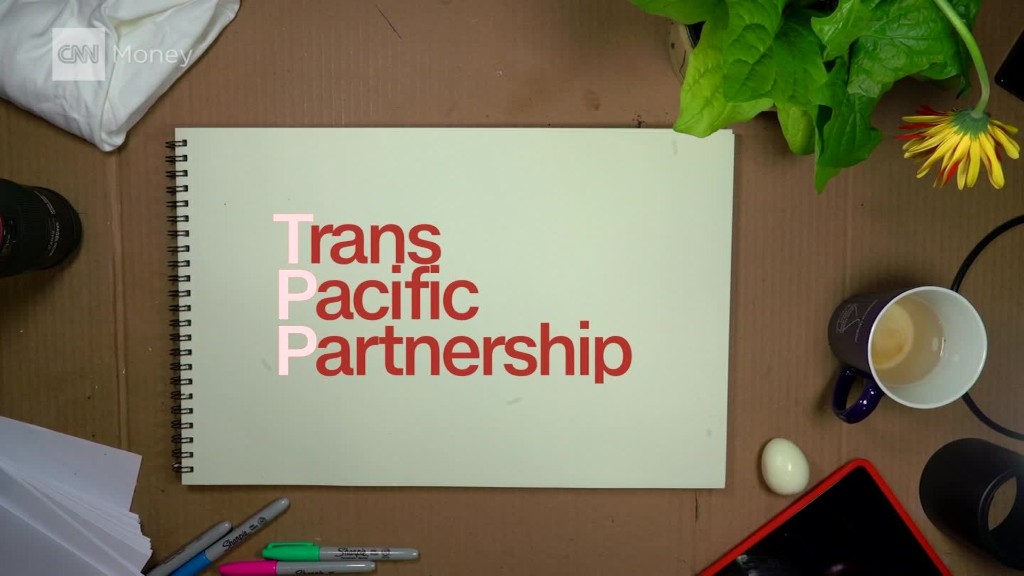 Incensed New Balance customers are lighting their sneakers on fire over comments the company made about Donald Trump.
New Balance's VP of Public Affairs Matt LeBretton said on Wednesday that with Trump as president "things are going to move in the right direction." He also said that the Obama administration had "turned a deaf ear" to New Balance.
The comments were widely seen as pro-Trump and some customers opposed to Trump were enraged and began burning and dumping their sneakers.
However, New Balance quickly issued a statement explaining what was meant by "in the right direction."
Related: Trans-Pacific trade pact: Negotiators finally get it done
New Balance said that the comments were about the Trans Pacific Partnership, which would reduce tariffs and quotas on imported goods. Some opponents have warned that the trade deal would cost jobs in the U.S.
New Balance has been outspoken about its dislike of the TPP.
"New Balance publicly supported the trade positions of Hillary Clinton, Bernie Sanders and Donald Trump prior to election day that focused on American manufacturing job creation and we continue to support them today," the statement said.
"As the only major company that still makes athletic shoes in the United States, New Balance has a unique perspective on trade in that we want to make more shoes in the United States, not less."
On Thursday, after outrage continued to build on social media, New Balance tweeted another message.
"We believe in community. We believe in humanity. From the people who make our shoes to the people who wear them, we believe in acting with the utmost integrity and we welcome all walks of life," the tweet said.