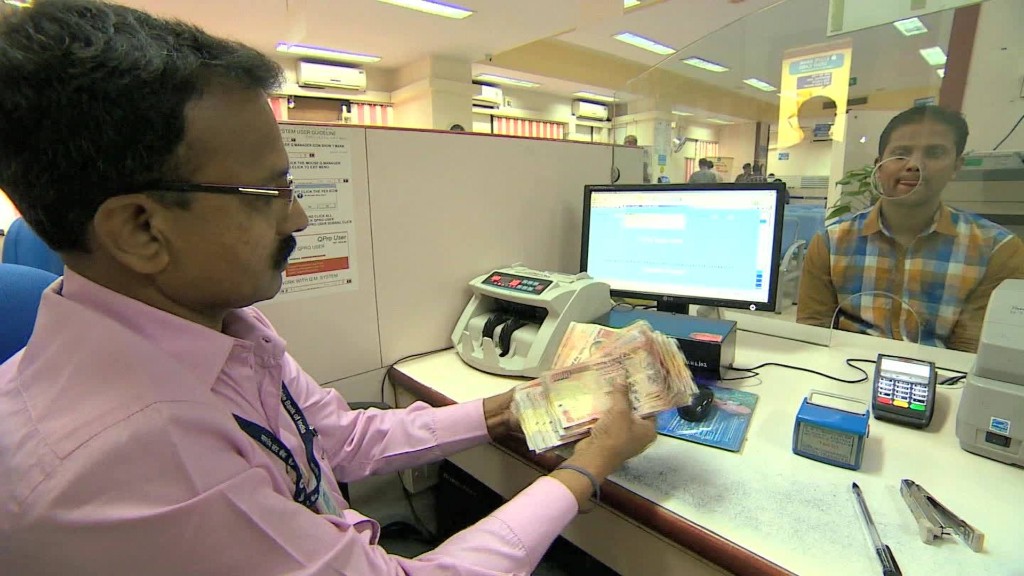 India's sudden switch to new banknotes left millions of people lining up Thursday to get their hands on the cash.
Bank branches across the country reopened on Thursday after a surprise one-day shutdown to allow them to stockpile the new 500 and 2,000 rupee notes.
Prime Minister Narendra Modi abruptly banned the old 500 and 1,000 rupee notes in an unscheduled speech on Tuesday night. The ban is aimed at fighting corruption and tax evasion, and covers about 80% of the country's paper currency, or more than 23 billion notes.
Related: India's tax dodgers still hiding hundreds of billions.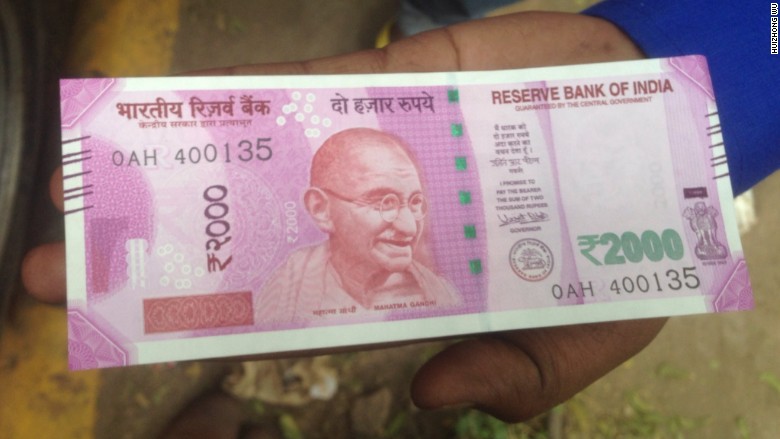 Indians have until Dec. 30 to deposit or exchange their now useless high value notes at banks or post offices.
"There is no need to rush in the initial days because people have a lot of time," Finance Minister Arun Jaitley said on Thursday.
But the rapid introduction of new notes is causing problems. And the government has set a daily limit of 4,000 rupees (about $60) on exchanging the old notes.
"I don't have any money at home, all I have in change is 150 rupees [$2]" said 18-year-old Priyanka, who declined to give her last name. "The policy is good but there is not a lot of time for change."
Raj Kumar, 28, did manage to get cash from a bank, but not nearly enough to pay for his sister's wedding in two weeks.
Related: India shuts banks as it prints new rupee notes
"Maybe in 13 days Narendra Modi will do something."
For now, he says he'll have to give the caterers and decorators smaller deposits and persuade them to wait for the rest.
The cash frenzy will likely fade in the coming days. ATMs are due to reopen Friday with the new notes, though even those will have daily withdrawal limits of 2,000 rupees ($30). Banks will also remain open on the weekend, the Reserve Bank of India has said.
-- Huizhong Wu contributed to this report