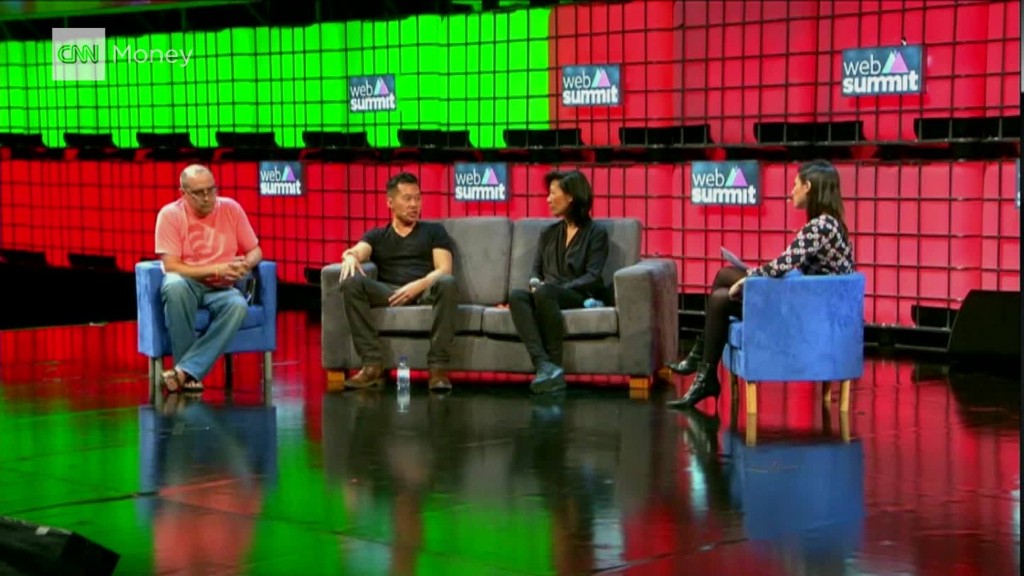 Grubhub CEO Matt Maloney is insisting that he was advocating for "inclusion and tolerance" when he told employees who agree with Donald Trump's rhetoric that "you have no place here."
In a company-wide email after the election, Maloney wrote "I absolutely reject the nationalist, anti-immigrant and hateful politics of Donald Trump and will work to shield our community from this movement as best as I can."
He added, "If you do not agree with this statement then please reply to this email with your resignation because you have no place here."
He also wrote that "While demeaning, insulting and ridiculing minorities, immigrants and the physically/mentally disabled worked for Mr. Trump, I want to be clear that this behavior -- and these views, have no place at Grubhub. Had he worked here, many of his comments would have resulted in his immediate termination."
Maloney caught flack on Twitter, with some calling for a boycott over the comments.
Maloney, however, said in a statement Thursday that his remarks were "misconstrued," explaining that the note "was intended to advocate for inclusion and tolerance -- regardless of political affiliation -- during this time of transition for our country."
"I did not ask for anyone to resign if they voted for Trump. I would never make such a demand," he wrote.
Maloney joined a long list of business leaders and tech entrepreneurs who have expressed fear at the implications of Trump's victory.
His remarks came as tens of thousands of people have taken to the streets to protest his win in over 25 cities. Hundreds of thousand have signed a Change.org petition asking Electors of the Electoral College to make Hillary Clinton president on the strength of her apparent win by popular vote.